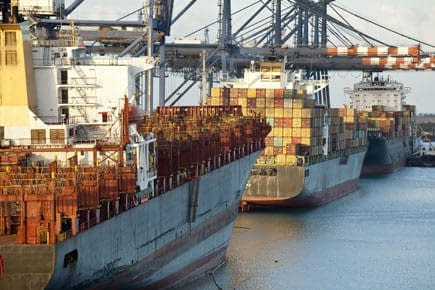 The United States Food and Drug Administration has con­firmed that it has detained, and sub­se­quently refused, a num­ber of ship­ments from a major Italian olive oil pro­ducer, Certified Origins Italia.
The detec­tion of pes­ti­cide traces has stranded 98 ship­ping con­tain­ers in the ports of New York and Seattle, accord­ing to Italian Member of the European Parliament Sergio Silvestris.
FDA test­ing dis­closed low lev­els of chlor­pyri­fos in the Certified Origins ship­ment after it issued an ​"import alert" for the com­pany in January. An import alert (also known as the FDA's ​"Red List") pro­vides that ship­ments may be sub­ject to deten­tion with­out phys­i­cal exam­i­na­tion if the ship­per fails to pro­vide a cer­tifi­cate of analy­sis show­ing the prod­uct does not con­tain ille­gal residues of cited pesticides.
The Environmental Protection Agency (EPA) estab­lishes tol­er­ances for pes­ti­cides in foods and feeds, while the FDA enforces those tol­er­ances. There is no estab­lished EPA tol­er­ance for chlor­pyri­fos in olives or olive oil. Therefore, olive oil that con­tains chlor­pyri­fos is deemed adul­ter­ated under the U.S. Federal Food, Drug and Cosmetic Act.
Certified Origins is a group of 30,000 Italian olive grow­ers, that pro­duces the olive oil for Costco's Kirkland's Best brand, accord­ing to the Costco web­site, and Bellucci Premium.
When a ship­ment is detained by the FDA, the importer is given the oppor­tu­nity to present evi­dence to over­come the appear­ance of the vio­la­tion. Evidence can include the sub­mis­sion of a third-party lab­o­ra­tory analy­sis (such as an analy­sis indi­cat­ing that an entry of olive oil does not con­tain chlor­pyri­fos). If such evi­dence is pre­sented to the agency, reviewed, and deemed ade­quate, the detained entry is released into domes­tic com­merce by FDA. If the importer is unable to pro­vide such evi­dence, the entry is refused.
No one at the Fresno, California office of Certified Origins was avail­able to com­ment. The com­pa­ny's web­site calls Certified Origins ​"the largest grower based pro­duc­ers of extra vir­gin olive oil in Italy," and states ​"In a 2010 study con­ducted at the University of California at Davis, of all tested imported EVOO, only ours passed all extra-vir­gin stan­dards." A July, 2010 study by the University of California at Davis Olive Center found that extra vir­gin olive oils found on California super­mar­ket shelves often failed inter­na­tional and USDA standards.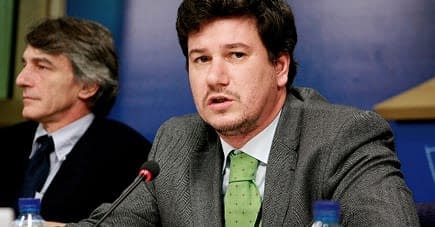 Sergio Silvestris
In a writ­ten ques­tion to the European Parliament, Silvestris said the lev­els detected in the detained ship­ment — rang­ing from 0.015 to 0.020 ppm — were ​"min­i­mal," and below the max­i­mum allow­able residue level (MRL) of 0.250 ppm set for all agri­cul­tural crops in the European Union. ​"At present, over 80 per­cent of the extra vir­gin olive oil pro­duced in Italy and sold in the U.S. remains blocked in 98 con­tain­ers at the ports of New York and Seattle…Why has a bilat­eral agree­ment with the U.S. in rela­tion to that sub­stance not yet been reached?" Silvestris asked.
This is a break­ing news arti­cle. Check back for updates.
Sources: