The largest super­mar­ket chain in Britain will sell olive oil from the pro­tected ori­gin Sierra de Cazorla under the brand name Aceites Guirado Noguera. The extra vir­gin olive oil from the Sierra de Cazorla Designation of Origin ("DOP") is endorsed by celebrity chef Jean Christophe Novelli.
The first Tesco store was opened in 1929 in Burnt Oak, Edgware, Middlesex. Today it is the largest British retailer by both global sales and domes­tic mar­ket share, with prof­its exceed­ing £3 bil­lion, and the third largest global retailer based on rev­enue, after Wal-Mart and Carrefour.
The Sierra de Cazorla DOP cov­ers extra vir­gin olive oils obtained mostly from the Picual variety(94%) and, to a lesser degree, Royal (6%). It comes from the olive-pro­duc­ing county of Cazorla, in the nat­ural park in the moun­tains of the same name. A total of approx­i­mately 31,500 hectares of olive trees are set aside for grow­ing both vari­eties. The har­vest is car­ried out with great­est care, man­u­ally col­lect­ing only olives hang­ing on the tree. The oils obtained do not exceed 1º of acid­ity and have spe­cially defined sen­sory qual­i­ties, although these are dif­fer­ent depend­ing on whether they are from the Picual or Royal vari­ety.
The DOP area occu­pies the olive groves in the south­east­ern part of the province of Jaén, between the Designations of Sierra Mágina and Sierra del Segura. It includes Cazorla, Chilluevar, Hinojares, Huesa, La Iruela, Peal de Becerro, Pozo Alcón, Quesada and Santo Tomé.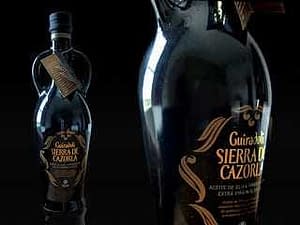 The one-liter amphora-shaped bot­tles are signed by the well-know chef Jean Christophe Novelli.
The brand will also make its debut through var­i­ous deal­ers in these com­mer­cial areas includ­ing in delis and restau­rants.
The man­ager of the com­pany, Juan José Guirado , reported that mar­ket stud­ies indi­cate a good response by English con­sumers because ​"this is a mar­ket in which and our own dis­trib­u­tors have devel­oped tests for accep­tance , so we are con­fi­dent that our oil has a good draft."
In England, Aceites Guirado Noguera is open­ing new mar­kets to add to dis­tri­b­u­tions in China and Hungary, where the extra vir­gin olive oil of the DOP Sierra de Cazorla has a sig­nif­i­cant pres­ence.
This action is the result of an agree­ment that was signed last year in Puerto Banús ( Málaga) for the pro­mo­tion of olive oil to the British pub­lic.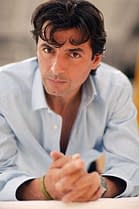 Novelli is one of the most pop­u­lar chefs in the UK, thanks to his cook­ing show on chan­nel ITV1, which is cou­pled to a chain of cook­ing schools with offices in Los Angeles and Dubai , and new schools under­way in Singapore and Costa del Sol.
Born in Arras, Northern France, in 1961, in a fam­ily with Italian roots, Jean-Christophe Novelli worked in a bak­ery before becom­ing (at the age of 20) a per­sonal chef to the Rothschild fam­ily.
He moved to Britain in 1983, to run Keith Floyd's Maltster's Arms restau­rant in Totnes, Devon. He won the first of two Michelin stars at Le Provence in Lymington before becom­ing head chef at the Four Seasons Hotel on Hyde Park Corner.