By Nicole Arriaga | Reporting from Rome
Farmers and olive oil pro­duc­ers in Jordan are up in arms over the lack of con­trol of what they believe to be ille­gally imported olive oil into the coun­try. The Jordan Times is report­ing that the influx of imported olive oil from neigh­bor­ing coun­tries such as Syria is cre­at­ing bad busi­ness for local pro­duc­ers and putting a damper on the local econ­omy. Ahmad Saadoun, owner of the Al Amin Oil Presses Group said indi­vid­ual traders are bring­ing in more than the legal limit of imported olive oil than what's allowed, leav­ing local farm­ers and pro­duc­ers with an over­sup­ply of their own stock that they are then unable to sell. This, he says enables traders to make a quick turn around with the imported olive oil by sell­ing it at a cheaper rate at super­mar­kets while reap­ing the prof­its.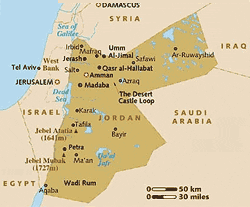 Traders are able to sell the imported oil at a much cheaper rate, Saadoun claims, because the qual­ity is poorer than the domes­tic olive oil pro­duc­tion. Experts say Jordan's finan­cial prob­lems aren't help­ing mat­ters either. With the local econ­omy fac­ing such tur­moil, the over­sup­ply is dri­ving con­sumers to opt for the least expen­sive olive oil rather than choos­ing for qual­ity. Without bet­ter con­trol over ille­gal imports, local farm­ers will con­tinue to cut their losses or worse, quit the indus­try alto­gether.
According to Ezzeldin Faqir, a share­holder with the Al Barakeh Olive Oil Press in the Ajloun Governorate, ille­gal imports of olive oil have affected over 122 olive oil presses and farm­ers through­out Jordan. If the gov­ern­ment doesn't inter­vene soon to relieve the sit­u­a­tion, he says the country's econ­omy which relies heav­ily on locally pro­duced olive oil, could cause the local indus­try to crum­ble.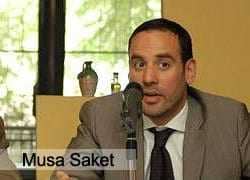 Olive Products Exporters Association founder Musa Saket met with the Minister of Agriculture this week to dis­cuss the prob­lems that local pro­duc­ers are fac­ing. The min­is­ter vowed to take extra mea­sures to ensure that the gov­ern­ment is doing all it can to crack down on the ille­gal trade. Industry lead­ers told the Jordan Times that they urged author­i­ties to take their promise one step fur­ther. They would like to see Jordan put a tem­po­rary hold on all imported olive oil and pro­mote what's locally pro­duced to hope­fully put the country's olive oil indus­try back on track.