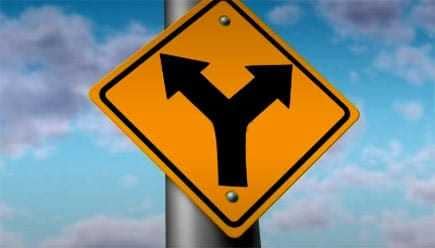 When and how ris­ing whole­sale prices for Spanish olive oil will impact on con­sumers are burn­ing ques­tions as the climb con­tin­ues.
Major pub­li­ca­tions includ­ing The Economist and the UK's Observer news­pa­per have cov­ered the issue in the last week. The lat­ter reported that the UK's biggest olive oil sup­plier, Filippo Berio — which said it was hard to
buy olive oil
because pro­duc­ers were wait­ing for fur­ther rises — had warned it would be forced to pass on the increase to con­sumers but per­haps not until after Christmas.
In Spain, one major brand is said to have told retail­ers that, as of October 1, the price of a 1 litre bot­tle of its refined olive oil — cur­rently sold in super­mar­kets for less than €3.00 — will rise to €3.99, but so far no such rises have been confirmed.

Meanwhile, whole­sale
olive oil prices
con­tinue upwards as a thirsty Spain ends one of its hottest sum­mers on record. According to Spain's olive oil price infor­ma­tion sys­tem POOLred, the aver­age bulk price for vir­gin olive oil for the week to today is the equiv­a­lent of €2.58/kg — up 91c from €1.67/kg in early July when prices start­ing tak­ing off, €2.63 for extra vir­gin and €2.52 for
lam­pante
.
Two years of dis­mal har­vests ahead?
Manuel León, pres­i­dent of the Olive Oil Futures Market (MFAO), said if it doesn't rain soon, Spain's out­put could be down to less than 800,000 tons of olive oil this har­vest — half of the last one, a record 1.6 mil­lion tons.
Innoliva sales direc­tor Eduardo Hitos Fuentes told Olive Oil Times that while adverse weather — ter­ri­ble frosts and con­tin­u­ing drought — had already severely reduced this harvest's prospects, the fol­low­ing one would also be bad if it didn't rain this fall.
Hitos Fuentes said the sim­ple demand and sup­ply equa­tion had seen whole­sale prices start ris­ing but spec­u­la­tion was now also occur­ring. Another dri­ver was the rel­a­tively low pro­duc­tion of lam­pante last sea­son, when lack of rain made har­vest­ing faster and saw greater pro­duc­tion of vir­gin olive oil. There are cur­rently many would-be buy­ers of lam­pante and no sell­ers, he said. Europa Press reported in August that 85 per­cent of the retail price of olive oil was esti­mated to be deter­mined by the whole­sale price of lam­pante.
Valencia Fruits said some experts pre­dict whole­sale prices could keep ris­ing for a few more weeks and reach a max­i­mum of €3/kg but are likely to fall again in mid-October, when the olive har­vest starts in neigh­bour­ing Portugal.
And it reported that International Olive Council exec­u­tive direc­tor Jean-Louis Barjol, in com­ments last Friday to EFEAgro, rec­og­nized that while the com­ing har­vest in Spain would be much lower, it remained to be seen how prices will evolve.
Barjol calls for balance
Barjol pointed out that before reach­ing any con­clu­sions there needed to be an analy­sis of the con­sid­er­able stocks of olive oil still on hand (about 600,000 tons) — such as what their stor­age con­di­tions had been and in which cat­e­gory they could be sold — and also of har­vest fore­casts for other countries.
As for how high prices might go, Barjol was reported as say­ing that it would be good to find a level that allowed farm­ers to make a profit — after very low prices in recent years — but not so high that they harmed the mar­ket by reduc­ing con­sumer sales in a time of crisis.
The IOC has set up an olive oil price obser­va­tory, called Economy Watch, which will hold its first meet­ing on September 25 in Madrid.
More olive theft expected
There are fears the ris­ing prices could spark an increase in theft of olives, farm equip­ment and olive oil, Spain's ABC news­pa­per reports.
Police have started set­ting up what will total 1,500 iden­ti­fi­ca­tion points in the province of Córdoba where for five months they will be on the look­out for sus­pi­cious activity.
Ignacio Fernández de Mesa, pres­i­dent of agri­cul­tural union Asaja, said more theft is likely because ​"a kilo of olives is worth much more than last year — 50 per­cent more."
Table olives
The table olive har­vest is under­way in parts of Andalusia but, accord­ing to Olimerca, that mar­ket has its own prob­lems and many pro­duc­ers plan to instead ded­i­cate a large share of their pro­duc­tion this year to olive oil pro­duc­tion, given the good prices.
---