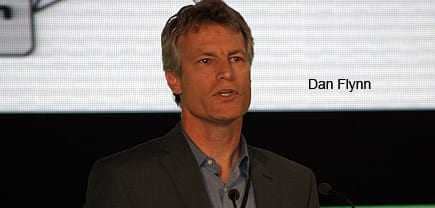 As the only table olive and olive oil research and edu­ca­tional cen­ter in the United States, the UC Davis Olive Center has a first­hand per­spec­tive on the future of California olive oil and its via­bil­ity in the mar­ket­place.
The UC Davis Olive Center is part of the Robert Mondavi Wine Institute for Food and Wine and houses two uni­ver­sity depart­ments, a state-of-the-art sen­sory facil­ity, and enrich­ment space where agri­cul­ture and food sci­ence acad­e­mia con­fer with food indus­try pro­fes­sion­als and grow­ers to bet­ter under­stand California's rich food and wine his­tory.
Within the last two years since the UC Davis Olive Center opened its doors, the California olive oil indus­try has seen expan­sive growth. Acreage of olive trees for oil has increased from 6,000 in 2004 to 22,000 in 2009. And with California pro­duc­ing 99% of the nation's olive oil, the UC Davis Olive Center is ground zero for ongo­ing olive indus­try research and out­reach.
Since the Olive Center's incep­tion, Executive Director Dan Flynn has been pleased with con­sumers' grow­ing enthu­si­asm for olive oil and the ded­i­ca­tion that grow­ers have shown to deliver the best prod­ucts they can. ​"Being out there with those in the indus­try to find out their needs and how the uni­ver­sity can help bet­ter serve them is a unique posi­tion that the Olive Center is in. We are the con­duit between the uni­ver­sity and the indus­try", says Flynn.
The UC Davis Olive Center's main goal is to edu­cate the grower and con­sumer on the eco­nomic and agri­cul­tural vari­ables involved in this bur­geon­ing indus­try. California is at the cusp of tran­si­tion­ing its olive oil indus­try from bou­tique to big busi­ness and Flynn believes that there is room for both arti­sanal and large-scale pro­duc­tion. Directly com­pet­ing with mass-pro­duced olive oil from huge global com­pa­nies might not be pos­si­ble, but larger-scale pro­duc­ers such as California Olive Ranch are demon­strat­ing that a high-pro­duc­tion com­pany can offer con­sumers qual­ity extra vir­gin olive oil at very com­pet­i­tive prices.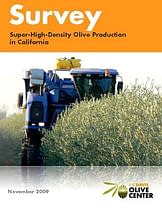 California's olive oil indus­try con­tin­ues to expand, in part from grow­ers replac­ing dying fruit orchards with new olive trees and sub­sti­tut­ing the tra­di­tional orchard schematic with high- den­sity plant­ing sys­tems that allow for more than 500 trees per acre of land. Variables regard­ing the costs asso­ci­ated with main­tain­ing trees planted in such close quar­ters are cur­rently being explored. ​"California has been plant­ing super high-den­sity for 10 years and we don't know how long those trees will remain pro­duc­tive. Growers are look­ing into a few ways to renew orchards like cut­ting the tree off at the base or cut­ting every­thing back except for the trunk and allow­ing lat­eral branches to grow. Older orchards are still pro­duc­ing fruit at a good rate so we're not there yet", says Flynn.
Working on both the grower and con­sumer side has been reward­ing for Flynn. ​"The small pool of grow­ers is smart and used to being resource­ful. They are open and eager for infor­ma­tion. Consumers have been great with their inter­est in olive oil and it's been fun to wit­ness them taste oil prop­erly for the first time", says Flynn. Ongoing indus­try out­reach includes sym­po­siums on super high-den­sity olive pro­duc­tion, sen­sory eval­u­a­tion sem­i­nars, and courses on olive oil pro­duc­tion includ­ing milling tech­niques and mar­ket­ing strate­gies.
Current col­lab­o­ra­tion with the Culinary Institute of America at Greystone and Slow Food USA, says Flynn, ​"isn't the norm for a uni­ver­sity. Bringing the sci­ence and culi­nary world together and work­ing with peo­ple that use the end prod­uct of research is impor­tant."
Down the road Flynn ​"hopes to develop a col­lab­o­ra­tion between the table olive and oil olive grower." Though they are two dif­fer­ent ani­mals with dif­fer­ent fruits, har­vest sched­ules, and pro­cess­ing needs, they do share a com­mon­al­ity in the plant sci­ence area from which both could ben­e­fit by work­ing together. ​"Up until now they have oper­ated sep­a­rately and I think they real­ize that they have to work together. They are both fac­ing over­seas com­pe­ti­tion", says Flynn.
With national experts in the field of olive oil pro­duc­tion, olive orchard man­age­ment, and nutri­tion and food sci­ence, the UC Davis Olive Center has the aca­d­e­mic clout to delve into areas of pro­cess­ing, pest man­age­ment, and sen­sory research, fos­ter our grow­ing desire for supe­rior domes­tic olive oil and boost California's stake in the indus­try. To learn more about the UC Davis Olive Center and the work that they do, visit their web­site.