A diverse group of 31 olive oil indus­try pro­fes­sion­als and enthu­si­asts, hail­ing from as far away as Greece, Bulgaria, Netherlands, Australia, Turkey and Taiwan, gath­ered in New York City to attend the Olive Oil Sommelier Certification pro­gram at the International Culinary Center in part­ner­ship with the Olive Oil Times Education Lab.

Very instruc­tive, good top­ics, well struc­tured and excel­lent speak­ers. I should have taken this course five years ago
The course lasted six days, cov­er­ing the pro­duc­tion, qual­ity man­age­ment and advanced sen­sory assess­ment of olive oil. Among the instruc­tors were: sen­sory sci­en­tist Gary Beauchamp; agron­o­mist Liliana Scarafia; NYIOOC judge and agron­o­mist, Kostas Liris; California Miller of the Year and NYIOOC panel mem­ber, Pablo Voitzuk; inter­na­tional panel leader and con­sul­tant, Antonio G. Lauro; Chilean taste panel leader and NYIOOC judge, Carol Dummer Medina; Brazilian chef and olive oil som­me­lier, Perola Polillo; ole­ol­o­gist Nicholas Coleman; Spanish olive oil edu­ca­tor and judg­ing panel mem­ber, Alexis Kerner; and Olive Oil Times pub­lisher, NYIOOC pres­i­dent and pro­gram direc­tor, Curtis Cord.
See Also:Register for the September course in Campbell, CA
The par­tic­i­pants in the course had their own rea­sons for attend­ing and plan to apply their newly acquired knowl­edge in a myr­iad of dif­fer­ent ways. However, one thing they all had in com­mon was how impressed they were with the qual­ity of the con­tent and the knowl­edge of the panel.
"I thought it was excel­lent," said Jacqueline Tyburski, a dig­i­tal mar­ket­ing strate­gist for a soft­ware and ser­vices com­pany in Portland, Oregon.
"The qual­ity and range of instruc­tion were at a level that far sur­passed my expec­ta­tions. The pro­gram was very bal­anced and in depth, with a real empha­sis on train­ing a new com­mu­nity of empow­ered, knowl­edge­able, and pas­sion­ate olive oil experts."
Tyburski said that with this new body of knowl­edge, she hopes to edu­cate chefs and con­sumers about the healthy qual­i­ties of olive oil while import­ing extra vir­gin olive oils to sell on her e‑commerce web­site.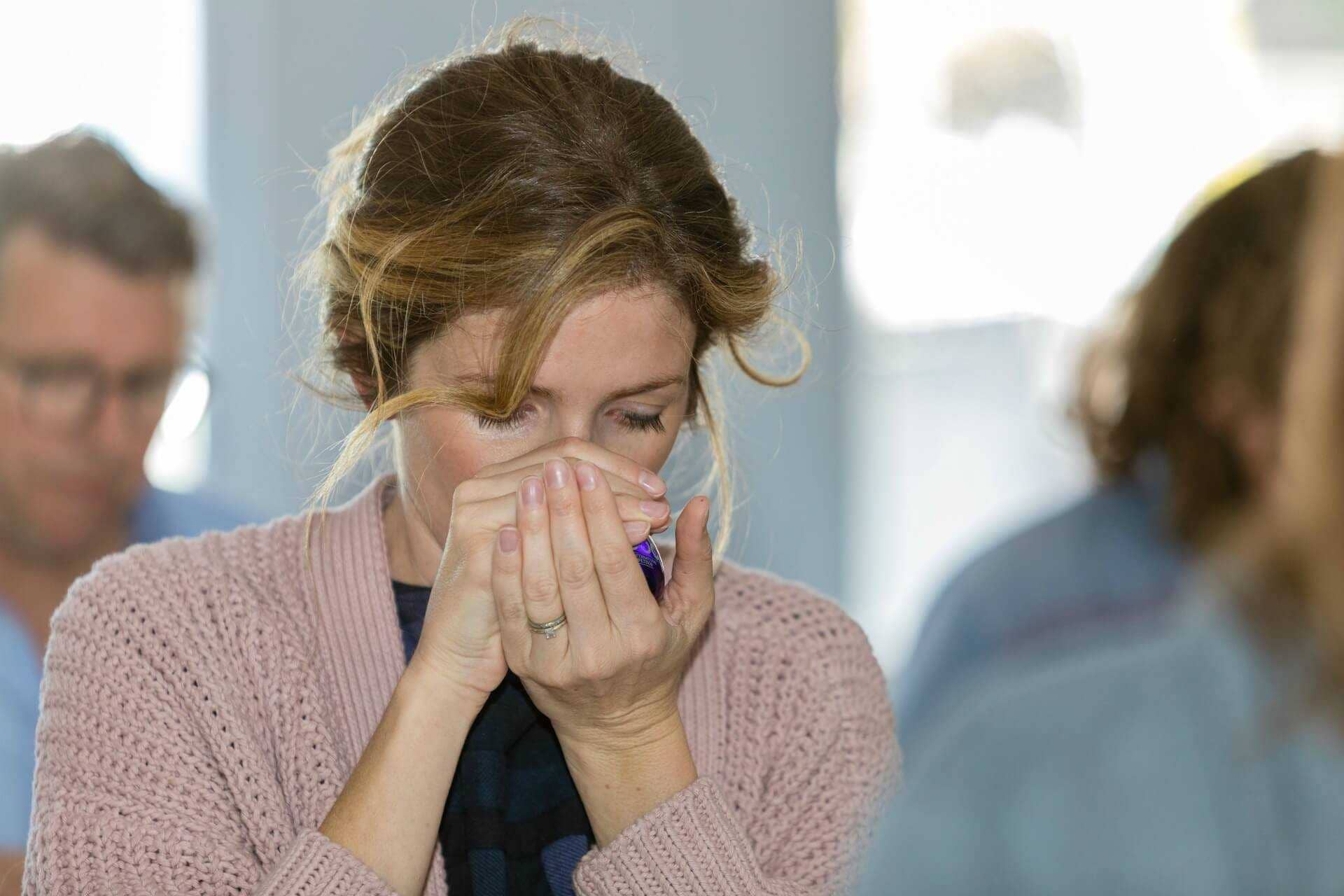 "I hope to be an active and con­tribut­ing mem­ber of the olive oil com­mu­nity, edu­cat­ing mar­kets, chefs, and con­sumers," she said. ​"I'd also like to evolve my e‑commerce site to be a place of edu­ca­tion, com­mu­nity build­ing and inter­ac­tion."
Elaine Belanger owns a food man­u­fac­tur­ing com­pany in Quebec that spe­cial­izes in mak­ing extra vir­gin olive oil. She agreed that the course was com­plete, prais­ing the sci­ence-based lec­tures as inter­ac­tive and infor­ma­tive.
Belanger decided to take the course in order to improve her knowl­edge about olive oil sci­ence. She plans to apply what she has learned when select­ing extra vir­gin olive oils to import.
"The fact that the course is given by pro­fes­sion­als from dif­fer­ent ori­gins includ­ing old and new pro­duc­ing coun­tries is very appeal­ing," she said. ​"It gives a more com­plete and objec­tive under­stand­ing of the olive and olive oil world."
Demosthenis Chronis is a mol­e­c­u­lar biol­ogy researcher and an olive oil pro­ducer from Sparta, Greece. He also joined the course look­ing for some olive oil sci­ence and pro­duc­tion insights. He plans to use what he knows to retool his pro­duc­tion line and said he aspires to one day be stand­ing on the NYIOOC World Olive Oil Competition podium. He viewed this oppor­tu­nity as a cru­cial step in that process.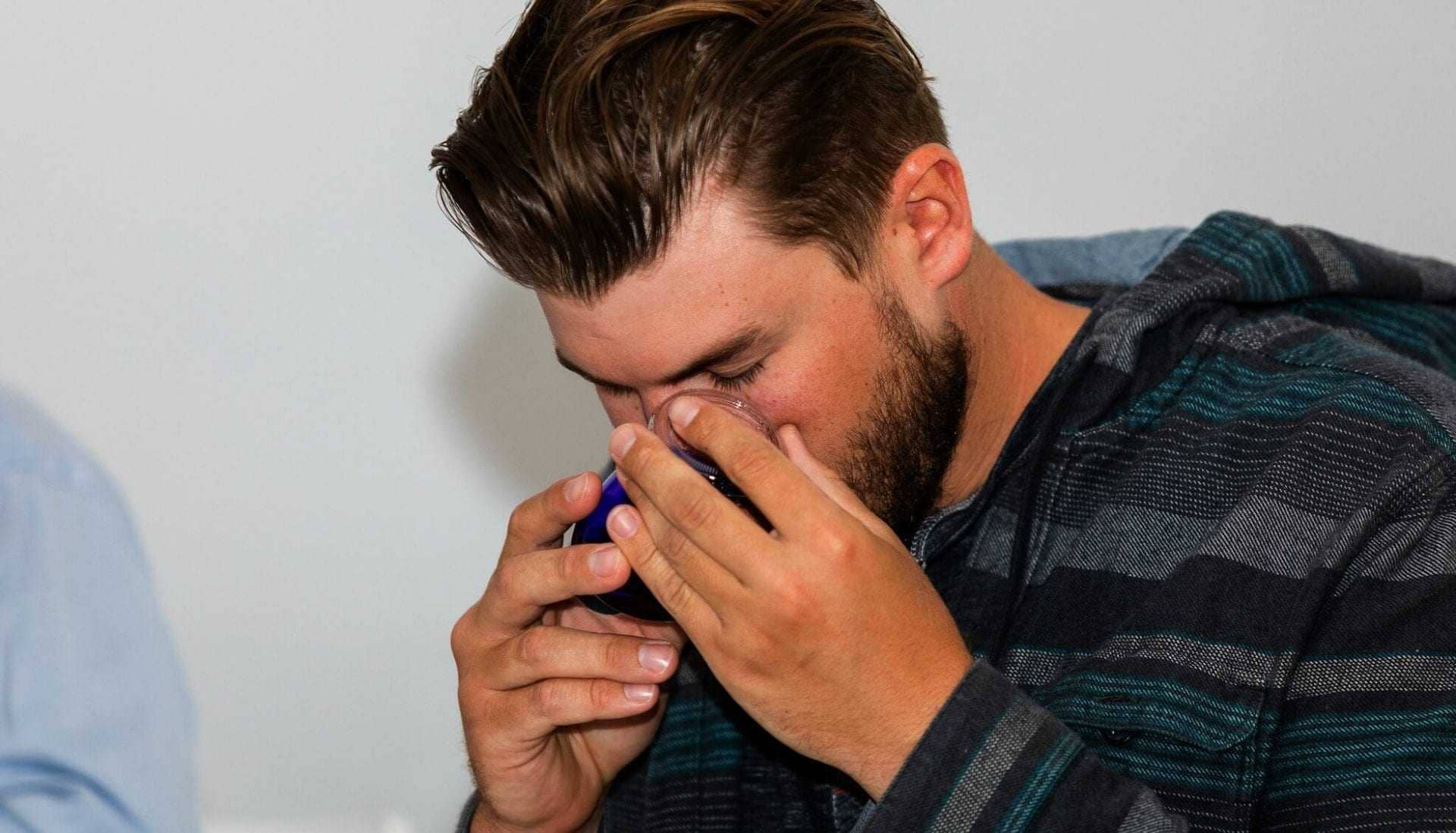 "[I will apply what I have learned by] going back to our pro­duc­tion pipeline from cul­ti­va­tion all the way to bot­tling," he said. ​"We can fine-tune some things so we get a bet­ter qual­ity olive oil and, hope­fully, an award-win­ning extra vir­gin olive oil."
Chronis said one thing that really stuck with him from the course was how dif­fer­ent cli­mates change the fla­vors of oil pro­duced from the same vari­ety of olives in the same way.
"For exam­ple, a Spanish cul­ti­var, which is pro­duced the same way in Spain, California and Latin America will have a com­pletely dif­fer­ent taste and aroma, depend­ing on where the olives were grown," he said. The group tasted more than 100 oils from 25 coun­tries to illus­trate that point.
"This is very inter­est­ing, show­ing clearly that the sen­sory part of the olive oil depends not just the cul­ti­var and the way you pro­duce it, but also the micro­cli­mate of the place that the olive trees grow."
Willem Voorvaart, a Dutch finan­cial investor and part-time farmer who splits his time between London and France, was also sur­prised by what he learned at the course. He thought that it was ​"very, very good" and enjoyed meet­ing other olive oil enthu­si­asts.
"I should have taken [this course] five years ago. Very instruc­tive, good top­ics, well struc­tured and excel­lent speak­ers," he said. ​"The inter­est­ing thing was that all of the speak­ers were excel­lent, [which is] quite rare."
He orig­i­nally joined the course look­ing for ways to improve his organic olive farm­ing tech­niques but also learned sev­eral new things about the olive oil mar­ket that he did not know.
"I set up a new organic farm from scratch 12 years ago, and had quite a lot to learn about organic farm­ing," Voorvaart said. ​"Now that after 12 years of hard labor we are pro­duc­ing extra vir­gin olive oil and now the ques­tion is, how do we go on to make a world-class olive oil?"
Voorvaart used the event as a net­work­ing oppor­tu­nity and said he has already made arrange­ments with some of the instruc­tors. He also found a poten­tial invest­ment oppor­tu­nity of which he had not pre­vi­ously been aware.
"The other thing that sur­prised me is that the Turkish olive sec­tor is grow­ing rapidly," he said. I will go over to Turkey in September to have a look and see if there are any oppor­tu­ni­ties out there."
Lin Angie, a sales and mar­ket­ing rep­re­sen­ta­tive from Taipei, Taiwan, thought the course was ​"fan­tas­tic" and was look­ing for busi­ness oppor­tu­ni­ties as well. She fre­quently cooks with olive oil at home and was sur­prised by how dis­tinct many of the 150 dif­fer­ent olive oils she tried dur­ing the course were.
"There's a new trend that peo­ple in my coun­try have started to use olive oil more and more," Angie said. ​"I would like to learn about olive oil in a more pro­fes­sional way and look for oppor­tu­ni­ties to start my own busi­ness."
Miller Resor and Adam Jenschke are both American farm­ers who came to the course look­ing for knowl­edge to improve their new olive groves. Resor grows olives along with a vari­ety of other crops in California's cen­tral val­ley. For him, olives are a rel­a­tively new crop.
"I decided to take the course because our fam­ily grows olives just east of Bakersfield, California on the banks of the Kern River," Resor said. He wants to use his knowl­edge from the course to improve the fam­i­ly's olive grow­ing and oil pro­duc­tion tech­niques.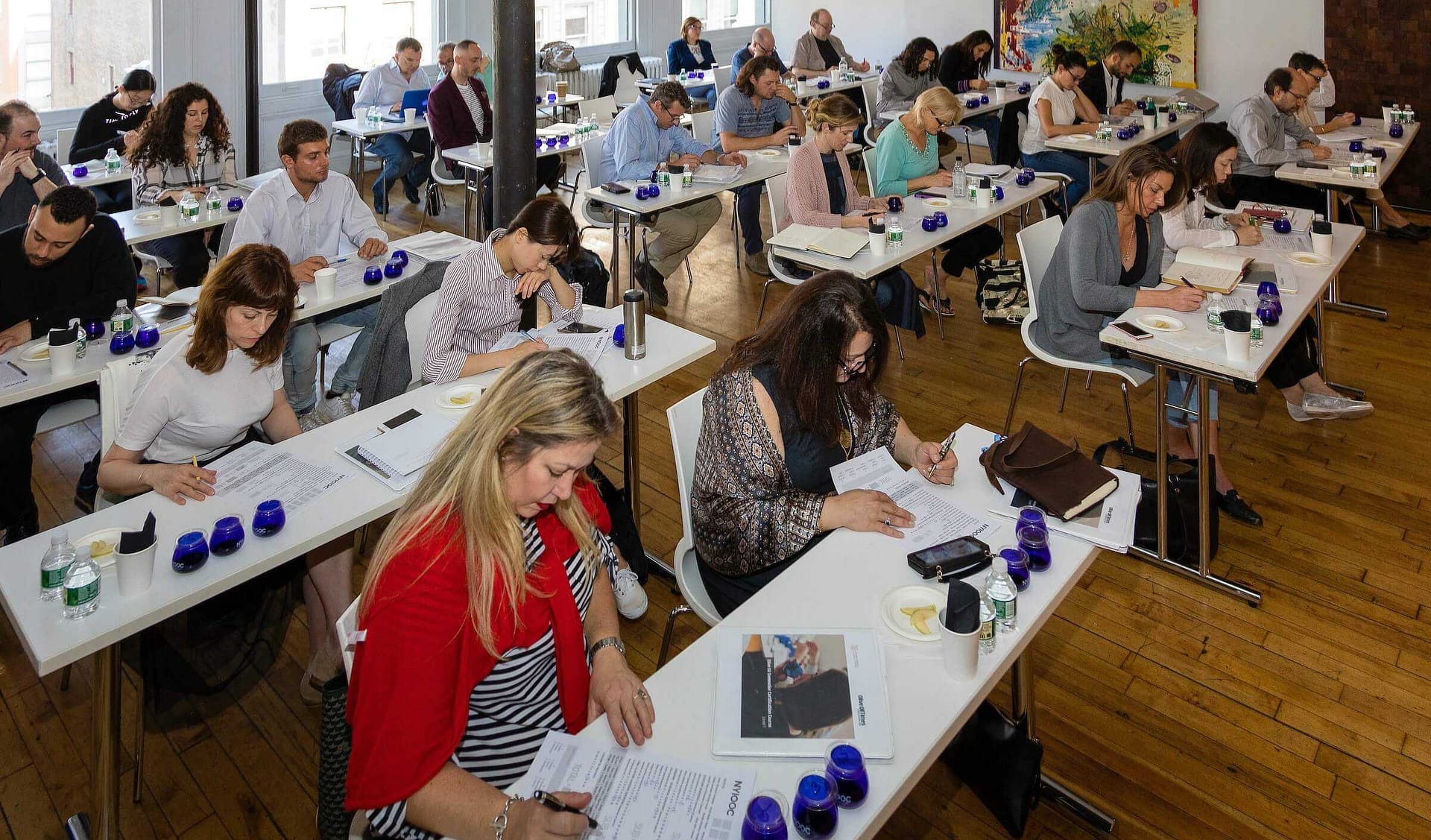 "We are cur­rently build­ing a stor­age facil­ity to rack, bot­tle and label our oil. I plan to con­tinue to seek guid­ance from the olive oil com­mu­nity about how best to store, rack, fil­ter, bot­tle and label olive oils. I also plan to work with an agron­o­mist this fall to ana­lyze our har­vest­ing strat­egy."
Jenschke, on the other hand, came to the course look­ing for insights on how to begin suc­cess­fully cul­ti­vat­ing and pro­cess­ing olives on his farm in the Texas hill coun­try. He thought the course was ​"fan­tas­tic" and found the infor­ma­tion on every step of the process to be very help­ful.
"I will apply what I learned from the very start of the process to the very end," he said. ​"From soil prepa­ra­tions to select­ing bot­tle types and every­thing in between, truly, every facet of the process was cov­ered [at the course]."
However, not every­one who came to the course was look­ing for pro­fes­sional tips. Some came purely out of their enthu­si­asm for and inter­est in olive oil.
One such indi­vid­ual is Ann Bartyzel who works in the insur­ance indus­try in New York. Ever since she vol­un­teered at a local soup kitchen, food has shaped Bartyzel's world­view.
"I vol­un­teered for a few years at a soup kitchen that was highly focused on qual­ity and fresh­ness," Bartyzel said. ​"The chef there had a huge influ­ence on me and since then I have been on the look­out for food-related courses and ways to chal­lenge myself."
She did not know very much about olive oil before attend­ing the course and said she was sur­prised by what she learned and tasted.
"The course was eye-open­ing and led by inspir­ing experts," Bartyzel said. ​"I was sur­prised by how much my taste buds learned in only a few days."
The next Olive Oil Sommelier Certification Course will be offered September 10 – 15, 2018 at the International Culinary Center's Campbell, California cam­pus. Registration is online via the Olive Oil Times Education Lab web­site.
---