Spain received 78 awards this year at the pres­ti­gious New York International Olive Oil Competition (NYIOOC). The num­ber increased from the 73 awards taken home in the 2015 NYIOOC. Although many of the com­pet­ing Spanish pro­duc­ers were not able to attend the awards cer­e­mony for the 2016 NYIOOC, there was a strong energy of sol­i­dar­ity between those that were in New York for the press con­fer­ence and awards recep­tion. When Spanish award recip­i­ents received their award, fel­low Spaniards shouted the phrase ​"Viva España!" (Long live Spain), the show of sup­port for fel­low pro­duc­ers send­ing the mes­sage that the sec­tor is united in the goal to achieve high-qual­ity oils.
Those that could not attend were able to view the con­fer­ence live.
See Also: NYIOOC Award Winners from Spain
In the small town of Úbeda, Lola Sagra from Nobleza del Sur, win­ner of Best in Class for her Picual, told Olive Oil Times she stayed up late to see if their hard work met the high expec­ta­tions of the 15 world-renowned olive oil tasters.
Like other top pro­duc­ers, Sagra is not only rep­re­sent­ing an out­stand­ing prod­uct, but also hun­dreds of years of hard work, a unique region, and a team of close fam­ily and friends that have worked together for gen­er­a­tions towards a com­mon goal.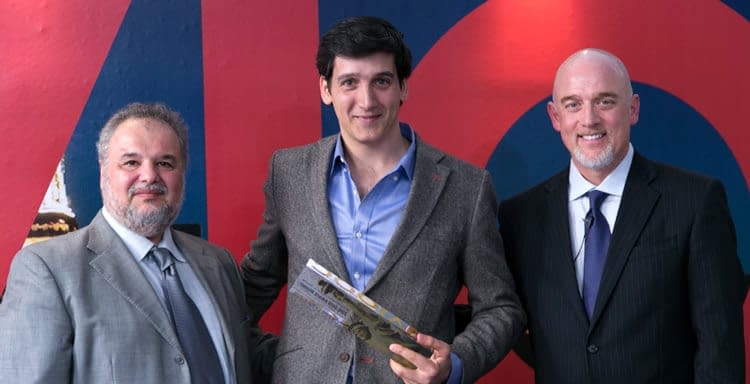 Joan González-Bueno was able to make the event. He claims to have a foot in Spain and the other in the United States. The young pro­ducer explained that his fam­ily has olive groves in Jaén, how­ever, they were not fully on board with his mod­ern view of pro­duc­tion. He antic­i­pates that his win­ning a Gold Award for Tierra Callada, will demon­strate to his fam­ily that he is on the right track. Joan also rec­og­nized the dif­fi­cul­ties of mar­ket­ing and sales in the States and said he is will­ing to get a truck and travel around to sell his prod­uct. He believes that grass-roots efforts and hard work will even­tu­ally pay off.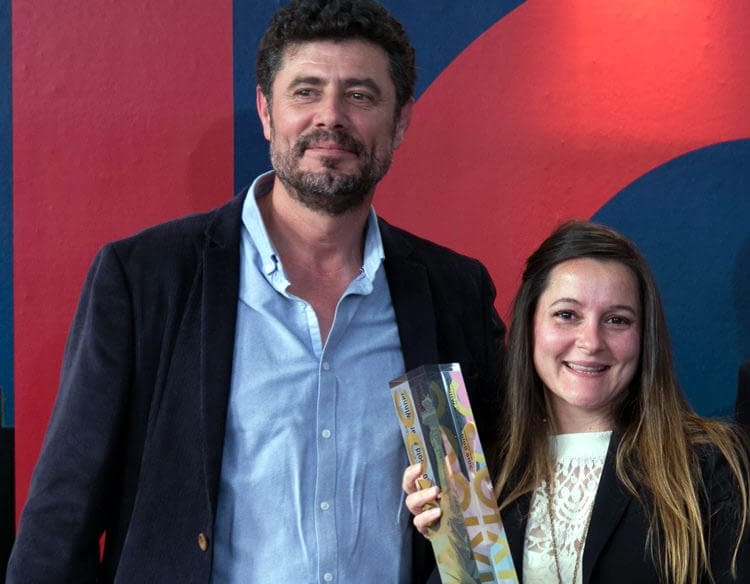 It is not the first year that Lucia Gamez has made it to the NYIOOC to take home a Gold award. Her love for her fam­ily and her zeal to rep­re­sent their hard work brings her back to the com­pe­ti­tion. When the Olive Oil Times asked her how to best use Dehesa de la Sabina, she told us that she loves her oil in both baked goods and cock­tails. She highly rec­om­mends incor­po­rat­ing it into a brownie recipe. The oil com­pli­ments the choco­late in a unique way.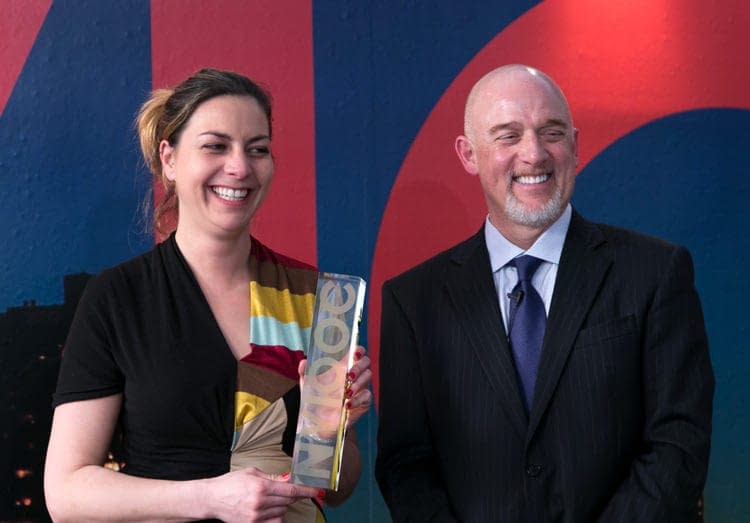 Elena Perez Canal rep­re­sented her family´s oil from Galicia, pro­duced for three gen­er­a­tions. It is unique since there are only 500 olive farm­ers in the north­ern autonomous com­mu­nity that pro­duce only 8,000 liters. Her family´s oil Gotas de Abril, ​"Droplettes of April" in English, was awarded a Gold. She claims that apart from the cli­mate and ter­rain of the coastal region, her oil achieves a spe­cial fla­vor from the blend of three vari­eties: Hojiblanco, Arbequina and Frantoio. The Frantoio gives it a pleas­ant pep­pery pun­gency. The prod­uct is ele­gantly pack­aged in a bot­tle that resem­bles the fruit of an olive.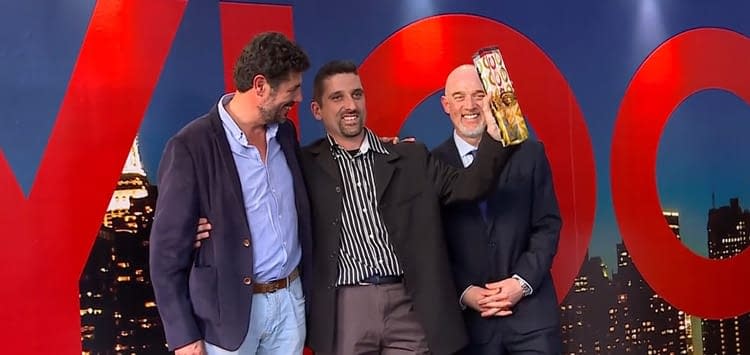 Hacienda de Colchado, pro­duced from olive groves in Iznajar located in Southern Spain, is a recent comer to the sec­tor. Andrés Matas Matas told OOT that he and his part­ner Perfecto Matas Llamas aim to achieve the high­est of qual­ity. Some of the chal­lenges they have faced in the first year were in the selec­tion of the best olives and in how to mar­ket their prod­uct. When asked how he likes to use his olive oil at home, Andrés said with con­fi­dence, ​"the Spanish way, on toast for break­fast".
There were both vet­er­ans and new-com­ers to the event. Finca la Torre, Venta del Baron, Oro de Desierto, Albea Blanca and Rincón de la Subbética swept Gold Awards once again. Where as Cortijo el Puerto, Morellana, and Conde de Mirasol who are new to the com­pe­ti­tion helped add to the list of Gold Awards. Next year surely there will be many more Spanish par­tic­i­pants and hope­fully even more awards. Hard work, favor­able con­di­tions and a pest-free year can only tell.
---