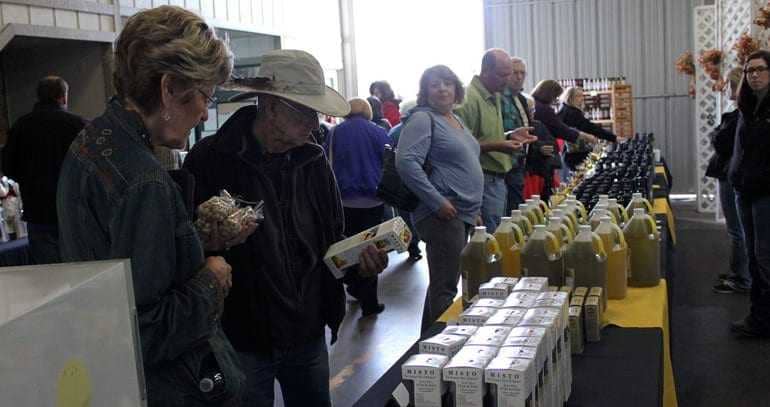 Bari Olive Oil in Dinuba, CA held its fourth annual Olive Oil Festival ear­lier this month, attract­ing hun­dreds of vis­i­tors to its plant. They were offered a full menu of oils for tast­ing, snacks and treats, and tours of the pro­cess­ing facil­ity, all free.
Colorful road signs beside nearby roads and high­ways directed vis­i­tors to the Bari plant, where employ­ees greeted them at brightly dec­o­rated dis­play tables that fea­tured dozens of olive oil prod­ucts in an vari­ety of attrac­tive bot­tles and con­tain­ers. The hosts answered ques­tions about the fea­tures and taste dis­tinc­tions of the sev­eral olive vari­eties used by Bari to pro­duce its assort­ment of oils.
Only a few weeks before Thanksgiving, the lineup of gift bas­kets appealed to many of the vis­i­tors as hol­i­day gifts.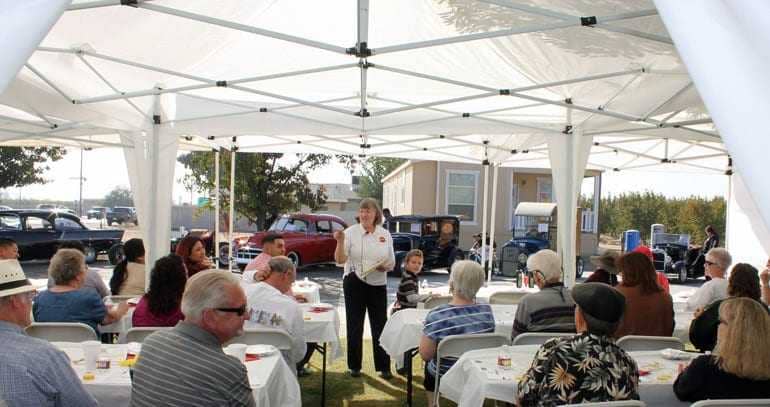 Next on the cal­en­dar at Bari is its Christmas Boutique, begin­ning November 29 and con­tin­u­ing each Saturday from 9 AM to 3 PM through December 20. The road signs and plant décor will be re-estab­lished to take advan­tage of the fes­tive sea­sonal atmos­phere.
Brooke Garrison, one of the fes­ti­val coor­di­na­tors, said the turnout equaled last year's occa­sion, but sales of the gift bas­kets and other attrac­tive items exceeded the 2013 occa­sion sub­stan­tially.