High tem­per­a­tures, an endur­ing drought, and the his­toric earth­quake have plagued Moroccan olive groves just months before the 2023/24 crop year is under­way.
We expect pro­duc­tion to be higher than it was last year, which was cat­a­strophic.
Despite the sec­tor's sig­nif­i­cant head­winds, offi­cials remain opti­mistic that this year's har­vest will still improve last year's yield of 156,000 tons, sig­nif­i­cantly below the 200,000 tons pro­duced in 2021/22 and 8 per­cent below the five-year aver­age.
"We expect pro­duc­tion to be higher than it was last year, which was cat­a­strophic," Rachid Benali, pres­i­dent of the Moroccan Interprofessional Olive Federation, told local media.
See Also:
2023 Harvest Updates
However, he added that the final yields largely depend on how much rain falls in the next two months.
According to Morocco's agri­cul­ture min­istry, the coun­try received more rain in the 2022/23 hydro­log­i­cal year than in the pre­vi­ous one, 22 per­cent more, but total pre­cip­i­ta­tion was still 32 per­cent below the norm.
Recently, rain has fallen across the north of the coun­try, includ­ing in sev­eral promi­nent olive-grow­ing regions, and more rain is expected in the com­ing weeks.
While rain will help with oil accu­mu­la­tion in the coun­try's 750,000 hectares of rain­fed groves, Benali said sig­nif­i­cant dam­age was done dur­ing the flow­er­ing period in April.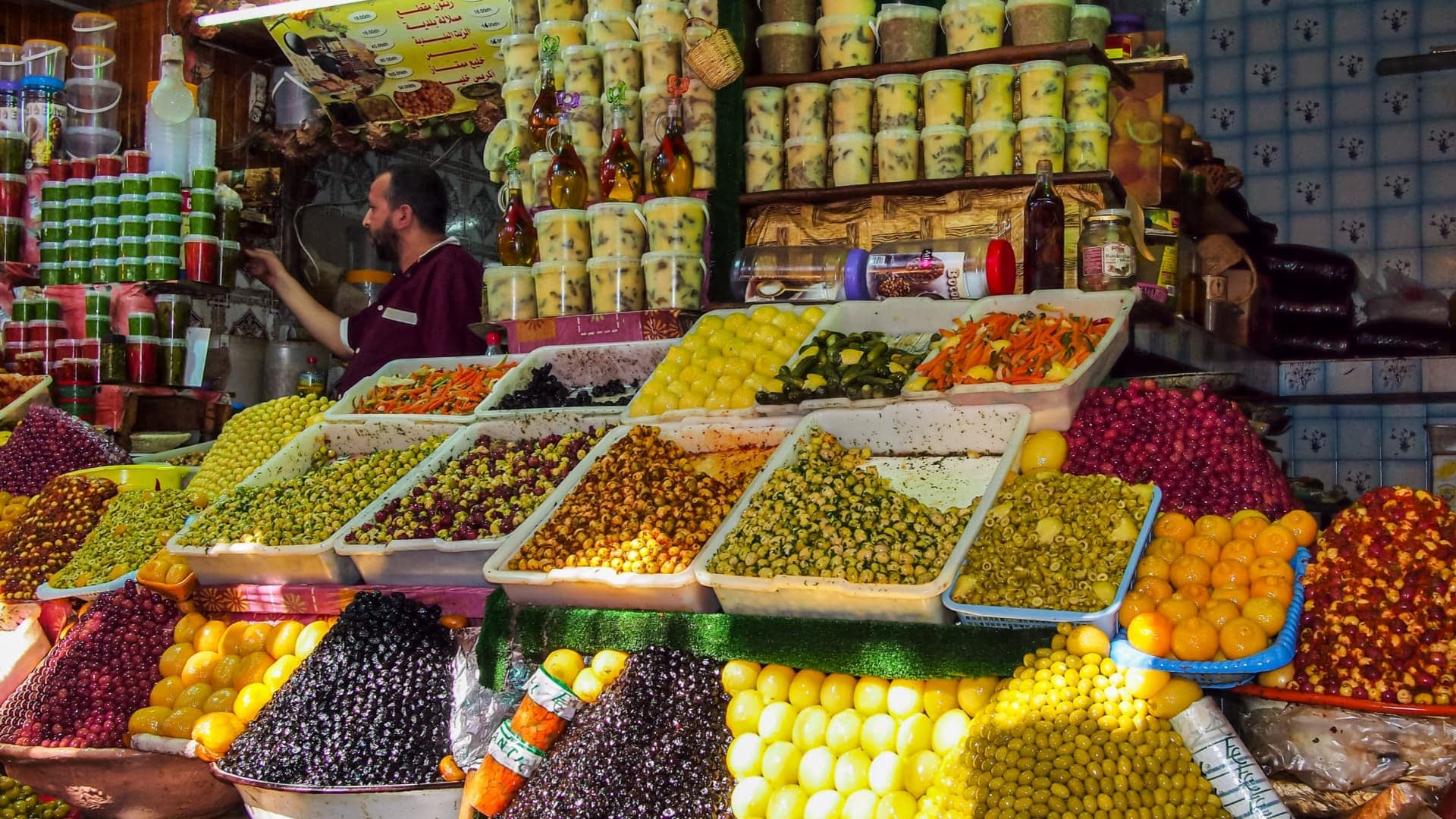 Between 60 and 70 per­cent of the olive trees suf­fered from scorch­ing spring­time tem­per­a­tures. ​"The olive flow­ers burned because of this cli­matic phe­nom­e­non, which is wide­spread," he said.
The unusu­ally hot spring was fol­lowed by a scorch­ing sum­mer and high winds, known as the Chergui, which caused fur­ther dam­age to some of the country's olive trees.
This phe­nom­e­non was par­tic­u­larly acute in the cen­tral region of El Kelâa des Sraghna, with some local offi­cials esti­mat­ing that pro­duc­tion could fall by 80 per­cent com­pared to last year due to exten­sive dam­age from what and wind.
In the east­ern regions of Taza, Guercif and Outat El Haj, home to 186,000 hectares of olive groves, pro­duc­tion is expected to con­tinue upward despite some farm­ers report­ing sig­nif­i­cant losses after hail­storms in early September.
However, in the Fez-Meknes region of north­east­ern Morocco, home to one-third of the country's olive groves, agri­cul­ture offi­cial Mostapha Mrhari told local media that irri­gated olive trees did not suf­fer sig­nif­i­cant dam­age.
In the moun­tain­ous region of Al Haouz, located at the epi­cen­ter of the 6.8 mag­ni­tude earth­quake in September that killed about 3,000 peo­ple, farm­ers are still work­ing to clear rub­ble and deter­mine the extent of the dam­age.
The region has an esti­mated 124,200 hectares of olive groves, about 10 per­cent of the country's total. According to local media reports, high-den­sity groves located at the foothills of the High Atlas Mountains were largely unharmed.
Farther up in the moun­tains, tra­di­tional groves owned by small-scale pro­duc­ers were more exten­sively dam­aged.
"It was the moun­tain com­mu­ni­ties, liv­ing in tra­di­tional clay houses, who were most affected," one pro­ducer told local media. ​"These com­mu­ni­ties prac­tice sub­sis­tence agri­cul­ture based on arbori­cul­ture, such as fruits and olives, and the pro­duc­tion of herbs, such as saf­fron, for self-con­sump­tion or in small quan­ti­ties sold on the local mar­ket."
Farther south in the Souss-Massa region, located just below the earthquake's epi­cen­ter, pro­duc­tion was also expected to rebound. While the area avoided the worst of the quake, tremors were still felt and caused dam­age to infra­struc­ture. Minimal dam­age to olive trees was reported.
Off the back of the year-long drought, offi­cials nation­wide empha­size the need to invest in olive groves. In May, the gov­ern­ment pro­vided the Moroccan Interprofessional Olive Federation with 16.9 bil­lion dirhams (€1.54 bil­lion) to invest in irri­ga­tion.
According to offi­cials, 37.5 per­cent of the country's olive groves are irri­gated, a total of 450,000 hectares. Still, these groves are respon­si­ble for between 50 and 60 per­cent of total pro­duc­tion.
Irrigating the rest of the country's groves would sig­nif­i­cantly increase pro­duc­tion, which offi­cials believe will improve Morocco's inter­na­tional trade bal­ance and lower per­sis­tently high domes­tic prices.
---
---