In the cra­dle of olive cul­ti­va­tion, the pro­ducer behind Bustan El Zeitoun thrives on the spir­i­tual con­nec­tion he shares with the land, its his­tory and its peo­ple.
Overlooking the coastal city of Sidon, 40 kilo­me­ters south of the Lebanese cap­i­tal of Beirut, Bustan El Zeitoun is infus­ing Lebanon's ancient olive oil cul­ture with imported olive vari­eties.
"In this region, mankind began cul­ti­vat­ing the olive trees mil­len­nia ago," founder Walid Mushantaf told Olive Oil Times. ​"They grew olives and cedars and exported their prod­ucts to Carthage, Italy and the Middle East."
See Also:
Producer Profiles
"Given all the trou­bles Lebanon has gone through over the last few decades, we are very proud today to craft world-class extra vir­gin olive oil," he added.
In the vicini­ties of Mushantaf's native Aabra vil­lage, 30 hectares of olive groves were planted after 2011 to reclaim the land ini­tially des­tined to become a con­struc­tion site.
Today, more than 6,000 olive trees stand tall in the area, with local olive tree cul­ti­vars shar­ing the grove with vari­eties imported from Italy.
"In Lebanon, we have sev­eral olive cul­ti­vars such as Souri or Baladi," Mushantaf said. ​"Our ances­tors adopted them, and the DNA of all Lebanese vari­eties is almost the same."
"We imported 12 new vari­eties from Italy and planted them in our vil­lage, let­ting them thrive in a dif­fer­ent soil, under dif­fer­ent con­di­tions," he added.
Among the best-adapted Italian cul­ti­vars in the area is Itrana, with which the com­pany earned a Gold Award at the 2023 NYIOOC World Olive Oil Competition.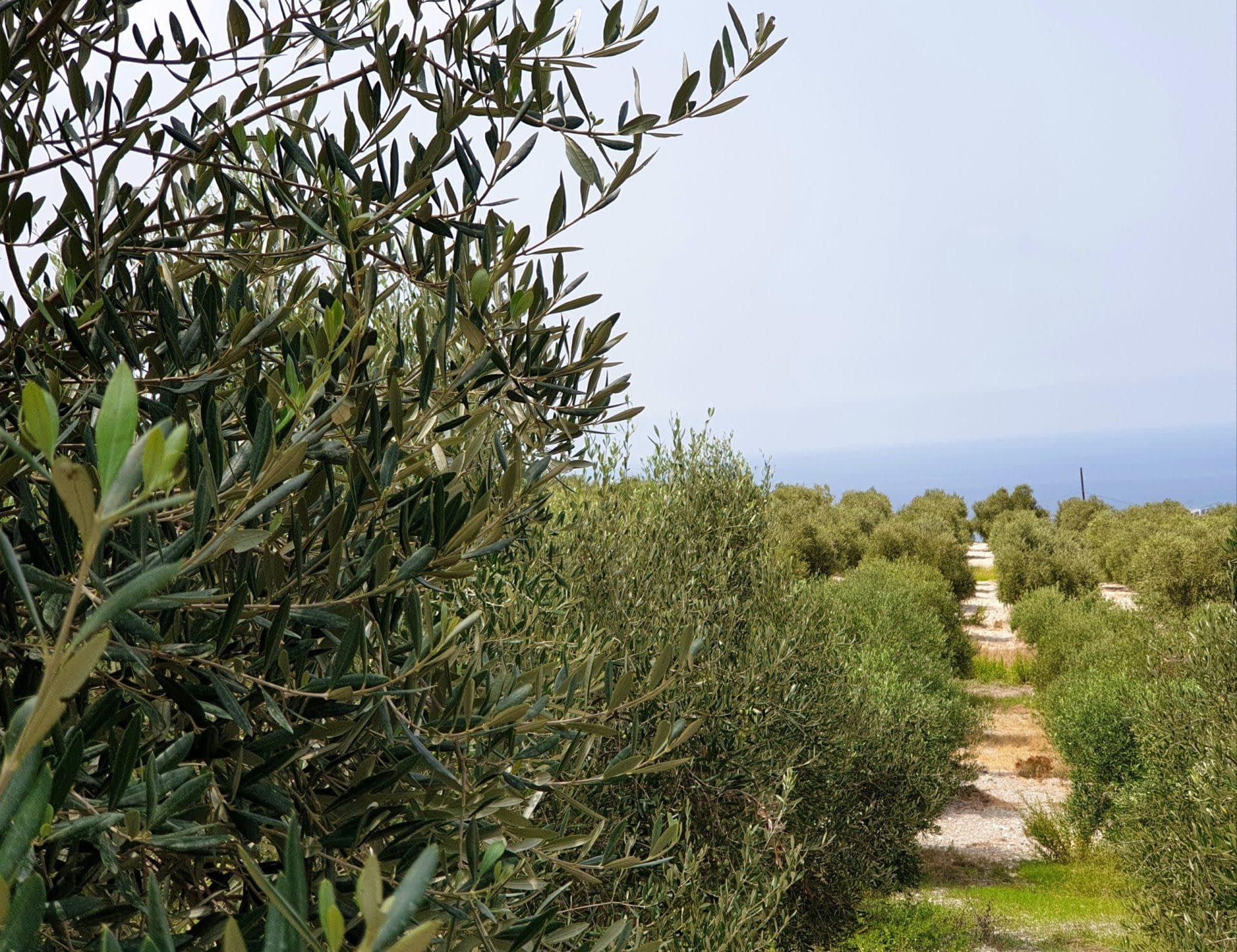 "Since 2017, we started par­tic­i­pat­ing in local, national and inter­na­tional com­pe­ti­tions, win­ning a Gold Award in New York in 2018," Mushantaf said. Every year, we chal­lenge our­selves to offer a dif­fer­ent kind of mono­va­ri­etal. Our first win was with Frantoio."
"Itrana is always good because of its fruiti­ness, fla­vors and per­fect bal­ance," he added. ​"It can pro­duce both olive oil and table olives. We do not have many, maybe 150 or 160 trees of that vari­ety."
Besides Frantoio and Itrana, Mushantaf also grows the Tuscan vari­eties of Leccino, Maurino and Pendolino.
"We also have Coratina from Puglia, Biancolilla and Nocellara del Belice from Sicily and Bianchera from north­east­ern Italy," he said.
The dif­fer­ences in the result­ing olive oils serve the com­pa­ny's goals.
"Some of the non-local olive oils mix per­fectly with our tra­di­tional cui­sine, fla­vors to which most peo­ple are com­fort­able with, as they are close to what they are used to," Mushantaf said.
"Some of them are also very dif­fer­ent," he added. ​"Which means that in Lebanon, we are more or less the only one pro­duc­ing them, and we have pro­duced them only as monocul­ti­var extra vir­gin olive oil since the begin­ning."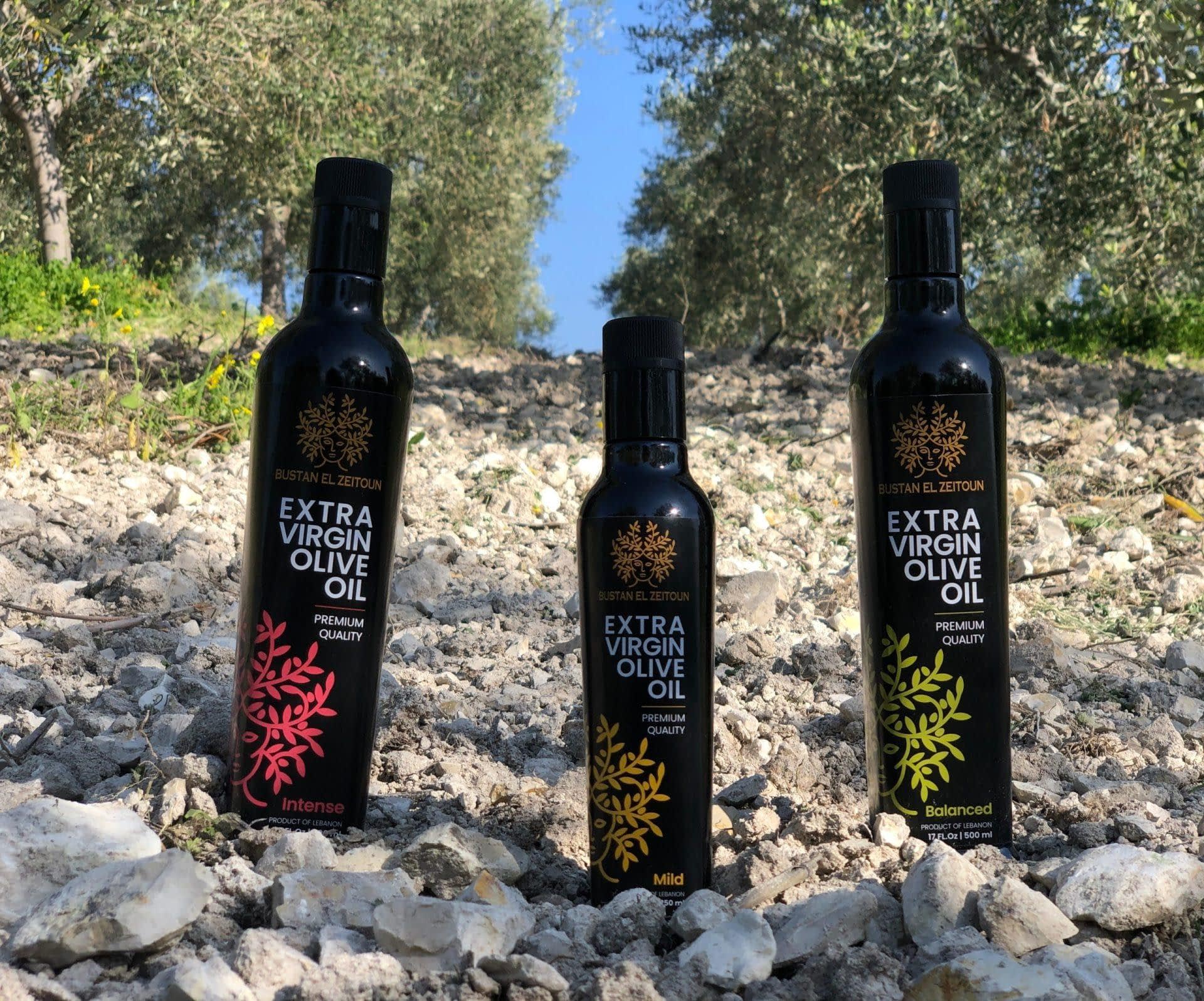 Each olive oil is mar­keted start­ing from its pro­file. ​"We sell them as mild, bal­anced or intense," Mushantaf said. ​"People in Lebanon are not used to vari­eties, as they are in other coun­tries or among experts. Here, locally, you need to mar­ket olive oils dif­fer­ently."
The new trend in the country's ancient olive oil cul­ture comes from pair­ing these olive oils with the local cui­sine. The com­pany pro­motes events and oppor­tu­ni­ties to taste such pair­ings.
"Thanks to the hard work of chefs, Italian and French restau­rants, even those fla­vors that many are not used to can finally reach the mar­ket and open new cui­sine oppor­tu­ni­ties," he said.
To local con­sumers, fla­vors and nov­elty are only some of the rea­sons to pre­fer and explore olive oils.
"Olive oil and the olive tree are deeply nested in our cul­ture," Mushantaf said. ​"We asso­ciate them with peace and health, as their heal­ing prop­er­ties were known since ancient times."
"Our groves grow in the vicini­ties of the Temple of Eshmun, god of heal­ing in the Phoenician tra­di­tion," he added. ​"We con­nect to that, as our ances­tors knew of olives as a source of heal­ing."
"They knew how good olive oil was long before the sci­en­tific research that assesses all the details of its ther­a­peu­tic impact," Mushantaf con­tin­ued.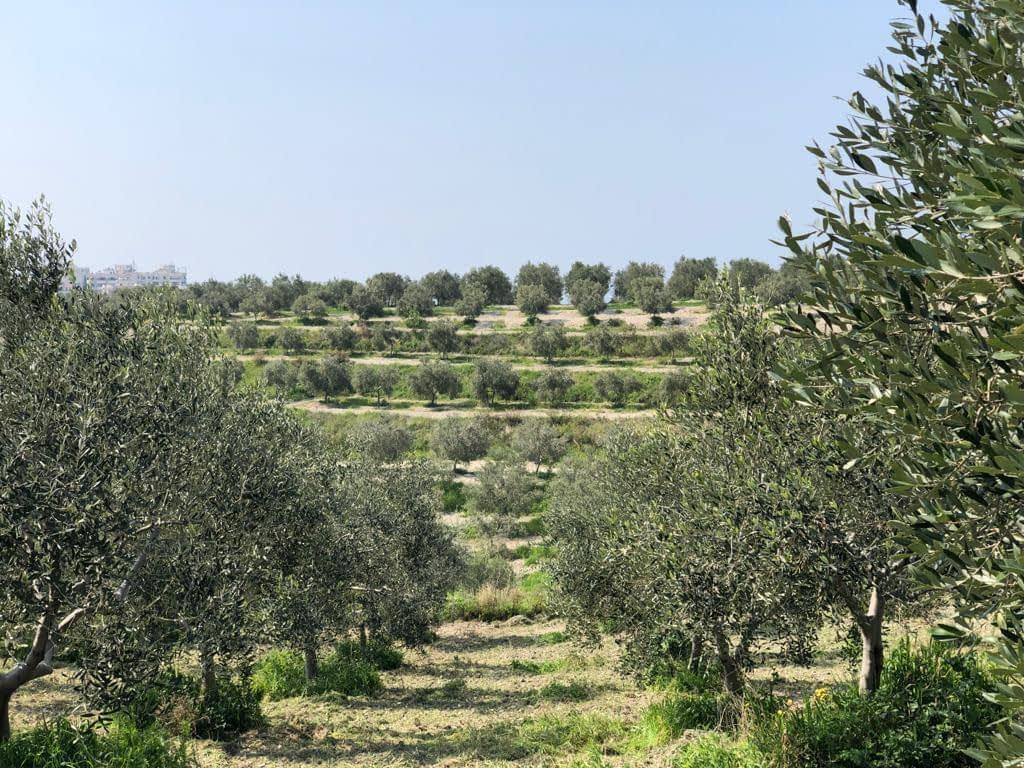 After a 15-year civil war, war with neigh­bor­ing Israel and eco­nomic dis­rup­tion, the tra­di­tional aware­ness about olive oil's health ben­e­fits and the knowl­edge about olive farm­ing were par­tially for­got­ten.
"We had to learn it again, thanks to sci­ence, re-learn­ing how good olive oil is for our health," Mushantaf said. ​"At the same time, we also learned the best prac­tices in the groves and how to trans­form olives and pro­duce high-qual­ity extra vir­gin olive oil again. Today, we fol­low a sci­en­tific-based approach to achieve the best qual­ity."
"We now have our own mill, based on Italian tech­nol­ogy, so we can con­fig­ure and set up the whole trans­for­ma­tion process how we pre­fer," he added. ​"It is a new gen­er­a­tion two-phase olive oil mill which requires only min­i­mum amounts of water to oper­ate and can guar­an­tee excel­lence."
Besides hand-pick­ing the olives to reduce poten­tial impacts on the fruits, only the best fruits are sent to the mill. Before being trans­formed, their tem­per­a­ture is low­ered by refrig­er­a­tion. ​"We aim to pre­serve the high­est qual­ity of fla­vors and healthy con­tents," Mushantaf said.
The cur­rent sea­son is not look­ing to be as good as pre­vi­ous ones.
"Through these years, we had good sea­sons, aver­age sea­sons, but this sea­son is not very good," he said. ​"Part of the rea­son is that dur­ing win­ter, we had warm weather and a big infes­ta­tion of insects."
"It will be chal­leng­ing in terms of quan­tity, as we dis­card whichever fruits are unhealthy," he added. ​"We will still make excel­lent olive oils, but we know we will lose a lot of quan­tity."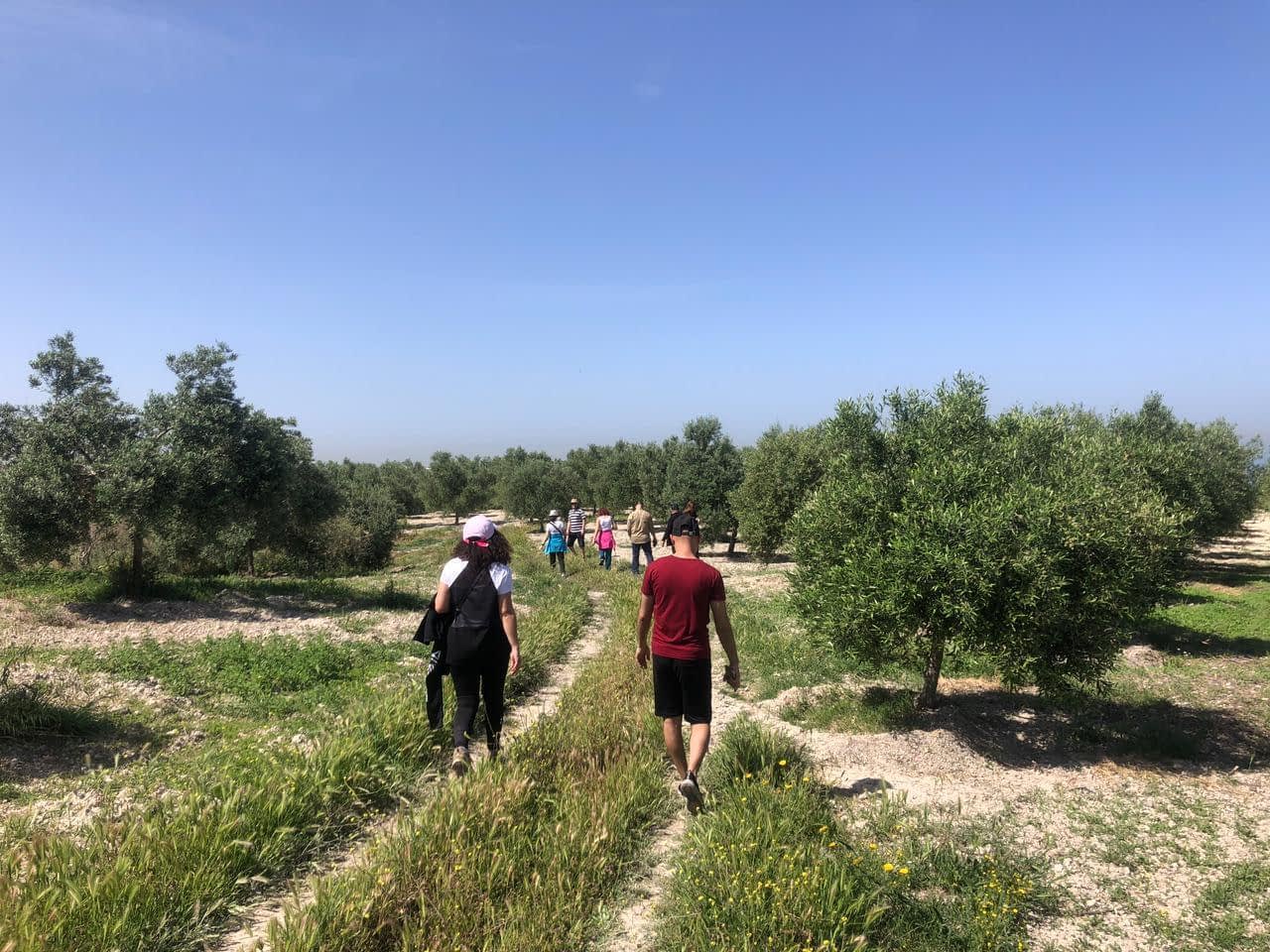 The com­pany adopted envi­ron­men­tally friendly prac­tices and a green approach to its olive farm­ing. ​"This means that you will find not only our olive trees but a lot of veg­e­ta­tion," Mushantaf said.
Since the start, the com­pany has involved the local com­mu­nity. ​"Today, we have a beau­ti­ful green space shared with the com­mu­nity," Mushantaf said. ​"People come here to walk in nature, do sports, meet."
"We have stu­dents help­ing us har­vest every year," he added. ​"We bring them to the mill to learn. We also have hik­ing pro­grams, roses which can be picked and other prod­ucts and activ­i­ties."
"Everybody now sees Bustan El Zeitoun as a par­adise," Mushantaf con­cluded. ​"As the near­est big city spreads fur­ther, the olives and their sur­round­ings are seen as a unique nature oppor­tu­nity."
---