When Kevin O'Connor was grow­ing up in Eldorado Hills, California he would set up a pre­tend kitchen in his bed­room to treat his par­ents to a care­fully crafted meal, ​"just so I can share a pas­sion, share some­thing I love and share some­thing that can trans­form peo­ple and just bring hap­pi­ness to the table."

We can set the tone for the next gen­er­a­tion that will be enjoy­ing this prod­uct, that will be learn­ing more about it than we ever knew.
His first job as a teenager was in a wine bar where he con­vinced the owner to let him help out in the kitchen. At school he wore his exhaus­tion from cook­ing all night ​"like a badge of honor," he recently told Olive Oil Times pub­lisher Curtis Cord for the On Olive Oil pod­cast.

---
---
From there he would rise to become a well-known chef in the state's cap­i­tal city, land­ing an exec­u­tive chef spot at an acclaimed restau­rant, Blackbird at just 23 years of age.
"Those restau­rants are just very, very cut­throat, and I've kind of built my career on fol­low­ing what would make me hap­pi­est," O'Connor said. ​"It's sim­i­lar to high fash­ion. But, you know, at some point you're going to want to come home and wear sweat­pants."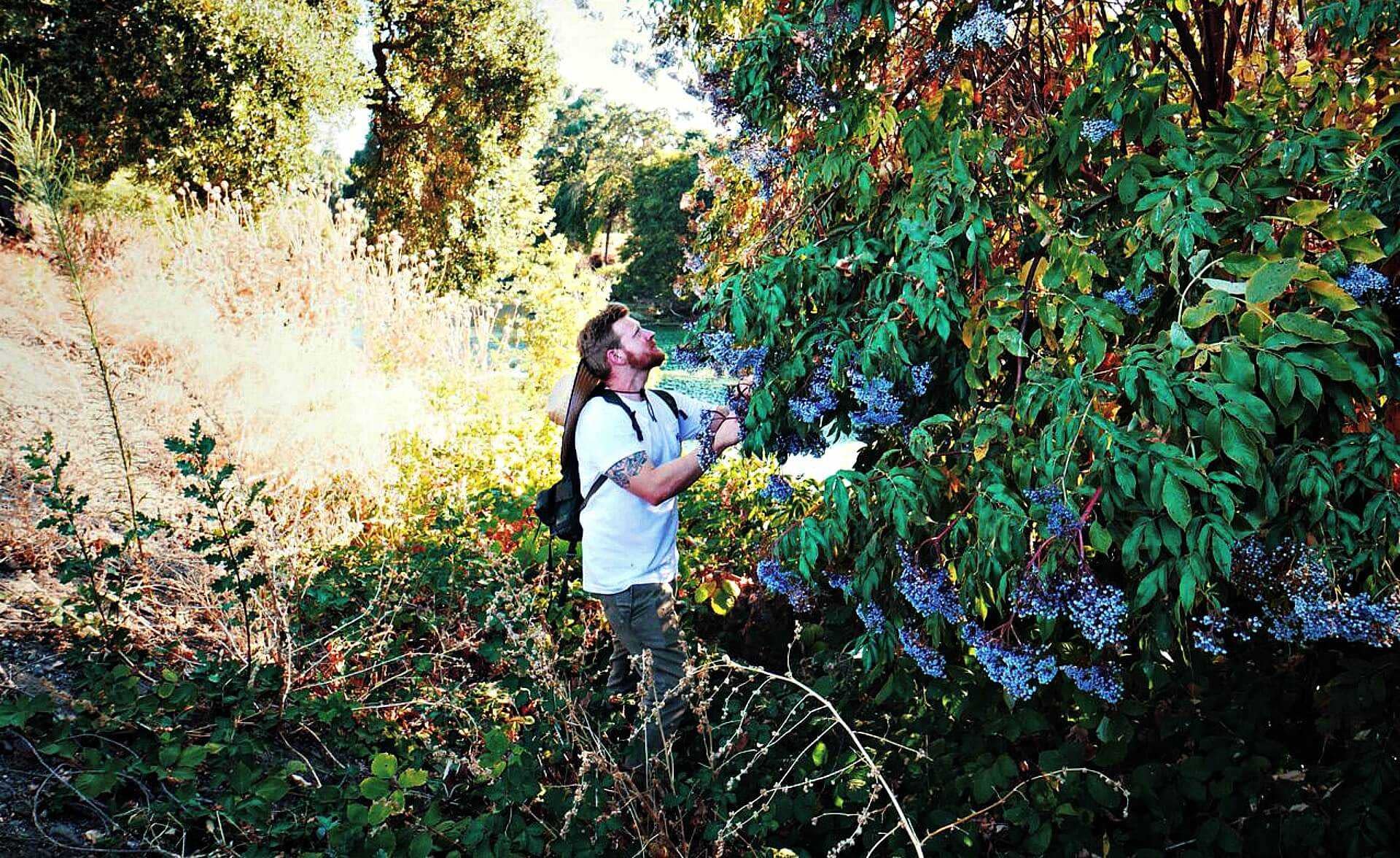 Eventually the fine-din­ing grind led him to escape to the coun­try­side in Montana where he learned the finer skills of for­ag­ing: ​"There are cer­tain ways of iden­ti­fy­ing things like mush­rooms. For instance, you can do what they call a spore print. You'll take off the stem and lay the cap on a piece of paper, and each mush­room has a unique spore print, almost like a thumbprint."
He returned to a slew of high-end Bay Area gigs, includ­ing one for a Cobram Estate event. ​"Did this lunch, hit it out of the park, had an amaz­ing time. They were real keen to con­tinue work­ing together. We weren't really sure in which way. It's not like Cobram Estate had this open­ing for ​'Chef at Large' and put it up on LinkedIn or some­thing like that," he said.
"Kicking back some beers, we had been doing that for a few hours, so you can imag­ine where we're at. Just going off, ​'Man, wouldn't it be cool if we could do this?' and, ​'Wouldn't it be cool if we could do that?' "
Now, the 27-year-old is the Chef at Large for Cobram Estate, the renowned olive oil pro­ducer from Australia that recently set up shop in nearby Woodland, California.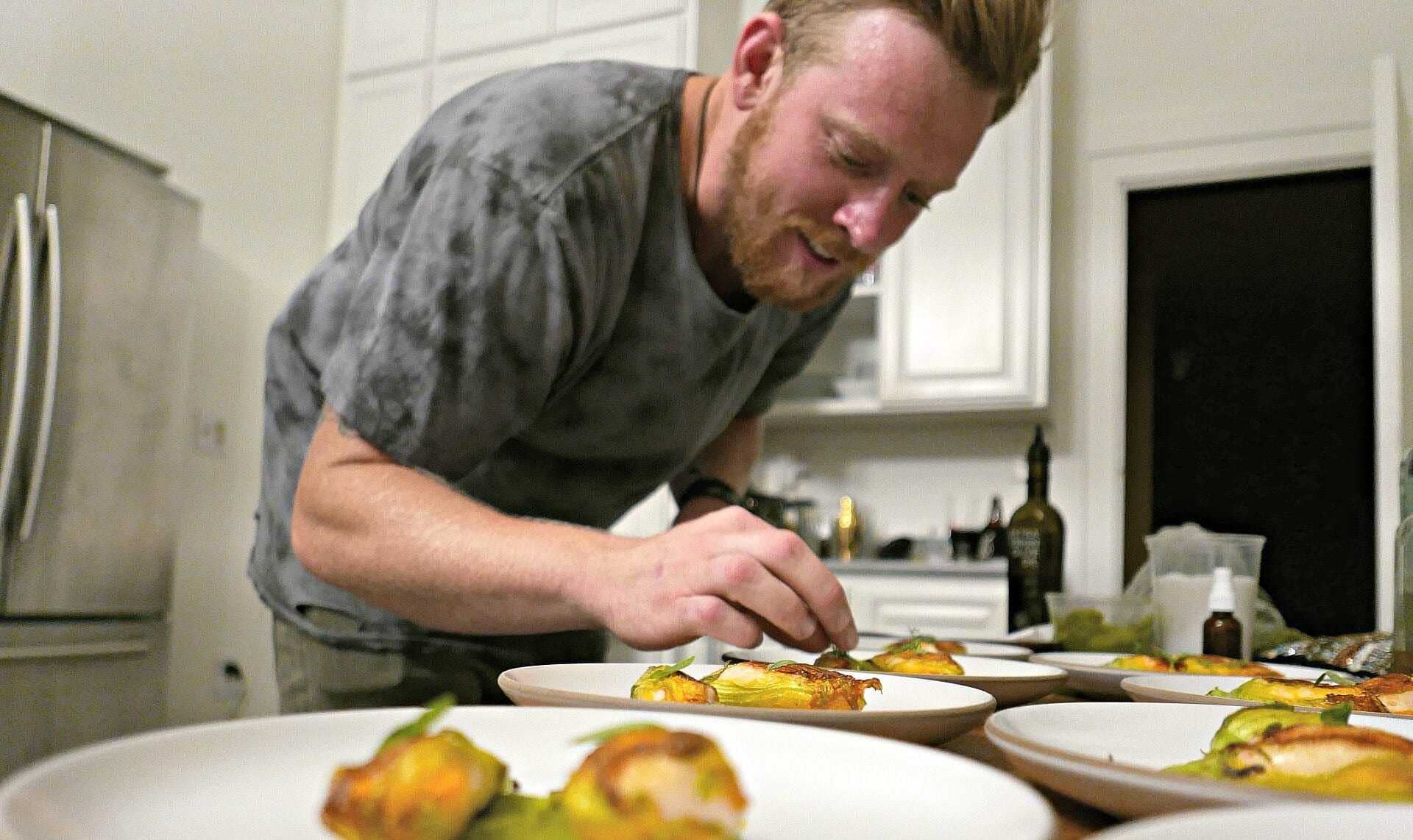 "It's opened up a whole new world for me. It's been amaz­ing. I really thought that it was just another ingre­di­ent, but now it's become the star of the show in all my cook­ing. I'm just enam­ored with olive oil, and its his­tory, and its cul­ture, and culi­nary uses have just … it's made my cook­ing so much bet­ter."
"You don't think of some­thing so ancient as olive oil still being so undis­cov­ered, you know? I'm just so excited to really plant my roots here, and help edu­cate peo­ple, and just con­tinue cook­ing with these awe­some, awe­some oils."
O'Connor has spent the last few months learn­ing all he can about olive oil in Australia and California, where he has been cook­ing for press events and har­vest tours, and he wants no less than to help estab­lish what he sees as the nascent California olive oil cul­ture.
"You know, in Greece, and Italy and Spain, there's such a rich olive oil cul­ture, and what's so excit­ing about being here in California is we can help build that cul­ture. We can be a part of it. We can set the tone for the next gen­er­a­tion that will be enjoy­ing this prod­uct, that will be learn­ing more about it than we ever knew, that will be reap­ing the health ben­e­fits for a longer life than we'll be able to live. So to kind of set the tone for this olive oil cul­ture in California is my next main goal."

---