As part of a host of sweep­ing reg­u­la­tions put forth by the EU's Commissioner for Agriculture in 2013, serv­ing olive oil in open, refill­able cruets and con­tain­ers on restau­rant tables was to be banned. The mea­sure was rep­re­sen­ta­tive of a series of new and over­ar­ch­ing pro­to­cols and pro­ce­dures designed to be adopted by the entirety of the European Union.
Not all coun­tries were on board and some have been bristling against being told by EU's gov­ern­ing body how to run their busi­nesses in what they still con­sider to be sov­er­eign ter­ri­tory. The push-back on this topic rep­re­sented a micro­cosm of some of the issues that under­lie Great Britain's upcom­ing ​"Brexit" vote. Tomorrow, the United Kingdom will vote on whether or not to exit the 28-nation Union alto­gether.
Was the olive oil decree the last straw?
In May, 2013, Julie Butler reported in Olive Oil Times that coun­tries who favored the new rules for serv­ing olive oil included, not sur­pris­ingly, the ter­ri­to­ries where much of the world's high­est qual­ity olive oils are pro­duced — Italy, Spain, France and Greece, among them. Voting against the move were nine coun­tries, while the UK abstained.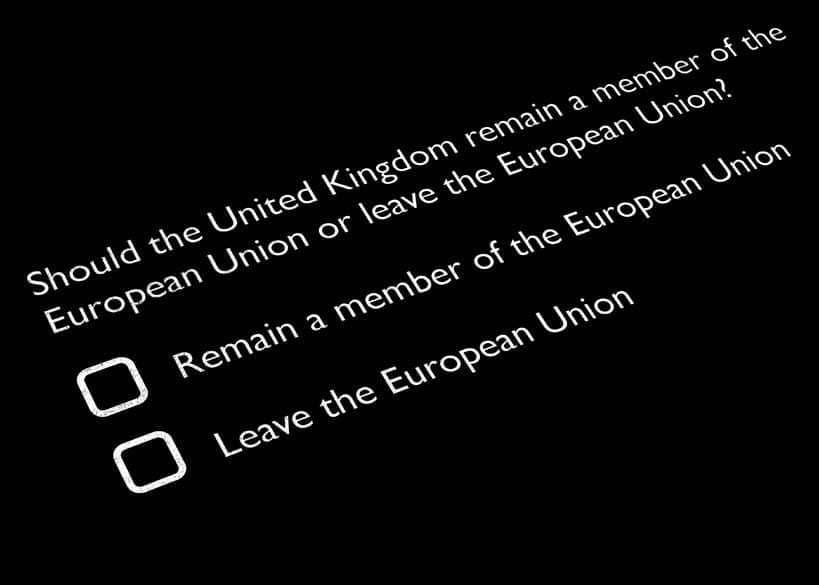 But in a post on ABC News, the AP's Raf Casert pointed directly to the olive oil con­tro­versy as an exam­ple of the under­ly­ing resent­ment that may be fuel­ing the ​"British Euroskeptics who have railed for years against what they see as the EU's exces­sive intru­sion into daily life with a long list of petty rules." Here was a case in point of ​"over­reach that promised to irri­tate every­one who loves to dip crusty bread into oil," he said.
The rule required food-serv­ing busi­nesses through­out the EU to use only care­fully pack­aged and labeled olive oils in non-reusable con­tain­ers, their ori­gin and make-up clearly marked. The goal of the mea­sure was to set stan­dards for a cat­e­gory fraught with coun­ter­feits and con­tro­versy. They were designed, as noted in Butler's arti­cle, to ​"bet­ter pro­tect and inform con­sumers while ensur­ing the qual­ity and authen­tic­ity of olive oils," and to stop the prac­tice of serv­ing patrons prod­ucts which are adul­ter­ated and cut with cheaper oils.
The plan, how­ever, found lit­tle sup­port among British cit­i­zens, prompt­ing scores of com­plaints, and in the end, was never actu­ally put in place. Casert spoke with Steven Blockmans, an ana­lyst with the Center for European Policy Studies, who noted: ​"The plan to ban open olive oil dis­pensers came after many in Britain were already used to mock­ing per­ceived EU dik­tats. It may well be the prover­bial straw that broke the camel's back," Blockman said.
Whether as a result of the olive oil con­tro­versy itself, or the real pos­si­bil­ity of the coun­try exit­ing the EU, the EU gov­ern­ing body in Brussels appears to be lis­ten­ing to the Brits, promis­ing to focus on broader mat­ters, being ​"big on big things and small on small things," and cut­ting red tape for par­tic­i­pat­ing coun­tries. Though this may appease the British vot­ing pub­lic to some degree, the trans­la­tion for them as con­sumers means it's likely they'll con­tinue to be dip­ping their bread in what they think is EVOO, when in fact they're sop­ping up a hybrid of cheaper, less health­ful oils.

---