"I grew up in Rome and spent the sum­mers of my child­hood in a beau­ti­ful town in Umbria, where my mother Maria used to take me to enjoy the fresh coun­try air," said Paola Aranci, the exec­u­tive chef of Gracie Mansion — the offi­cial res­i­dence of the Mayor of New York City. ​"In a house sur­rounded by olive groves and vines, my grand­mother showed me how to cook."

It is not just a mat­ter of eat­ing. It is also about feel­ing good, and extra vir­gin olive oil embod­ies the essence of my idea of food.
"We climbed those rough lad­ders, picked the olives with rakes," she recalled of the olive har­vest with the fam­ily. ​"Olive oil was among the first ingre­di­ents I came in con­tact with, and it was nat­ural for me to appre­ci­ate this valu­able ele­ment at the base of the Mediterranean diet, which I mainly use raw," she told us. ​"It is essen­tial in my cui­sine and there­fore it has become a very wel­come guest at Gracie Mansion, also for its many ben­e­fits – in addi­tion to enhanc­ing fla­vors of food, it has the extra­or­di­nary prop­erty of being tasty, suit­able for a healthy and bal­anced diet."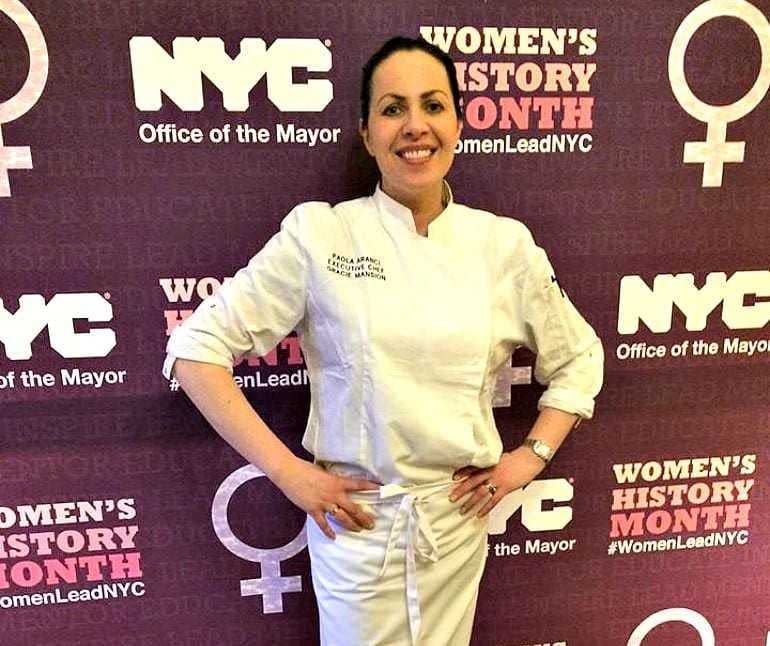 Before New York, com­pe­tence and pas­sion took the forty-year-old qual­i­fied chef around the world. Following a train­ing path which included the culi­nary school of Fiuggi and classes at the University of Madrid, she flanked great cooks and pas­try chefs. She worked hard every sum­mer, cook­ing at restau­rants and hotels, and she was the exec­u­tive chef of an Italian major league soc­cer team, cater­ing events and man­ag­ing the play­ers' diets. Then she moved to the United States where she worked as a pri­vate chef and con­sul­tant in California.
Thanks to her exper­tise in the field, Aranci was cho­sen to serve in a kitchen of great insti­tu­tional and his­tor­i­cal value at Gracie Mansion. And we had the intu­ition that she was selected not only for her famil­iar­ity with Italian cui­sine but also for her style of cook­ing. Her best dishes are often referred to as ​'sim­ply sophis­ti­cated,' and liq­uid gold is a key ele­ment.
"It is not just a mat­ter of eat­ing. It is also about feel­ing good, and extra vir­gin olive oil embod­ies the essence of my idea of food, intended as nutri­tion and plea­sure," Aranci remarked. This is also what makes you appre­ci­ate her way of com­bin­ing foods, which is nat­ural and ele­gant.
"I love when my guests feel the authen­tic taste of the var­i­ous ingre­di­ents, and extra vir­gin olive oil has the abil­ity to enhance the indi­vid­ual fla­vors," she con­sid­ered. Thanks to its capac­ity to make dough light and soft, she often uses it with whole wheat flour to pre­pare healthy and tasty focac­cia bread.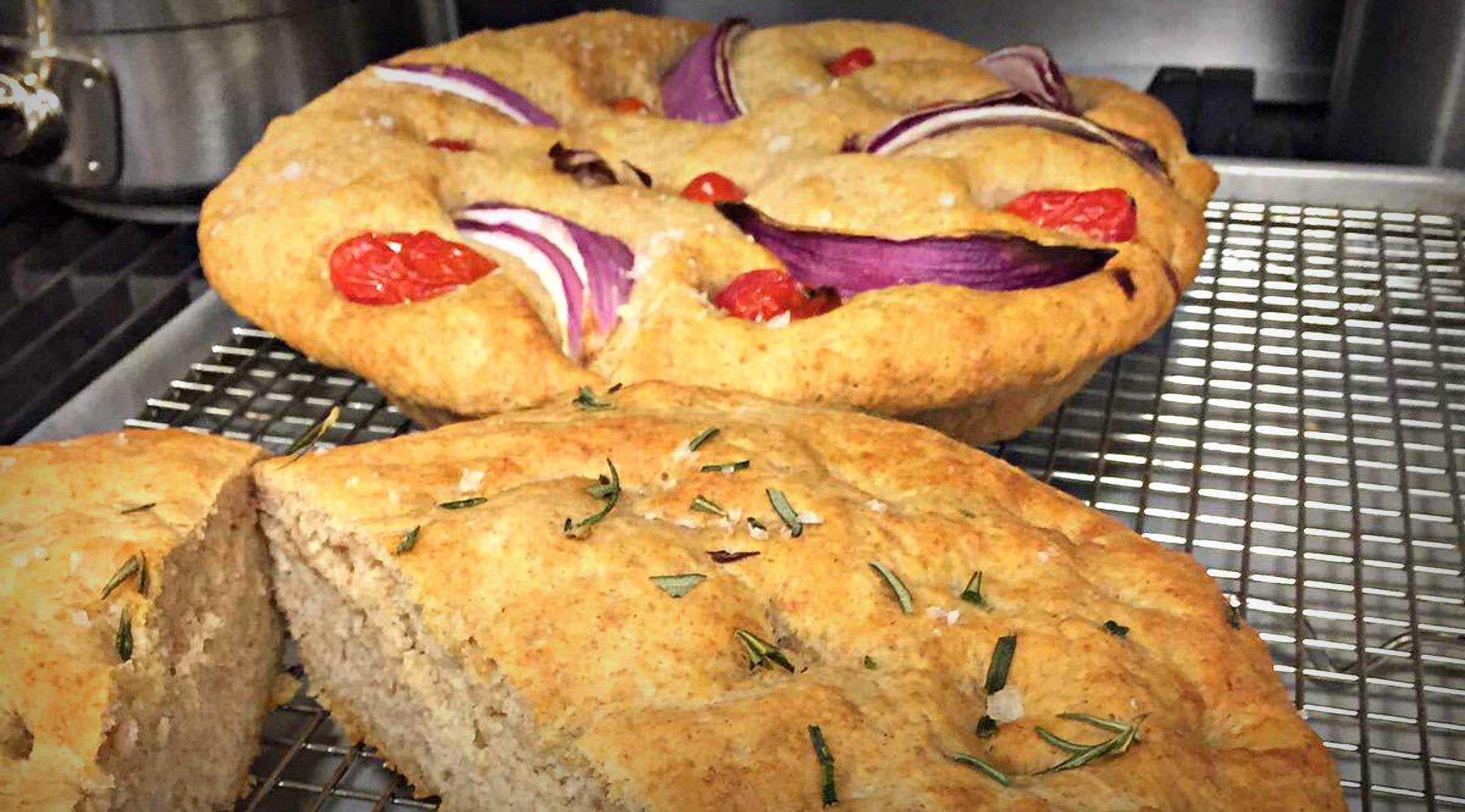 "Italian and Mexican cuisines are my spe­cial­ties, but I like to exper­i­ment the styles and ingre­di­ents of Mediterranean coasts that I dis­cov­ered dur­ing a beau­ti­ful work­ing expe­ri­ence in Greece," the chef pointed out.
Liquid gold is also the undis­puted pro­tag­o­nist in the dishes she pre­pares for her six-year-old son, Sergio.
"He loves spaghetti or orec­chi­ette pre­pared with Parmesan cheese and the extra vir­gin olive oil which my uncle Fernando Neri and my aunt Gabriella Marinari pro­duce in the fam­ily olive grove of Parrano, in Umbria, under organic man­age­ment," she revealed. ​"I am so glad to impart to my son this taste and qual­ity aware­ness."

---