The Sénia region, halfway between Barcelona and Valencia, is known as the land of mil­lenary olive trees in Spain.
In this stretch of ter­ri­tory of no more than 50km, just a few dozens of km inland from cen­tral Spain's Mediterranean coast, there are over 4,900 olive trees believed to be over 1,000 years old.
The Taula del Sénia, a local insti­tu­tion cov­er­ing 27 munic­i­pal­i­ties within the Catalonia, Valencia and Aragon regions, started an offi­cial cen­sus of these ancient trees back in 2009. But this is an ongo­ing task, as many of them have long been aban­doned.
"I would say with cer­tainty that this is the ter­ri­tory with the largest con­cen­tra­tion of mil­lenary olive trees. We can find mil­lenary olive trees all around the Mediterranean: in Italy, Greece, in the Southern Mediterranean and in other regions of Spain. But we usu­ally find iso­lated trees, often very mon­u­men­tal and beau­ti­ful. What we find here is some­thing unique," Teresa Adell, man­ager of the Taula del Sénia, told Olive Oil Times.

---
---
Most of the mil­lenary olive trees in this area lie along the old Via Augusta, a Roman way that linked Cadis, in the South of the Iberian Peninsula, with the cap­i­tal of the empire. The rel­a­tive under­de­vel­op­ment of the Sénia ter­ri­tory until recent times has been one of the main rea­sons for their preser­va­tion.
In order to be reg­is­tered as a mil­lenary olive tree, the diam­e­ter of the trunk has to be over 3.5m at a height of 1.3m. A major­ity of the spec­i­mens belong to a local vari­ety of olive trees known as ​"Farga"
The Polytechnic University of Madrid dated two of these trees with a laser mea­sur­ing tech­nique. According to that study, one of them, known as ​"la Farga de l'Arión", was planted in the times of the Roman emperor Constantine I, more than 1,700 years ago.
The other, known as ​"la Farga del Pou del Mas," dates back to the first half of the 9th cen­tury, when Islamic Iberia was ruled by the emir Abd ar-Rahman II.
The cen­sus has been a key tool to cre­ate aware­ness of the cul­tural and eco­nomic value of these pieces of her­itage that had been ignored, if not neglected, for years.
"Millenary olive trees were for­got­ten until recent years. Farmers in the area had the opin­ion that they were dif­fi­cult to cul­ti­vate and that it took longer to har­vest them. We saw those trees every day, but we did not pay a great deal of atten­tion to them," Adell said.
"Our project, Millenary Olive Trees of the Sénia, has changed things a lot. Opinions have dra­mat­i­cally changed. Now these olive trees are loved by locals as their own her­itage," she added.
Millenary olive trees have often been bought and sold as orna­men­tal plants for gar­dens. Although this traf­fic was for­bid­den in Valencia in 2006, it is still legal in Catalonia.
However, the per­cep­tion of this trade has largely changed in the area.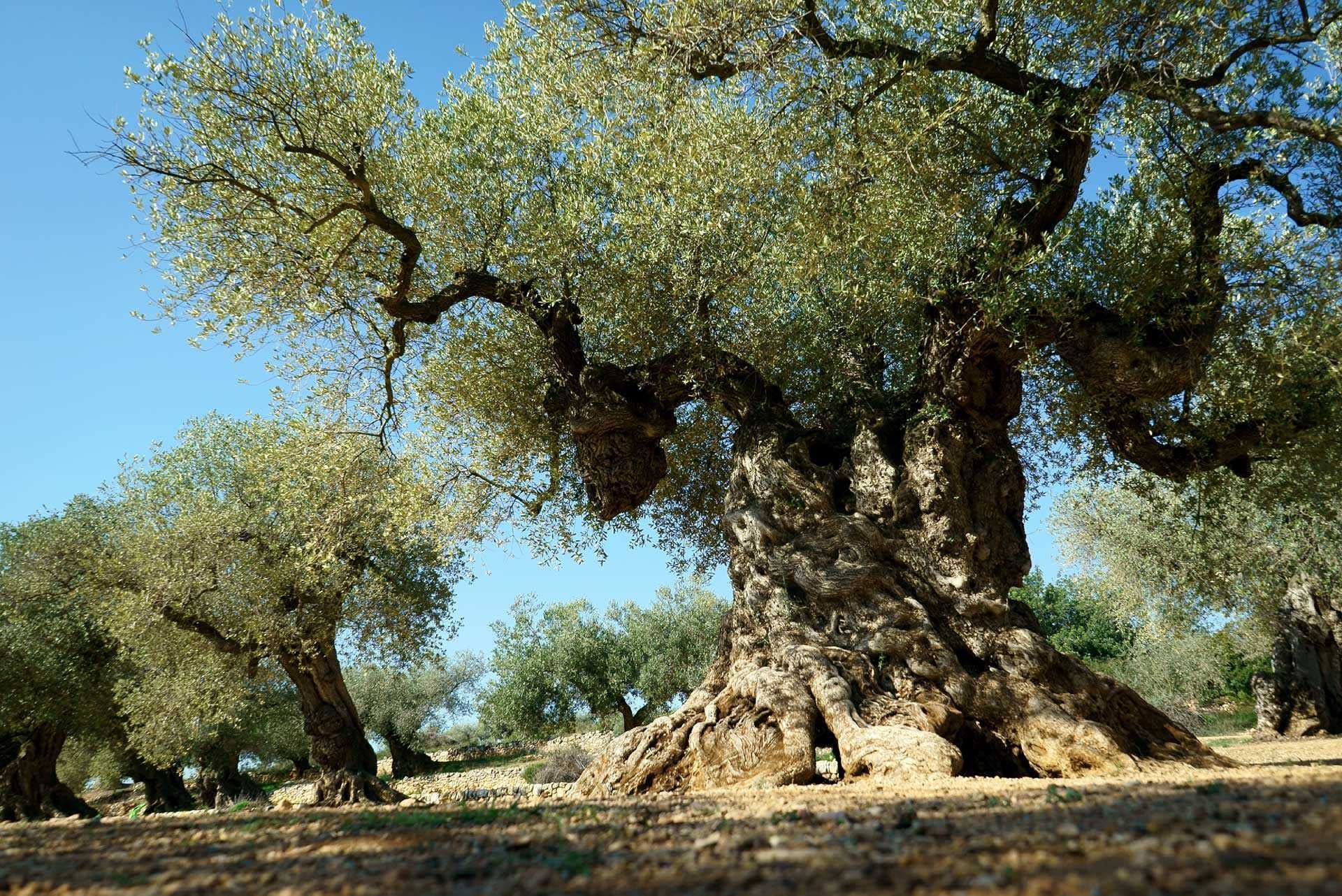 "Our project started because we were wor­ried to see the­ses olive trees uprooted to be sold. We saw that as a threat as we felt that our her­itage was being stolen. Now that trade and pil­lag­ing have been very much slowed down. Now it's a mat­ter of shame as it is not accepted," Adell said.
In 2016, the trade of mil­lenary olive trees has been the sub­ject the Spanish film ​"El Olivo" (The olive tree, 2016), by Iciar Bollaín, which depicts the fight of a fam­ily to recover a spec­i­men that had been brought to Germany.
But, apart from the acknowl­edg­ment of their cul­tural value among farm­ers in the area, the growth in the prof­itabil­ity of the oil pro­duced from mil­lenary olive trees has also helped in their preser­va­tion.
At the moment, there are eight local pro­duc­ers labeled with the ​"mil­lenary olive trees' oil" brand.
Amador Peset, a young man from the vil­lage of Traiguera, started recov­er­ing mil­lenary olive trees and bring­ing them back to pro­duc­tion four years ago, after los­ing his job as a car­pen­ter dur­ing the finan­cial cri­sis in Spain.
"At first, peo­ple saw me as if I were crazy. It is not nor­mal that a young man starts clean­ing and remov­ing weeds from trees that were aban­doned. But, when they see there is a way out, that it can have a solu­tion and this oil can be sold, they see you in a dif­fer­ent way," Peset told Olive Oil Times.
The mil­lenary olive trees project has two open-air muse­ums in areas with a spe­cial den­sity of mil­lenary olive trees in the vil­lages of Ulldecona and La Jana, and also involves local restau­rants using Farga oil on their tra­di­tional dishes.

---