Monday May 16th will see the start of the 16th Montoro Olive Tree Trade Fair in Córdoba. The event is seen as an oppor­tu­nity for those in the olive and olive oil busi­ness to show case new tech­nolo­gies, sci­en­tific inno­va­tions, olive oil cul­ture , con­sumer trends and mar­ket­ing.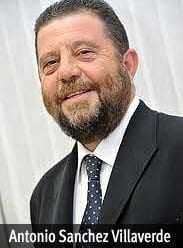 The event, cater­ing solely for pro­fes­sion­als in the indus­try, boasts a range of activ­i­ties includ­ing tast­ings, panel dis­cus­sions, pre­sen­ta­tions and the oppor­tu­nity to share infor­ma­tion between sec­tors and estab­lish plans and projects for the future. There are also a range of com­pe­ti­tions includ­ing the Competition for Innovation and Technology and the International Quality Competition for Extra Virgin Olive Oil.
This year will be the 25th anniver­sary of the Olive Tree Trade Fair, which was orig­i­nally known as the Olive Tree Festival. The ini­tia­tive was begun by the Club of Cultural Recreation Lligora, and has grown steadily in impor­tance each year on both a national and inter­na­tional scale. President of the fair and mayor of Montoro, Antonio Sanchez Villaverde, com­mented that the pre­vi­ous year had been a great suc­cess, despite con­cerns that the effect of the eco­nomic sit­u­a­tion would be seen. He also remarked that is was hoped that this year's fair would be at least as suc­cess­ful. The 2011 fair saw a total of 156 exhibits from 127 com­pa­nies, includ­ing 50 from Cordoba.
Sanchez Villaverde also sug­gested that the chal­lenge for the upcom­ing fair would be to expand exports of not only olive oil, but also pro­cess­ing machin­ery, and par­tic­u­larly the role Spanish com­pa­nies play in these fields. Another aspect in focus at this year's fair will be olive oil appre­ci­a­tion and demand, includ­ing the struc­ture of a sec­tor which sees an addi­tional 15 mil­lion con­sumers incor­po­rat­ing olive oil into their diets annu­ally.
The fair alter­nates annu­ally with Expoliva in Jaén and will run from the 16th to the 19th of May in the Community Heritage Olivarero facil­i­ties.
---