Thousands of olive grow­ers in north­ern Algeria are involved in a major project to develop a mod­ern and sus­tain­able olive oil pro­duc­tion chain based on inter­na­tional stan­dards.
About 130,000 hectares of olive groves are involved in the Program for the Support of Agriculture (PASA), a fig­ure which is expected to increase.
The pro­gram, which is being imple­mented by the Algerian gov­ern­ment and has received fund­ing from the European Union and French and German pub­lic enti­ties, focuses on water man­age­ment and lim­it­ing the envi­ron­men­tal impact of olive farm­ing.
See Also:
Producers in Algeria Anticipate Worst Harvest in 30 Years
While a sec­ond PASA branch sup­ports date and veg­etable farm­ing in south­ern Algeria, the pro­jec­t's impact on the olive sec­tor mainly focuses on the three north­ern wilayas (provinces) of the Soummam val­ley: Béjaïa, Bouïra and Tizi Ouzou.
"The olive tree is com­mon in Algeria, of course," Paul Lompech, head of com­mu­ni­ca­tion for the pro­gram, told Olive Oil Times. ​"One of the rea­sons PASA focused its effort in the Soummam val­ley relates to the ubiq­ui­tous pres­ence of the olive tree in the area. Almost every fam­ily here owns at least some olive trees, olive groves which are their her­itage."
"The olive har­vest is a tra­di­tional fam­ily cel­e­bra­tion that brings home many peo­ple who live else­where dur­ing the rest of the year," he added. ​"Beyond the eco­nomic aspects, olives rep­re­sent a large por­tion of the local cul­ture in Kabylia [a his­tor­i­cal and cul­tural region located in Béjaïa and Tizi Ouzou]."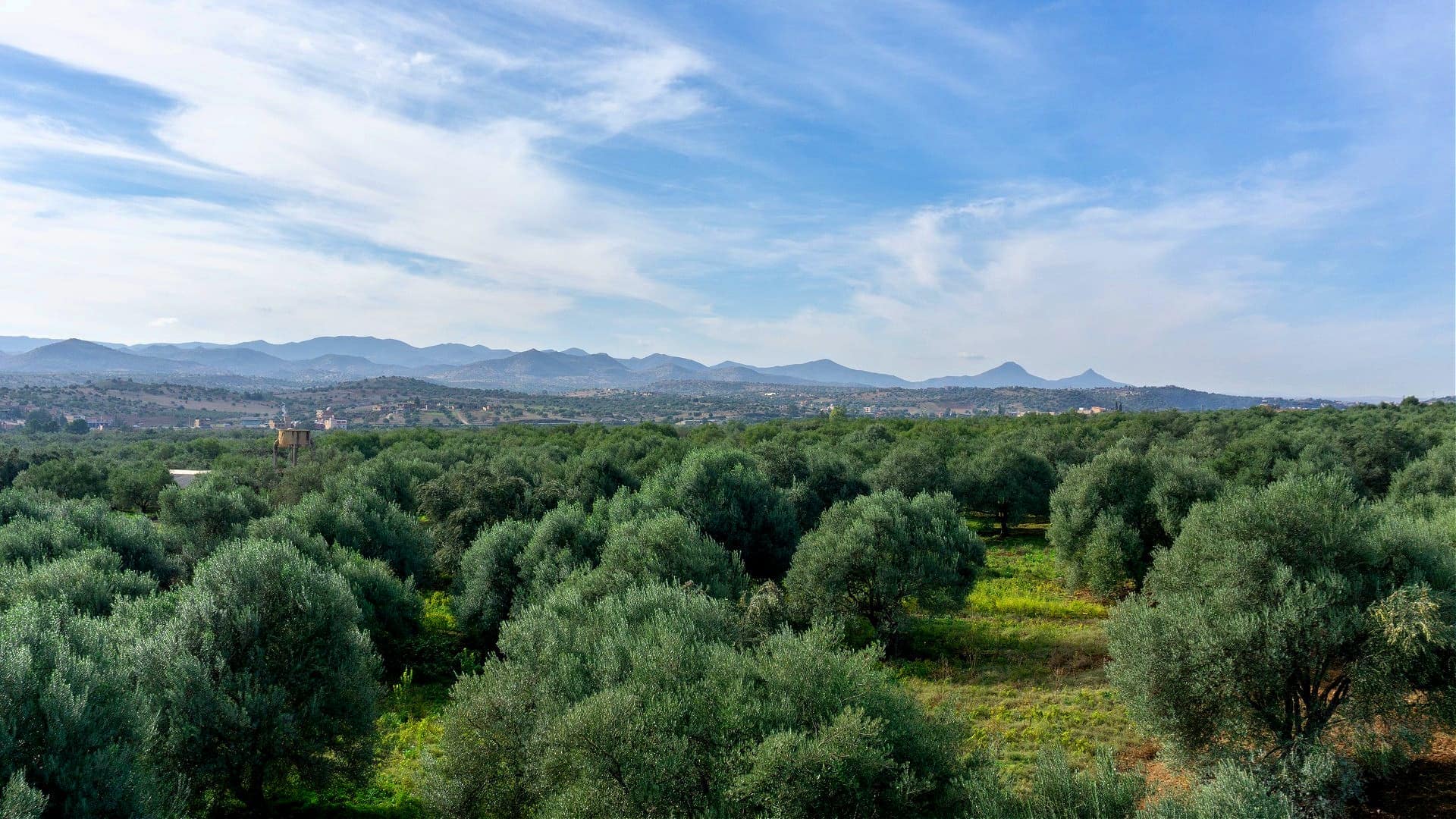 "On top of that, 60 per­cent of the Algerian olive trees are to be found there, and 70 per­cent of the olive oil pro­duc­tion comes from those wilayas," Lompech con­tin­ued.
The project will teach farm­ers how to mon­i­tor the health of their trees, prun­ing tech­niques and olive har­vest and milling best prac­tices.
PASA also aims to develop irri­ga­tion and water resources; pro­mote gen­der equal­ity; invest in olive chain eco­nom­ics, such as bot­tling and qual­ity analy­sis; and adopt a regional qual­ity stan­dard for nurs­eries and lab­o­ra­to­ries.
"Most peo­ple in the region would not know much about the inter­na­tional qual­ity stan­dards or olive oil grades," Lompech said. ​"One of the rea­sons is that they never had the means to ana­lyze their olive oil. On top of that, some basic knowl­edge is often miss­ing."
"For exam­ple, har­vested olives may sit in the groves for one, two or even three weeks before trans­for­ma­tion," he added. ​"That means that the result­ing olive oil will be very poor in terms of qual­ity."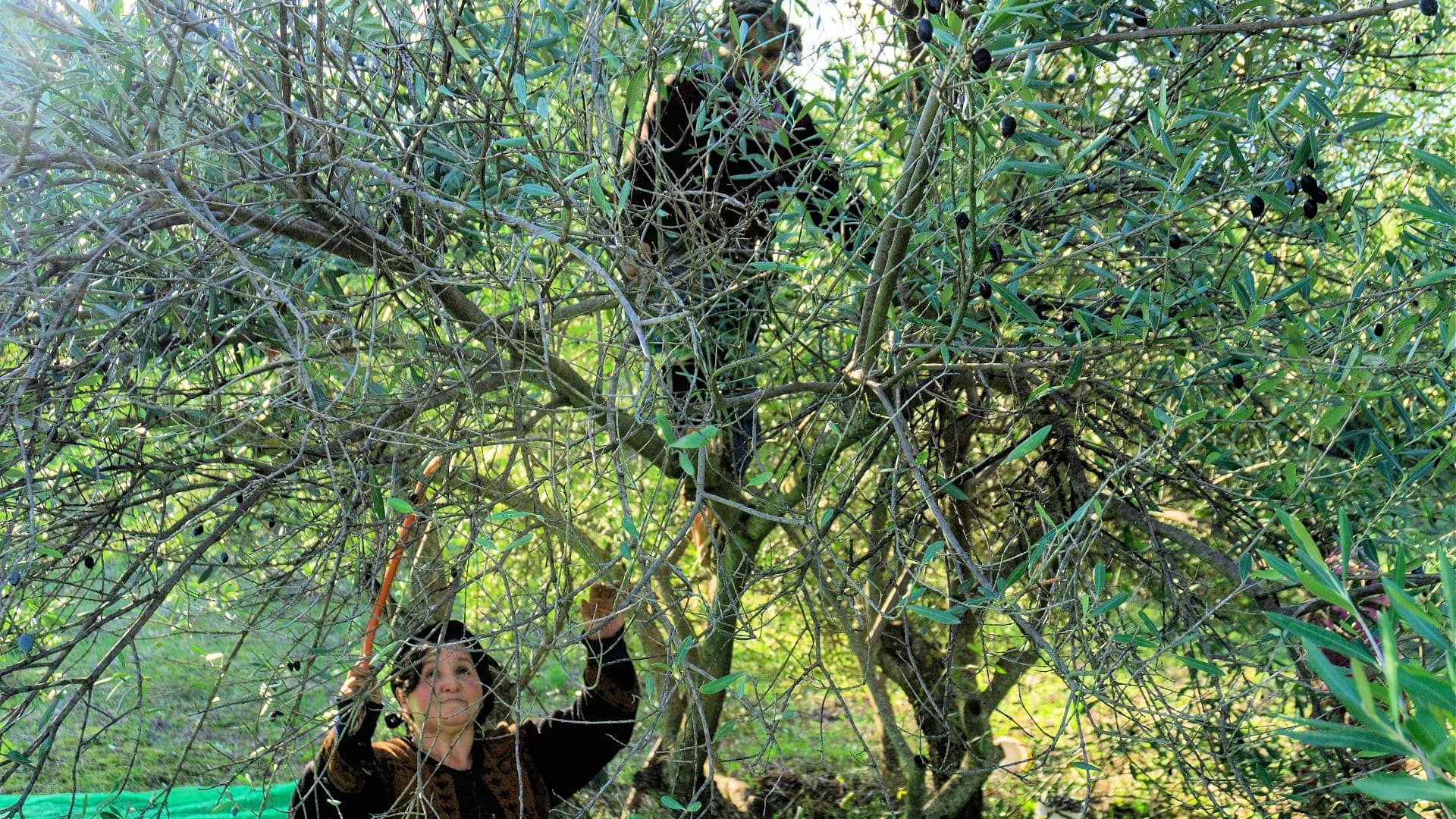 The pro­gram aims to develop a new approach to olive oil pro­duc­tion based on com­mon qual­ity and envi­ron­men­tal stan­dards, com­ple­ment­ing effec­tive local farm­ing prac­tices.
"We already have dozens of locally-trained agents who spread the knowl­edge in the three ini­tial wilayas and neigh­bor­ing ones," Lompech said. ​"The goal is to train about 50,000 pro­duc­ers, not only pro­fes­sional ones but also fam­ily olive oil pro­duc­ers."
Given the oro­graphic nature of the moun­tain­ous val­ley and the long-stand­ing tra­di­tion of fam­i­lies pro­duc­ing olive oil solely for their own use, olive farms tend to be very small and scat­tered across the land­scape.
"A 100-hectare olive grove is about the largest one could find in the area," Lompech said. Therefore, another of the pro­jec­t's goals is to develop new asso­ci­a­tions among small grow­ers.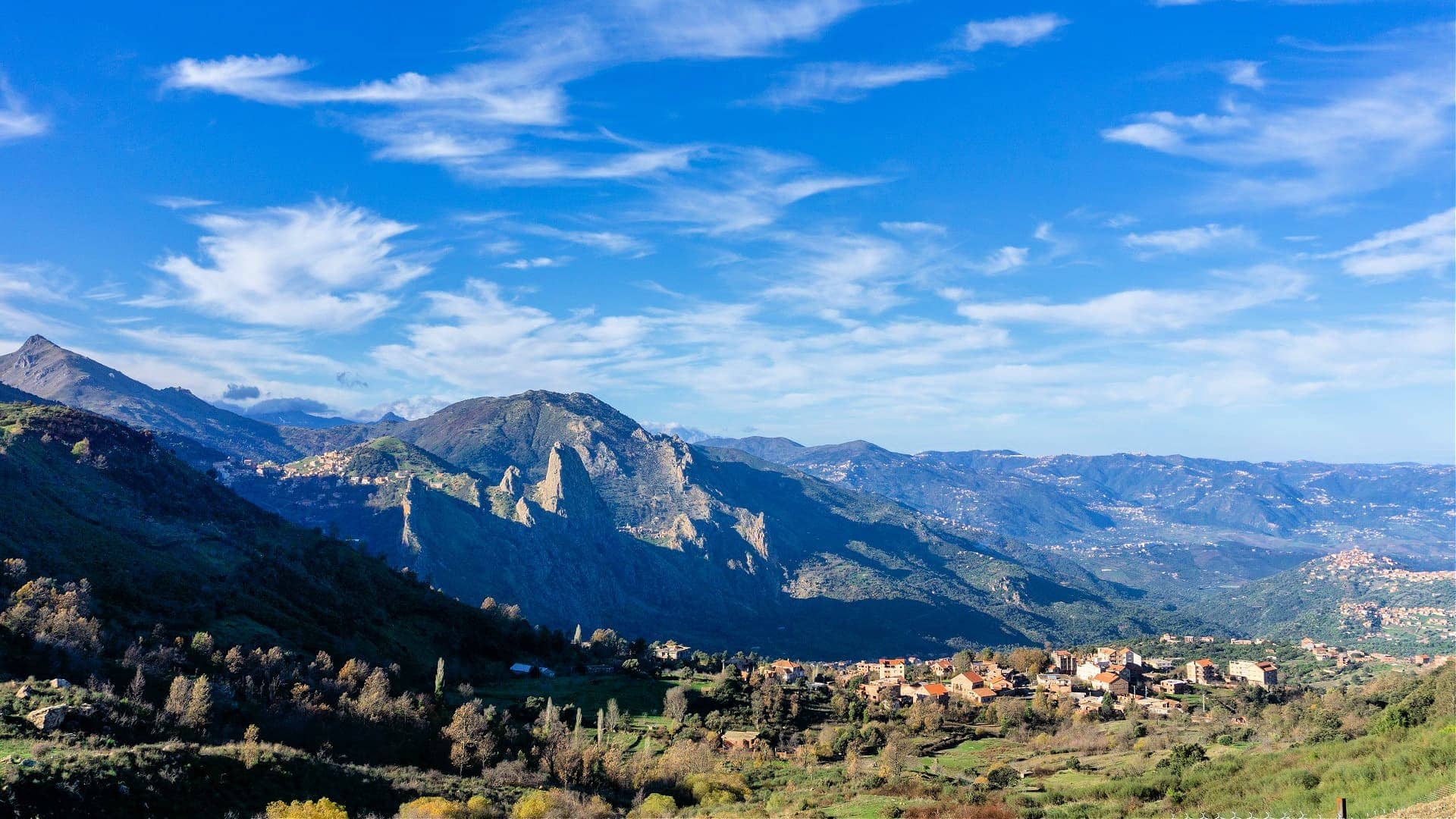 "We are talk­ing about coop­er­a­tives, for instance, com­mon enti­ties which can help their com­mu­nity to cope with the biggest chal­lenges and boost local devel­op­ment," Lompech said.
Almost three mil­lion peo­ple live in the three wilayas. About 3,000 of them have been able to trans­form olive grow­ing into an eco­nom­i­cally viable enter­prise, but the new project has still piqued the inter­est of many in the region.
"They are very inter­ested in know­ing more about olive oil qual­ity, in learn­ing new tech­niques for a sus­tain­able approach to olive farm­ing," Lompech said.
"When we first arrived in the local vil­lages and talked with the peo­ple, intro­duc­ing some key con­cepts for olive farm­ing, they noticed the results, that is all many needed to start improv­ing their activ­i­ties," he added.
The grow­ing inter­est of local farm­ers in mod­ern­iz­ing their farm­ing and milling oper­a­tions has also been spurred by recent nat­ural dis­as­ters.
"The mega-blazes which hit these regions in 2020 and 2021 were a tragedy," Lompech said. However, well-man­aged olive groves may be a solu­tion to pre­vent­ing the fast spread of future wild­fires in the region.
Along with improv­ing the sec­tor's com­pet­i­tive­ness, PASA has shared its envi­ron­men­tal exper­tise since begin­ning the project in 2018.
"PASA needs olive grow­ers to be aware of the sus­tain­able aspects of such an activ­ity," Lompech said. ​"At the same time, we are work­ing to sup­port a broader under­stand­ing of cli­mate change and how it might impact their work."
Lompech hopes improved milling and har­vest­ing knowl­edge, qual­ity cer­ti­fi­ca­tions and a com­plete lab­o­ra­tory will be the legacy the project leaves behind.
"In the future, we hope for a wide-rang­ing agree­ment with the International Olive Council," he con­cluded. ​"It will take time."
---