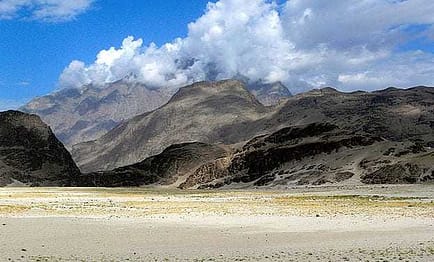 The gov­ern­ment of Pakistan has launched a project called ​"Promotion of Olive Cultivation for Economic Development and Poverty Alleviation" with tech­ni­cal and finan­cial sup­port from Italy. Project orga­niz­ers envi­sion olive plan­ta­tions spread across thou­sands of acres in the Pakistani regions of Punjab, Khyber Pakhtunkhwa, FATA and Baluchistan, which were iden­ti­fied as the most suit­able for olive cul­ti­va­tion.
The research and pro­mo­tional ground work for the project have begun under the charge of Barani Agricultural Research Institute (BARI) in Chakwal, Punjab. The direc­tor of BARI, Dr. Muhammad Tariq, briefed the Minister of Agriculture, Ahmed Ali Aulakh, about the institute's ongo­ing research activ­i­ties and efforts to pro­mote olive cul­ti­va­tion in the coun­try.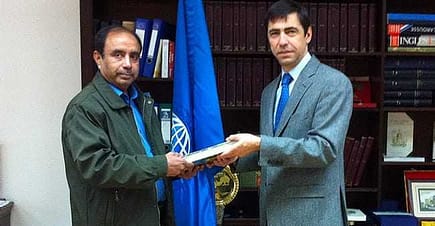 Tariq also met with International Olive Council (IOC) Executive Director Jean-Louis Barjol in Madrid recently where they agreed it would be worth­while to inform the Pakistani author­i­ties on the pos­si­bil­i­ties of Pakistan obtain­ing IOC ​"observer" sta­tus, accord­ing to the IOC web­site.
Pakistan Agricultural Research Council (PARC) will coor­di­nate and super­vise the olive cul­ti­va­tion project at a national level, in asso­ci­a­tion with the researchers from BARI. Several agri­cul­tural sci­en­tists and eco­nomic ana­lysts have empha­sized the sig­nif­i­cance of olive cul­ti­va­tion for the agri­cul­tural econ­omy of Pakistan. The state gov­ern­ment of Punjab has already declared the Pothowar area ​"Olive Valley."
Officials at PARC say the new ini­tia­tive to pro­mote olive cul­ti­va­tion in Pakistan will help gen­er­ate bet­ter income for farm­ers in the coun­try. Olive is a high-value agri­cul­tural prod­uct, which can also bring in the much-needed for­eign exchange, if exported to other mar­kets. Better eco­nomic real­iza­tion from olive farm­ing is likely to improve the socioe­co­nomic con­di­tions of the farm­ers in Pakistan and help reduce poverty in the rural regions.
---