"When con­sumers think of Malbec, only one coun­try comes to mind: Argentina," Eric Asimov, the reputed wine critic from the New York Times, once said. To that point, Argentina's Malbec has become ubiq­ui­tous over the past two decades.
Much of this growth has hap­pened since the early 2000s when sig­nif­i­cant invest­ment and effort went into improv­ing the French vari­ety, from grow­ing the vines higher up in the Andean foothills to mea­sur­ing exactly how much light each vine is receiv­ing.
Since 2000, Malbec pro­duc­tion has increased by 163 per­cent in Argentina, allow­ing the undis­puted king of Argentine wine to become a house­hold name around the world.
They want the same as us, that the olive oil is rec­og­nized for its qual­ity.
And olive oil pro­duc­ers from across the world's fifth largest wine maker have taken note. Many, rang­ing from small-scale fam­ily pro­duc­ers to the largest olive oil pro­duc­tion com­pany in Latin America, have been look­ing at the Malbec suc­cess story and believe they can do the same with extra vir­gin olive oil.
"I think extra vir­gin olive oil will go that way," Frankie Gobbee, the co-founder and direc­tor of the Argentina Olive Group (AOG), told the pub­lisher of Olive Oil Times, Curtis Cord in a doc­u­men­tary video that debuted today.

---
---
The coun­try has all of the nec­es­sary attrib­utes to repeat Malbec's mete­oric rise with olive oil: the appro­pri­ate cli­mate, which includes hot days and cool nights; large aquifers; and deter­mi­na­tion among both small- and large-scale pro­duc­ers.
See Also:
Olive Oil Production News
The 2018/19 har­vest was an off-year in Argentina, which saw the coun­try pro­duce just 20,000 tons of olive oil, accord­ing to pre­lim­i­nary esti­mates from the International Olive Council.
However, pro­duc­tion has been trend­ing upward for the past decade. In the pre­vi­ous cam­paign, Argentina pro­duced a record 43,500 tons of olive oil. Exports also hit a record high that year of 36,500 tons, which made Argentina the sixth largest olive oil exporter.
Gobbee and oth­ers expect that pro­duc­tion and exports will con­tinue to trend upward. According to sta­tis­tics from the International Trade Center, the value of vir­gin and extra vir­gin exports from Argentina has climbed steadily since 2014.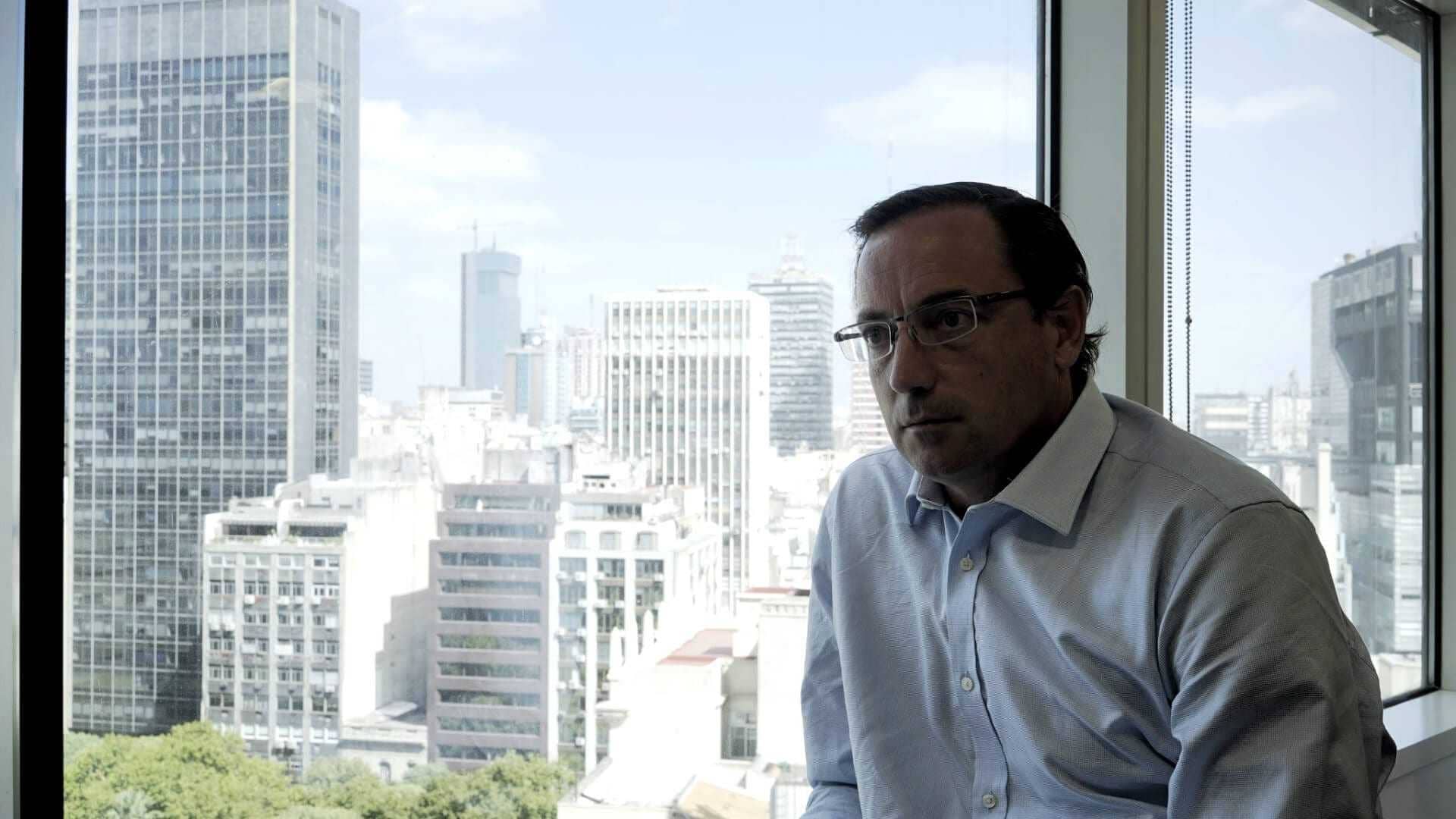 Part of what will con­tinue to spur this upward trend is increased invest­ment, both in olive tree plan­ta­tions as well as sup­port­ing infra­struc­ture.
Earlier this year, the agri­cul­tural com­pany Solfut announced that it would begin build­ing the largest olive oil pro­duc­tion and stor­age plant in Latin America. Once com­pleted, the plant will boast mod­ern equip­ment and a stor­age capac­ity of 4,000 tons, much of which will be exported to Brazil.
More olive tree cul­ti­va­tion is occur­ring as well, with AOG plant­ing more than 300,000 Arbequina trees, which will start to pro­duce olives for olive oil in three years.
Gobbee said that these olives from La Rioja will be the def­i­n­i­tion of extra vir­gin as the trees were planted right on the out­skirts of Argentina's high desert, where noth­ing else had pre­vi­ously been farmed.
"Before we planted here, this was a desert, so this is really extra vir­gin," Gobbee said. ​"The land was vir­gin and we planted this area with super high den­sity, new genetic plants with good pro­duc­tion. We will make this into extra vir­gin olive oil for the world."
Along with increas­ing the num­ber of acres that are cov­ered in olive trees and improv­ing the exist­ing infra­struc­ture, olive grow­ers will also need to carry out some fun­da­men­tal reforms in order to recre­ate the Malbec rev­o­lu­tion.
A recent study car­ried out by the National Agricultural Technology Institute (INTA) found that 60 per­cent of the olive groves in the province of San Juan are not in the opti­mal places after a series of gov­ern­ment tax incen­tives in the 1980s and 1990s that led to a dra­matic expan­sion of olive plan­ta­tions in the province.
As vint­ners did with Malbec 20 years ago, olive grow­ers are begin­ning to apply the sci­en­tific method to deter­mine where olives grow best in the west­ern provinces.
"The olives here are grow­ing in a con­ti­nen­tal cli­mate," Facundo Vita, who over­sees activ­i­ties related to olives at INTA, told Cord. ​"What we do is, first, to study the behav­ior of the tem­per­a­ture in this val­ley… We defined some places where you can grow the olives and places where you can­not grow the olives."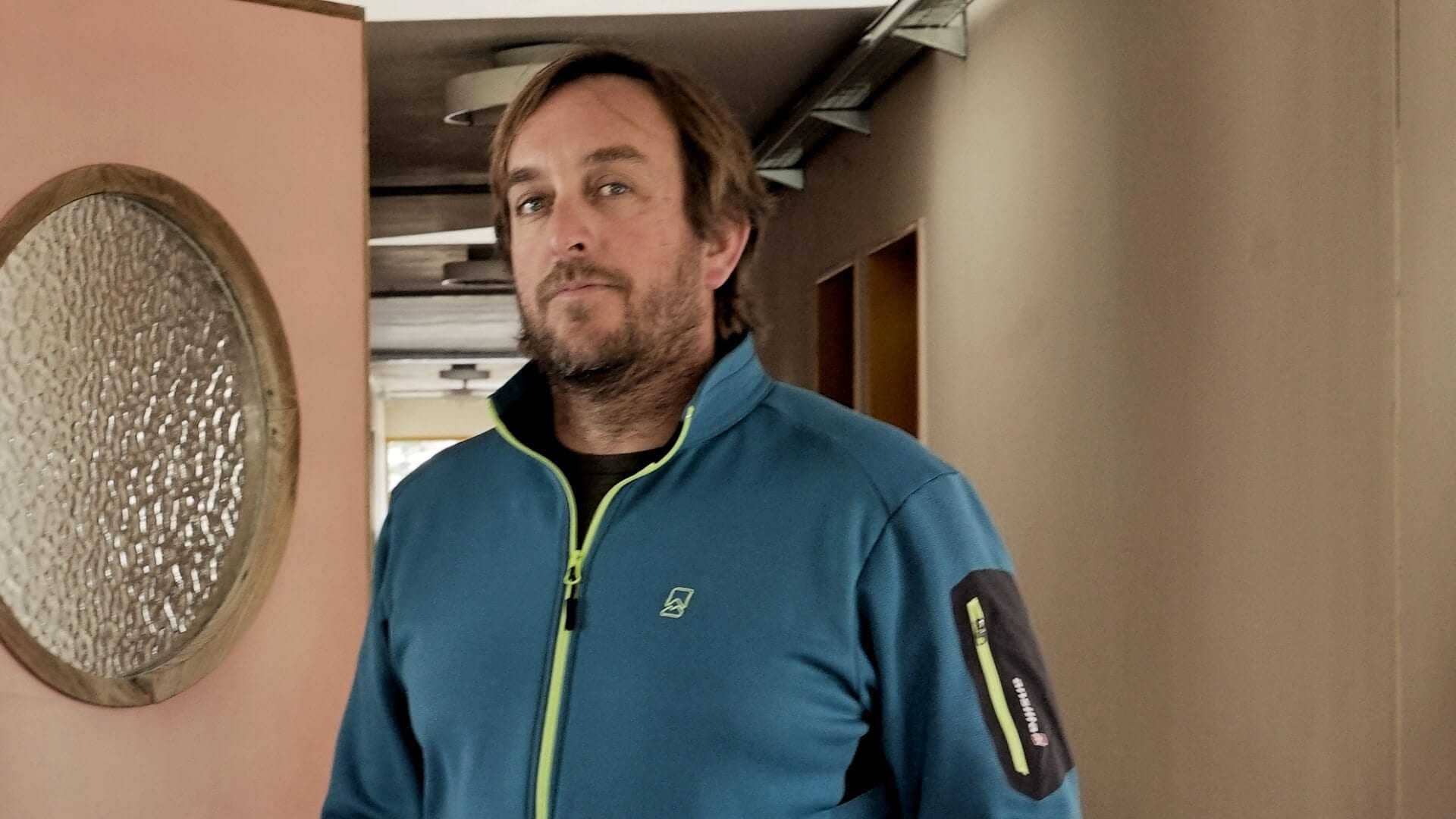 Fortunately for olive grow­ers, the study deter­mined that the amount of land that is appro­pri­ate for olive grow­ing in the province exceeds the num­ber of acres that are cur­rently planted. In another strik­ing sim­i­lar­ity with Malbec, mov­ing the olive trees far­ther up the foothills seems to be the answer.
"Here we are at 1,100 meters (3,600 feet)," Daniel Minchiotti, of Finca Vista Larga in La Rioja, explained. ​"We have very good con­di­tions, mainly the alter­na­tion of the ther­mal ampli­tude. This effect makes the crop and the phys­i­o­log­i­cal processes of the plant very effi­cient. The plant can breathe well and oxy­genate and not per­spire so much at night."
Growing higher qual­ity olives is the first step in achiev­ing bet­ter qual­ity olive oil, which every­one in the sec­tor agrees will help make Argentina's extra vir­gin olive oil stand out, as grow­ing higher qual­ity grapes did with Malbec.
At Trapiche, the fifth largest wine brand in the world, olive trees grow adja­cent to Malbec vines. Olive oil adds very lit­tle to the bot­tom line of the 136-year-old win­ery, but nonethe­less, the com­pany is com­mit­ted to qual­ity.
"We are grow­ing in olive oil. This year we will pro­duce 5,000 liters," Magdalena Roge, Trapiche's agron­o­mist, told Cord. ​"It's a small prod­uct because we are a win­ery so we are not very ambi­tious, but we wanted to have a small quan­tity and very good qual­ity."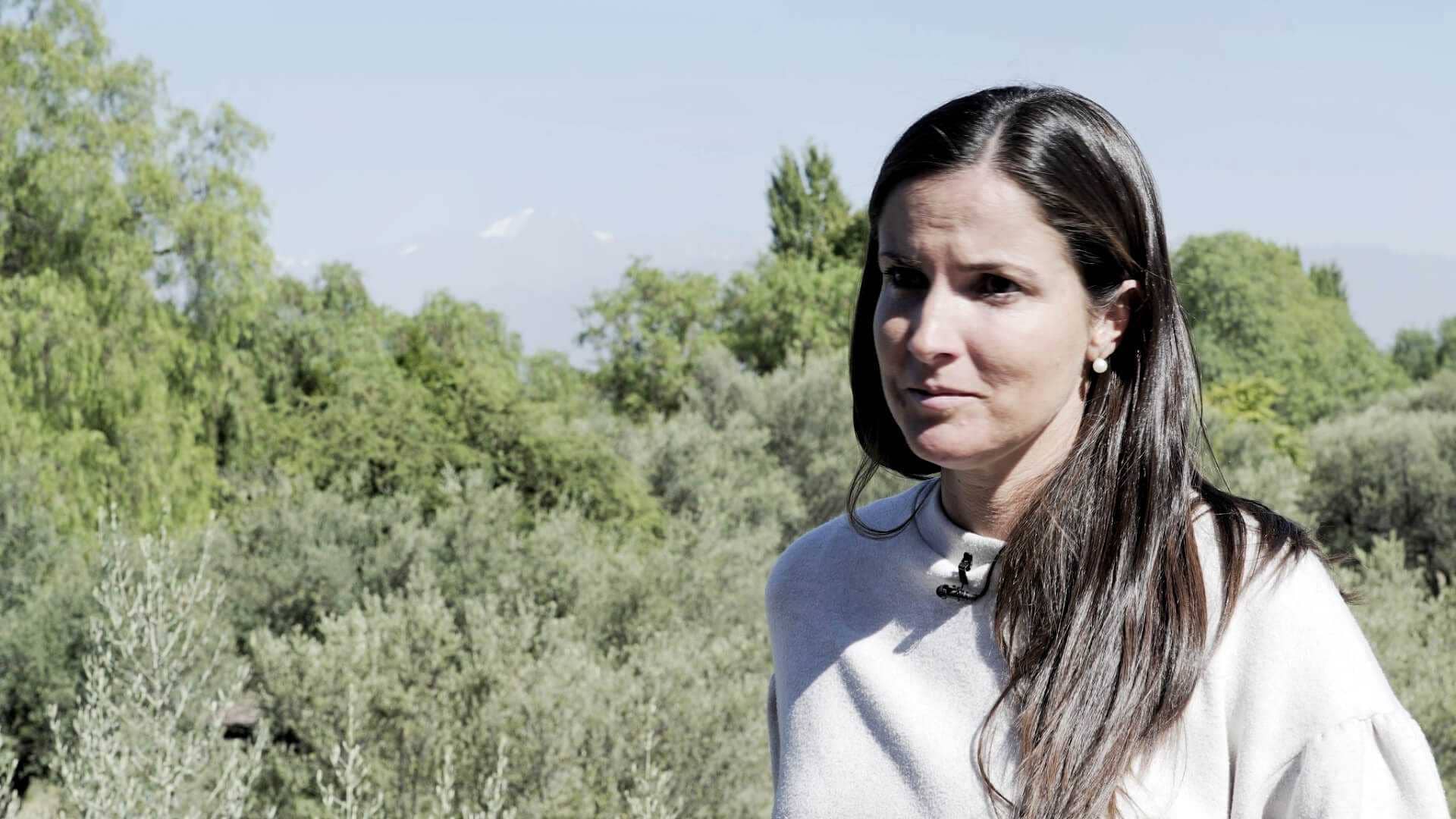 Josefina Iglesias, an enol­o­gist at Trapiche, empha­sized that sim­i­larly to the process with Malbec as the sci­ence behind olive oil pro­duc­tion has improved and is con­tin­u­ing to do so.
"It is impor­tant to com­mu­ni­cate that it is very dif­fer­ent, the way we made oil years ago and what we have now," she said. ​"Now we have more stud­ies, we train more. That is our work today here."
On top of improv­ing qual­ity, other reforms will also need to be made, some of which may be dif­fi­cult with­out the sup­port of the fed­eral and local gov­ern­ments, both of which many olive oil pro­duc­ers per­ceive as lack­ing.
In Mendoza, increased infra­struc­ture fund­ing from the gov­ern­ment has led to older olive groves bring uprooted and replaced with new apart­ment blocks.
"I am tremen­dously con­cerned with what is hap­pen­ing in Mendoza with the felling of the olive trees," Gabriel Guardia, the gen­eral man­ager of Olivicola Laur, an award-win­ning olive oil pro­ducer in Mendoza, told Olive Oil Times. ​"Olive trees of 80 to 100 years are grad­u­ally lost due to an eco­nomic equa­tion that does not favor the pro­ducer."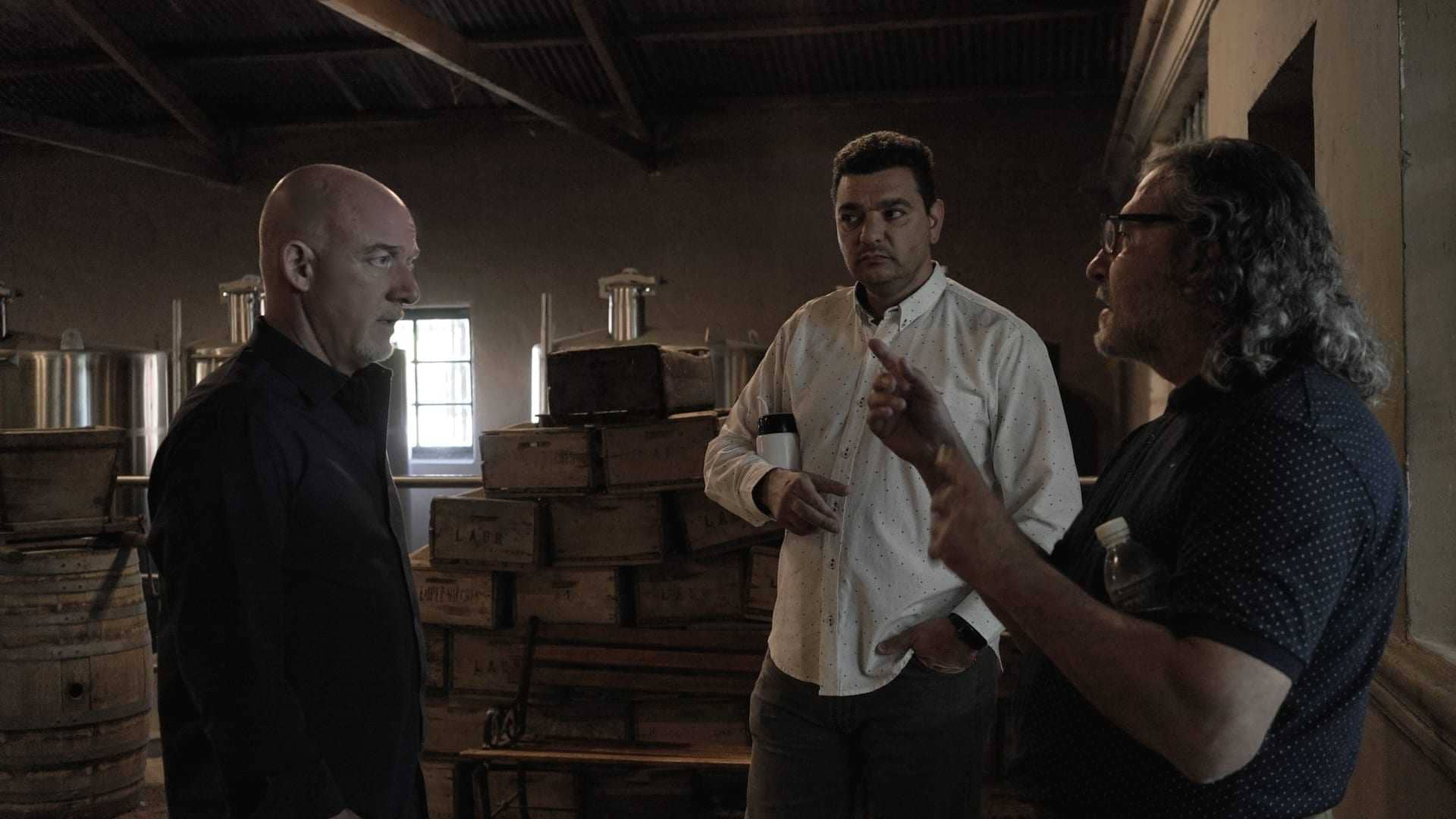 A feel­ing that the government's eco­nomic equa­tion does not help olive grow­ers is wide­spread. Last year, energy price hikes in west­ern Argentina led to an out­cry from pro­duc­ers who wor­ried that expenses would soon exceed rev­enues.
Emergency taxes on olive oil exports, which were insti­tuted by the fed­eral gov­ern­ment last September in order to meet the require­ments of an International Monetary Fund bailout, also dam­aged pro­duc­ers' bot­tom lines.
The Argentine gov­ern­ment was fun­da­men­tal in assist­ing Malbec's mete­oric rise and has been widely crit­i­cized in the olive oil sec­tor for not play­ing a sim­i­lar role.
"To prove that it is very good oil, we have to do a lot of adver­tis­ing. Despite hav­ing the best olive oil in the world," said Daniel Dates, who has been work­ing with olive oil in San Juan for 45 years. ​"In real­ity, the gov­ern­ment does not sup­port us as it should."
If Argentina's extra vir­gin olive oil is to mimic the rise of its Malbec wine then pro­duc­ers, both super-inten­sive and tra­di­tional, will need to join together and find a way to work with the fed­eral and local gov­ern­ments too.
"They want the same as us," Maria Ravida, a con­sul­tant for pro­duc­ers in San Juan and Mendoza, said of the need to col­lab­o­rate. ​"That the olive oil is rec­og­nized for its qual­ity."
---