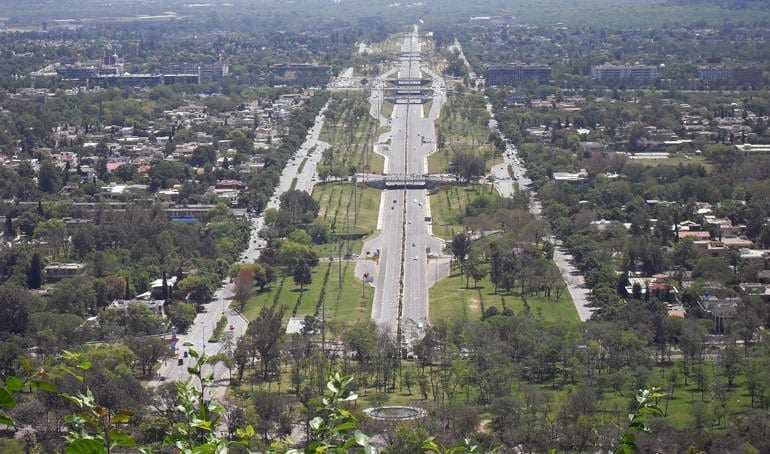 The Capital Development Authority (CDA), which pro­vides munic­i­pal ser­vices in the city, launched a ​"plan­ta­tion drive" in col­lab­o­ra­tion with the National Agriculture Research Council (PARC). 5,000 olive trees will be planted dur­ing the first phase of the project which aims to beau­tify the city and increase green cover. Olive trees are ini­tially being planted along the Kashmir high­way and other entry points to the city.

According to the coop­er­a­tion agree­ment, PARC is pro­vid­ing the olive saplings which are being planted and main­tained by the CDA. The launch of an envi­ron­men­tal aware­ness pro­gram is also planned to encour­age cit­i­zens to plant and look after trees.
According to Pakistan Today, the chair­man of CDA, Maroof Afzal, said that the ​"olive plant is unique in its nature" and that ​"these olive trees will not only give fruits but their seeds will also be used for extrac­tion of olive oil."
Islamabad has been deemed par­tic­u­larly suit­able for the plant­ing of olive trees: ​"Islamabad has mod­er­ate win­ter cli­mate as there is no snow­fall here, there­fore plant­ing olive is favor­able in this sea­son," said Sardar Mustafa, a spokesman for PARC, accord­ing to the Dawn news web­site.
In September of this year, the city of Oujda in north­east­ern Morocco intro­duced a ban on olive trees in the city and ordered their removal, cit­ing allergy risks.
---