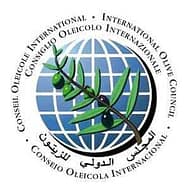 Imports into Italy of olive oil from Spain, Greece and other EU coun­tries have soared 40 per­cent in the last three years to reach 537,503 tons in 2010/11.

Italy remains by far the main des­ti­na­tion for intra-EU olive oil exports, tak­ing just over half of the total, accord­ing to the International Olive Council's mar­ket newslet­ter for January (PDF).
Focusing this month on intra-EU olive oil trade, the newslet­ter reports France is the next biggest importer, with 12 per­cent, Portugal 9 per­cent, the UK and Germany 7 per­cent each, Spain 3 per­cent, and Belgium and the Netherlands 2 per­cent each.
See Also:IOC Newsletter
Of the non-pro­ducer EU coun­tries, Germany and the UK topped the import rank­ing with 63,542 tons and 61,999 tons respec­tively in 2010/11, up 12 per­cent and 4 per­cent respec­tively on 2007/08. Poland has dou­bled its import vol­ume over the same period to reach 9,831 tons. Notable increases also occurred in Denmark, up 33 per­cent to 5964 tons, Romania up 119 per­cent to 5810t and Finland up 60 per­cent to 2597 tons.
Intra-EU exports
Spain is the lead­ing exporter, account­ing for 72 per­cent of the intra-EU total. In 2010/11, it shifted 627,043t within the EU, the vast major­ity, 65 per­cent, to Italy, fol­lowed by Portugal, 13 per­cent, France, 10 per­cent, and the UK, 6 per­cent.
Italy was the sec­ond biggest exporter in 2010/11, with 16 per­cent of the total. It sends a third of its intra-EU exports to Germany, fol­lowed by France, 23 per­cent, and the UK, 13 per­cent.
The third biggest exporter, Greece, accounts for 9 per­cent of total EU exports. In 2010/11 it exported 79,575 tons — 84 per­cent of which went to Italy.
While total intra-EU imports in 2010/11 were 974,456 tons — up 23 per­cent over 2007/08 — exports totaled just 882,735 tons. As observed in the newslet­ter, ​"Notably, the gap between intra-EU imports and exports has shot up from 41,021 tons in 2007/08 to 172,165 tons in 2010/11." No expla­na­tion was offered, how­ever.
The IOC said the intra-EU trade data came from the EUROSTAT data­base and the 2010/11 fig­ures were pro­vi­sional and likely to change.
World olive oil trade
International trade fig­ures for October and November, the first two months in the 2011/12 crop year, show imports are up 41 per­cent in China, 12 per­cent in the US, 11 per­cent in Japan and 6 per­cent in Brazil but down 7 per­cent in Australia and 1 per­cent in Canada.
Producer prices
Compared with the same period a year ago, prices for extra vir­gin olive oil have slipped 13 per­cent in Spain (€1.74/kg), 5 per­cent in Greece (€1.84/kg) and 23 per­cent in Italy (€2.35/kg).