The International Olive Council released today its January sum­mary of the world olive oil mar­ket which pre­sented data from the last few months of 2010.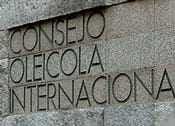 Spain saw its exports dur­ing October and November rise by nearly half, in terms of vol­ume, to 164,875 tons. Olive oil exports from Spain within the EU rose 49 per­cent, while sales to non-European mar­kets were up 52%. Spain saw much higher sales to China, Brazil, Russia and Korea.
Italy saw a 13 per­cent increase with 32.5 per­cent growth to EU coun­tries and 9.5 per­cent out­side the region.
Greece exports were up 9 per­cent. Syria expected to set an export record if ini­tial estai­mates were con­firmed. Turkish exports were slightly higher than a year before.
Spain, the world's largest sup­plier of olive oil, pro­duced 29 per­cent more olive oil dur­ing the final two months of 2010 than a year before. Good weather was cred­ited with a strong yield.
Strong sales gains to what the report termed ​"sec­ondary" mar­kets accounted for the over­all growth in olive oil trad­ing for the 12 months end­ing October 2010, led by higher than 20 per­cent increases to Australia, Japan, Canada and Brazil. Imported olive oil in Australia rose 13 per­cent dur­ing the period. Imports to the United States slipped 2 per­cent.
Prices for extra vir­gin olive oil were 17 per­cent higher in Italy com­pared with last year, and down by 3 per­cent in Spain and Greece.
---