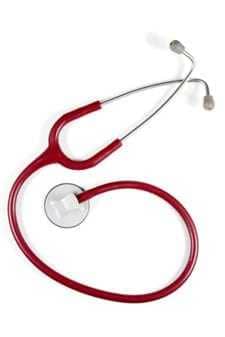 New results from the PREDIMED study, the ongo­ing inter­ven­tion study car­ried out by Spanish researchers, has found evi­dence that a Mediterranean diet may improve cer­tain mea­sure­ments that are used to diag­nose and pro­vide a prog­no­sis for heart fail­ure.
Heart fail­ure is a chronic con­di­tion that is diag­nosed when the heart mus­cle does not func­tion well, result­ing in less pump­ing of oxy­gen-rich blood to the body. It can have sev­eral causes. Treatment is based on con­trol­ling it with lifestyle changes and med­ica­tions, how­ever heart fail­ure is a con­di­tion that becomes worse as time goes by.
For this study the researchers wanted to exam­ine if a Mediterranean diet can have a pos­i­tive effect on heart fail­ure bio­mark­ers as there was lit­tle data on the diet and these par­tic­u­lar indi­ca­tors.
The study, pub­lished in the European Journal of Heart Failure, included 930 par­tic­i­pants who were at high car­dio­vas­cu­lar risk. They were assigned to either a low fat diet, as the con­trol diet, or to one of the Mediterranean diet vari­a­tions sup­ple­mented with either olive oil or nuts.
The results after one year showed sev­eral changes in heart fail­ure bio­mark­ers. Participants fol­low­ing the Mediterranean diets showed a decrease in N‑terminal pro-brain natri­uretic pep­tide, which is a type of amino acid that is found in high lev­els in indi­vid­u­als with heart fail­ure and is usu­ally asso­ci­ated with a worse prog­no­sis. In addi­tion, the Mediterranean diet groups also had lower lev­els of oxi­dized LDL — par­tic­u­larly in the olive oil group.
Heart fail­ure affects over 23 mil­lion peo­ple world­wide and is char­ac­ter­ized by a decreased qual­ity of life. The researchers noted that their results show that the Mediterranean diet could mod­ify these bio­mark­ers for a more pro­tec­tive effect.
---