The extra­or­di­nary mea­sures intro­duced in recent months by Tunisian President Kais Saied to con­cen­trate the power of his own office will bear far-reach­ing con­se­quences.
Still, local olive oil pro­duc­ers and polit­i­cal experts do not believe that what is hap­pen­ing will impact the olive oil sec­tor.
Unless things spi­ral out of con­trol and Tunisia faces mas­sive insta­bil­ity, it seems that the agri­cul­tural sec­tor should remain as it is.
With 240,000 tons of olive oil expected for the 2021/22 crop year, Tunisia will remain among the world's largest olive oil-pro­duc­ing coun­tries. Over the past two decades, the sec­tor has been fueled by large invest­ments and steadily ris­ing rates of global olive oil con­sump­tion.
See Also:
2021 Harvest Updates
According to Ministry of Agriculture data, Tunisia expects to export at least 180,000 tons of olive oil in 2021/22. The cur­rent crop year opened right after Saied froze the coun­try's par­lia­ment, fired the prime min­is­ter and announced that he would gov­ern the coun­try by decree.
His office clar­i­fied that the con­sti­tu­tion will remain largely intact, but any pro­vi­sion lim­it­ing the power of the pres­i­dent is no longer in force. At the end of September, Saied nom­i­nated a new prime min­is­ter and a new gov­ern­ment has been formed.
While polit­i­cal insta­bil­ity and uncer­tainty about the future of the North African democ­racy could impact an essen­tial piece of the coun­try's olive oil econ­omy – exports and inter­na­tional trade rela­tions – experts say that is not yet the case.
"While Saied's sup­port amongst the polit­i­cal elite, such as polit­i­cal par­ties and large civil soci­ety groups, is wan­ing, pub­lic sup­port for his actions remains high," Sarah Yerkes, a senior fel­low at the Carnegie Endowment for International Peace's Middle East pro­gram, told Olive Oil Times.
"This is largely because many Tunisians are fed up with the tra­di­tional polit­i­cal actors and have not seen any improve­ment to their daily lives in the decade since the rev­o­lu­tion," she added. ​"Many of them see Saied as some­one who is try­ing to give Tunisia a fresh start and hold those account­able who have failed to address Tunisia's chal­lenges."
"However, Saied has not shown that he has any real or effec­tive plan to address the eco­nomic, social or polit­i­cal prob­lems cur­rently fac­ing the coun­try," Yerkes con­tin­ued. ​"And with all of the power con­cen­trated in his hands, he will have no one to blame if he is unable to deliver."
Appeals have been directed to Saied by sev­eral inter­na­tional observers to rein­state the par­lia­ment and return power to elected offi­cials. In the last few days, more than 30 local human rights advo­cates asked Saied in an open let­ter to set a time limit for his extra­or­di­nary mea­sures.
They denounced a cli­mate of hatred and repres­sion, which they believe is the true rea­son behind the arrest of the for­mer Agriculture Minister Samir Bettaieb on charges of cor­rup­tion.
At the same time, International Olive Council (IOC) exec­u­tives recently met with their Tunisian coun­ter­parts in the cap­i­tal, Tunis, which con­firmed the nor­mal­iza­tion of Tunisia's inter­na­tional rela­tions.
The IOC meet­ing with cur­rent Agriculture Minister Mahmoud Elias Hamza focused on the devel­op­ment of inter­na­tional coop­er­a­tion both in the train­ing of local experts and in the coun­try's par­tic­i­pa­tion in the IOC's next inter­na­tional meet­ings. Tunisia was also con­firmed as the guest of honor for Expoliva 2023.
Despite the polit­i­cal uncer­tainty, pro­duc­ers in the coun­try told Olive Oil Times that the biggest threat they con­tinue to face is cli­mate change.
"The new sea­son promises to be aver­age in terms of olive oil vol­umes, given the drought and the water scarcity," said Salah Ben Ayed, the owner of Domaine Adonis, which earned two Gold Awards at the 2021 NYIOOC World Olive Oil Competition.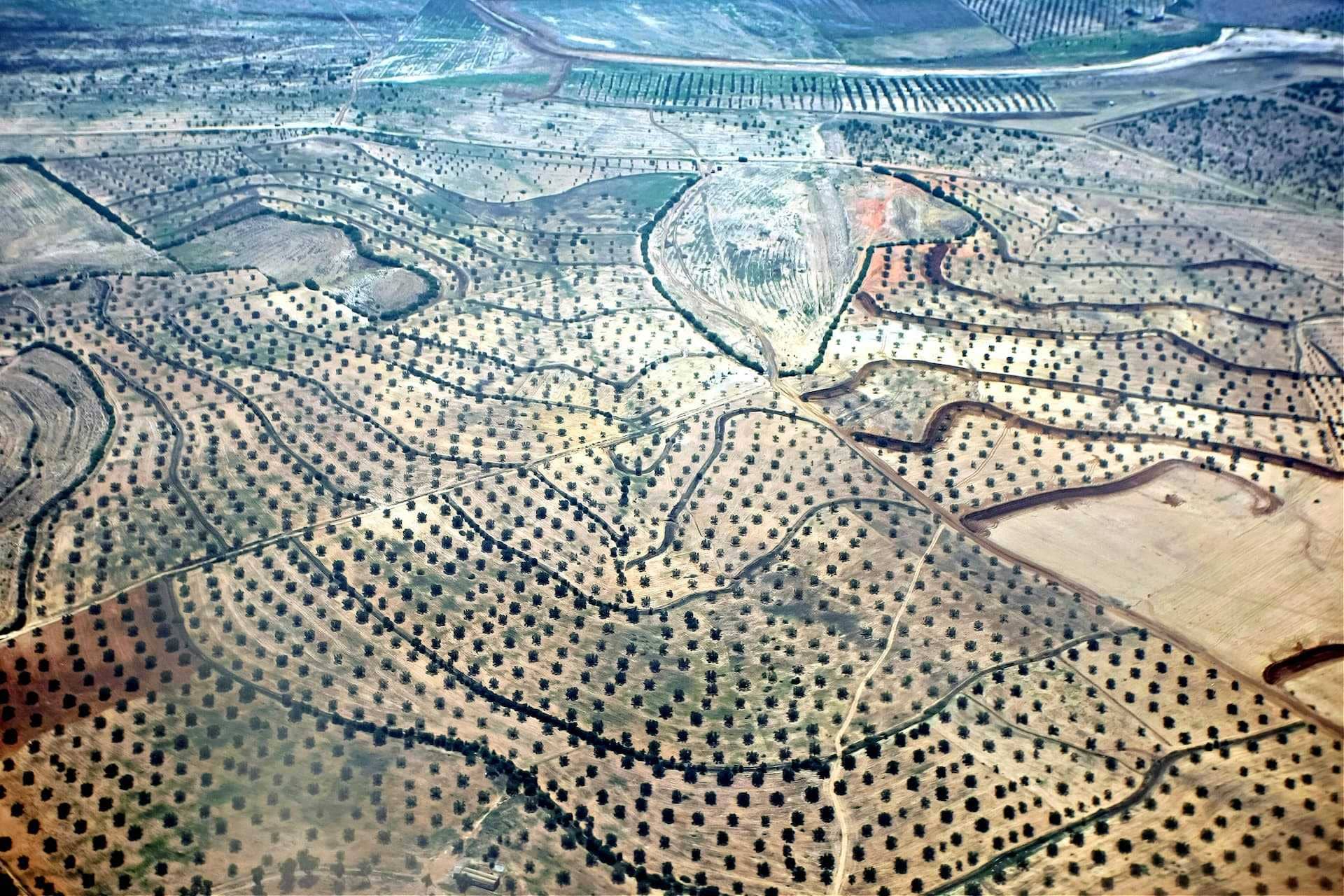 "As a mat­ter of fact, cli­mate change is increas­ingly felt over time because of the hot weather and the lack of rain­fall," he told Olive Oil Times.
"Weather was harsh lately. We had a very hot sum­mer this year with hardly any rain, which put a lot of stress on our trees," added Karim Fitouri, the founder of Olivko, whose extra vir­gin olive oils also earned awards at the 2021 NYIOOC.
"Still, we under­stood from his­tory and from nature that olive trees are sur­vivors," he told Olive Oil Times. ​"During sev­eral thou­sand years, the olive tree man­aged to stay strong through a lot of dis­as­ters."
See Also:
U.K. Drops Tariffs on Tunisian Olive Oil Imports After Signing Trade Deal
Along with con­cerns about the cli­mate, Ben Ayed explained that local pro­duc­ers' other wor­ries come from low mar­ket prices for olive oil and the fact that its health ben­e­fits are not yet well-known in Tunisia and under­ap­pre­ci­ated abroad.
"If we look at the future of high-qual­ity olive oil pro­duc­tion in Tunisia, we can be opti­mistic, given the demand growth expe­ri­enced dur­ing the Covid-19 pan­demic," he said. ​"Yet, many con­sumers do not dif­fer­en­ti­ate dif­fer­ent qual­i­ties of olive oil."
According to Fitouri, one of the ways in which Tunisian pro­duc­ers have strength­ened their posi­tion in both the domes­tic and inter­na­tional mar­ket is through win­ning awards at inter­na­tional com­pe­ti­tions. Consumers, he added, will fol­low.
"Covid-19 has sped up the process of pub­lic health aware­ness," Fitouri said. ​"If a few years ago one would have asked the gen­eral pub­lic what the immune sys­tem is, only a few would have been able to answer."
"But now that is chang­ing," he added. ​"People now know they need good qual­ity food and they began under­stand­ing the ben­e­fits extra vir­gin olive oil pro­vides."
Recently the European Bank for recon­struc­tion and devel­op­ment (EBRD) con­firmed fund­ing for sev­eral projects to sus­tain the devel­op­ment of the olive oil sec­tor in Tunisia.
See Also:
The Best Olive Oils from Tunisia
Since 2012, EBRD has awarded €6.2 mil­lion in loans to fos­ter export com­pet­i­tive­ness and the country's eco­nomic growth. In this sce­nario, the olive oil sec­tor plays a piv­otal role. Some of the lat­est funds will specif­i­cally sus­tain olive oil pro­duc­tion, bot­tling and exports.
"I don't think agri­cul­ture will suf­fer," Yerkes said. ​"So far, Europe and the United States have been rel­a­tively muted in their responses to Saied and assis­tance con­tin­ues to flow with rela­tions largely nor­mal­ized."
"Unless things spi­ral out of con­trol and Tunisia faces mas­sive insta­bil­ity, it seems that the agri­cul­tural sec­tor should remain as it is," she added.
The European Union is far and away Tunisia's largest olive oil cus­tomer. According to the Tunisian National Olive Oil Board, roughly 80 per­cent of all exports are shipped to the E.U., with a grow­ing mar­ket share in the United States and Canada.
"Tunisia is now on the right path to becom­ing one of the lead­ers of high-qual­ity extra vir­gin olive oil pro­duc­tion," Fitouri con­cluded. ​"Our dry cli­mate and our per­fect soil make our coun­try the ideal home for the olive trees."
---
---