An inter­na­tional jour­nal­ism award called ​"Reporter Gourmet" has been cre­ated to reward the best con­tri­bu­tions about Italian olive oil and its olive-grow­ing her­itage, and to pro­mote its appeal more widely. Articles, short sto­ries, videos, pho­tog­ra­phy, short films and doc­u­men­taries which through words or images help spread the word and pro­mote the image and the knowl­edge of Italian olive oil her­itage will be short­listed and judged by a selected jury panel.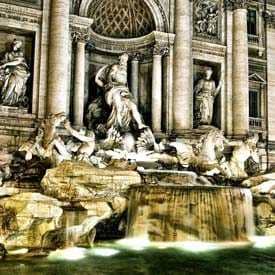 The panel will include Italian food and wine jour­nal­ists such as Giuseppe Cerasa, edi­tor in chief for Rome's pages at Repubblica, Maurizio Pescari, a food and olive oil writer, Slawka Scarso, a food and com­mu­ni­ca­tions con­sul­tant and teacher at LUISS Business School, Eleonora Cozzella, food writer at Espresso and Food & Wine, and many oth­ers.
Writers, jour­nal­ists, video mak­ers and pho­tog­ra­phers from any­where can sub­mit their works. The works must have been pub­lished or broad­cast online, offline, on the radio or on TV between May 1 2013 and August 30, 2014. Submissions must be sent by September 15, 2014, together with the author's resume and a trans­la­tion into Italian or English if writ­ten or spo­ken in another lan­guage.
Press releases, event announce­ments and arti­cles and videos not strictly con­cern­ing the his­tory, cul­ture, tra­di­tion and the envi­ron­ment of Italian olive oil will not be accepted.
Entering the com­pe­ti­tion is com­pletely free, and the full terms and con­di­tions and entry form (in Italian) can be found at the City of Trevi web­site.
Beside the jour­nal­ism award, there will also be a spe­cial sec­tion of the com­pe­ti­tion ded­i­cated to stu­dents at Italian jour­nal­ism schools and a spe­cial prize for arti­cles or works about the Umbria region.
The jury's deci­sion will be announced on the November 2, 2014 in Trevi, a small town near Perugia famous for its olive oil, dur­ing a stop of the Girolio d'Italia.
The Reporter Gourmet award was cre­ated by the Trevi munic­i­pal­ity and the National Association Città dell'Olio with the sup­port of the Regione Umbria, the Provincial Authority and the Chamber of Commerce of Perugia.
---