Spain won more awards than any other coun­try at the 2015 New York International Olive Oil Competition, the largest and most pres­ti­gious olive oil qual­ity con­test in the world.
See Also:See the NYIOOC Winners from Spain
With 73 awards out of 136 entries, Spain's rate of suc­cess (54 per­cent) was higher than that of Italy (43 per­cent), Greece (21 per­cent), or the United States (41 per­cent) — the other coun­tries with more than 50 entries.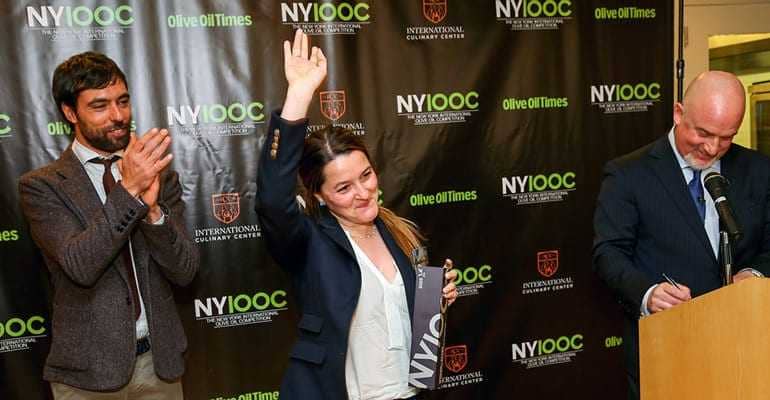 Despite a most dif­fi­cult har­vest year in Italy, the coun­try nev­er­the­less man­aged 43 win­ners, includ­ing 30 Gold and 5 Best in Class.
Producers from the United States earned 30 awards, includ­ing 2 Best in Class for 95 entries for a 41 per­cent rate of suc­cess.
Greece was awarded for 35 of its 168 entries — an improve­ment over last year and a sign that Greek olive oil qual­ity is trend­ing higher.
Portugal had a high (67 per­cent) suc­cess rate, win­ning 22 awards, includ­ing 15 Gold and 1 Best in Class among its 33 entries.
The com­plete results are pre­sented on the offi­cial NYIOOC results web­site, bestoliveoils.org.