American olive oil pro­duc­ers brought home 75 awards from this year's NYIOOC World Olive Oil Competition (NYIOOC), enjoy­ing their most suc­cess­ful out­ing since the com­pe­ti­tion began.
In total, pro­duc­ers received one Best in Class, 42 Gold and 32 Silver awards at a suc­cess rate of 57 per­cent, set­ting records in the lat­ter two cat­e­gories. The vast major­ity of the win­ners were from California (although pro­duc­ers from Texas and Oregon won as well), and agreed that this suc­cess­ful com­pe­ti­tion points to the mete­oric rise of California extra vir­gin olive oil.

These awards are his­tory, and build the foun­da­tion for our busi­ness. The NYIOOC val­i­dates the qual­ity of our prod­uct.
"I believe that California is a force to be reck­oned with in mak­ing pre­mium extra vir­gin olive oils," said Carrie Baker, the asso­ciate brand man­ager at Round Pond Estate, which won the only American Best in Class Award for its Italian vari­etal medium blend.
"We will learn and grow each har­vest and con­tin­u­ously strive to offer the very best oils," she said. ​"This is more than just busi­ness for us, it's truly a passion."
See Also: The Best Olive Oils from the United States
For Baker, the award is a cul­mi­na­tion of per­sis­tence, hard work and a metic­u­lous method­ol­ogy. She believes the effort and invest­ment that it takes to pro­duce great oil pays off.
"We work really hard each year to make the best blend pos­si­ble, and it is so grat­i­fy­ing to be rec­og­nized," she said. ​"The award will cer­tainly help when it comes time for our cus­tomers to choose an oil."
Richard and Myrna Meisler agree with Baker about the influ­ence the New York awards can have on a producer's brand and busi­ness. The two co-own the San Miguel Olive Farm, which was among the most suc­cess­ful American pro­duc­ers of the com­pe­ti­tion, receiv­ing two Gold awards and two Silver awards.
"[We feel] elated, acknowl­edged and appre­ci­ated," Meisler said. "[This will have] a huge impact. These awards are his­tory, and build the foun­da­tion for our busi­ness. The NYIOOC val­i­dates the qual­ity of our product."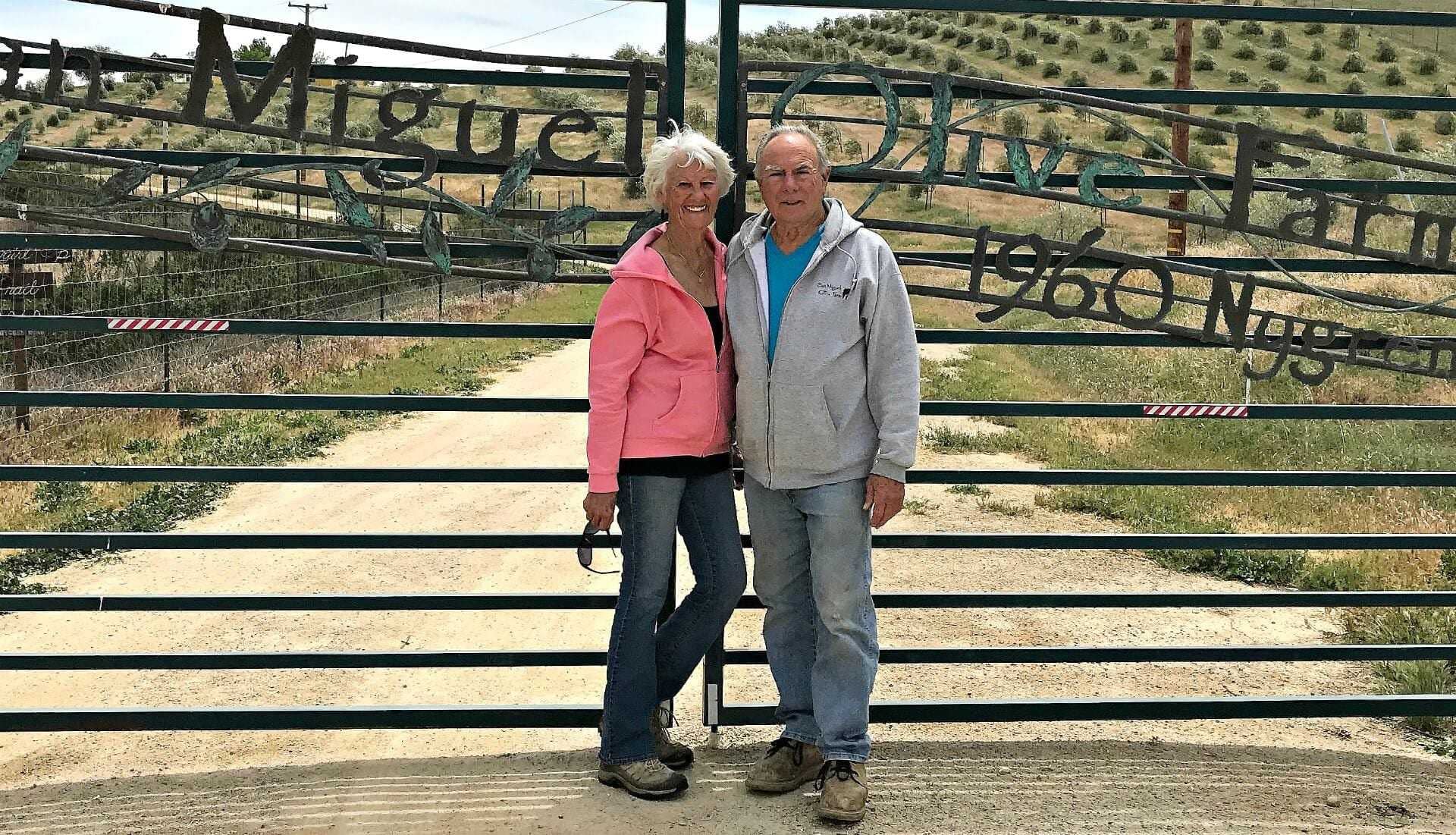 Winning pro­duc­ers widely agreed that doing well at the com­pe­ti­tion greatly helped with brand optics. However, in terms of dri­ving up sales, Greg Traynor of Ranch 43, said that Best in Class awards move the nee­dle the most.
"Accolades always help sell prod­uct and we use any feed­back we receive as part of our knowl­edge base when plan­ning our farm­ing, har­vest and milling next year," Traynor said.
In its first year at the com­pe­ti­tion, Ranch 43 took home one Gold and one Silver award.
American pro­duc­ers only received one Best in Class award this year, which was was bet­ter than last year, but not as good as either 2014 or 2016.
Even so, Phil Asquith of the Ojai Olive Oil Company, finds that the qual­ity of California extra vir­gin olive oil is on the rise. The third-gen­er­a­tion and fam­ily-owned oper­a­tion has entered the NYIOOC every year except one.
"I think extra vir­gin olive oils in the US are def­i­nitely improv­ing. More small grow­ers join the field every year, and its push­ing every­one to improve their oils," he said. ​"We are also all get­ting bet­ter at what we do with prac­tice, as our indus­try is still fairly new here."
Ojai won three Silver awards, although Asquith thinks they could have done bet­ter. Overall, Ojai has won 12 Gold and Silver awards since the com­pe­ti­tion began but has not seen these fig­ures trans­late directly into increased sales. ​"But over time I'm sure it will help," As Ojai seeks to grow, Asquith believes the awards build the company's credibility.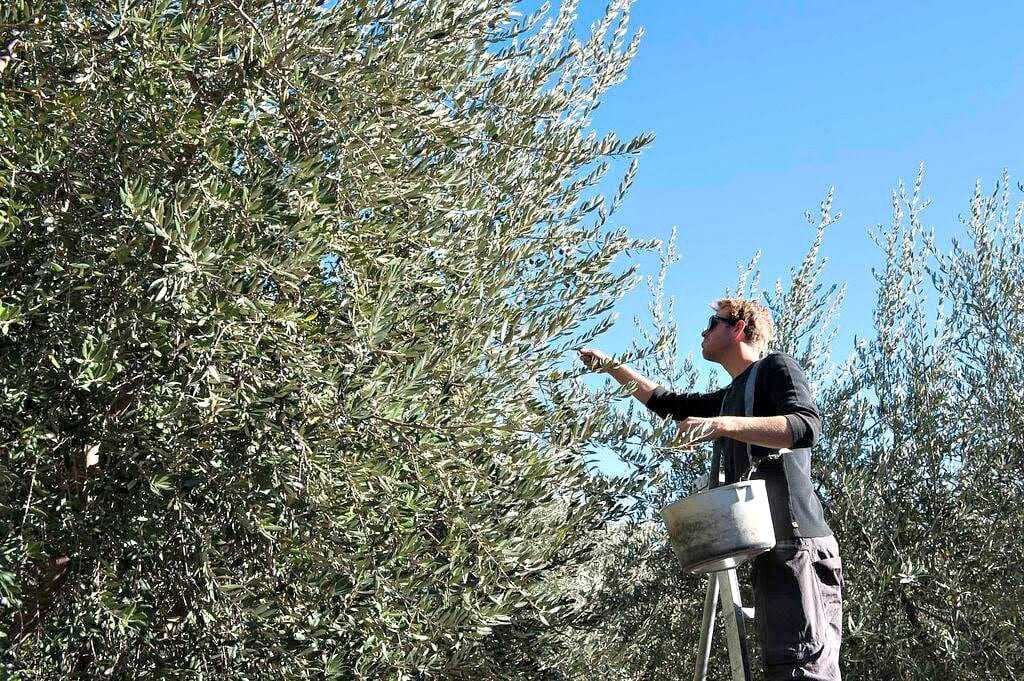 "As we grow into a larger brand and con­sider dis­tri­b­u­tion rela­tion­ships, it is likely to help aid in our cred­i­bil­ity," he said.
Ann Sievers, of the Il Fiorello Olive Oil Company, said the awards gen­er­ate oppor­tu­ni­ties for pos­i­tive head­lines and sales. Il Fiorello won three Gold Awards and one Silver this year. The com­pany has entered every NYIOOC and pre­vi­ously won five Gold awards.
The record year for Il Fiorello was not the only one for American pro­duc­ers. American oils had a suc­cess rate (awards/entries) of 57 per­cent. This was by far the high­est level of any year at the com­pe­ti­tion and was within five points of both Spain and Italy. Sievers noted that this indi­cated how com­pet­i­tive American extra vir­gin olive oil has become.
"Of course," she said, ​"American olive oils are win­ning as much as other coun­tries as a per­cent­age of production."

---