Organic olive oil worth $166 mil­lion was imported by the United States last year, the first in which it was tracked by the U.S. Department of Agriculture (USDA).

This means about one tenth of the value of all for­eign olive oil sales in the U.S. in 2013 came from organic olive oil.
Organic olive oil together with organic cof­fee ($253 mil­lion), bananas ($259 mil­lion), and man­gos ($101 mil­lion) accounted for 60 per­cent of the value of tracked organic imports in 2013, accord­ing to the USDA's Economic Research Service.
About half the value of the organic olive oil imported came from extra vir­gin olive oil, 47 per­cent the olive oil grade and 4 per­cent from vir­gin olive oil.
Last year, the United States imported 288,000 MT of olive oil val­ued at just over $1.1 bil­lion, down in vol­ume but up in value from the just over 321,000 MT val­ued at nearly 963 mil­lion imported in 2012, USDA fig­ures show.
Earlier this year, the International Olive Council said it was track­ing trade in organic olive oil thanks to new inter­na­tional cus­toms codes mak­ing it fea­si­ble for the first time.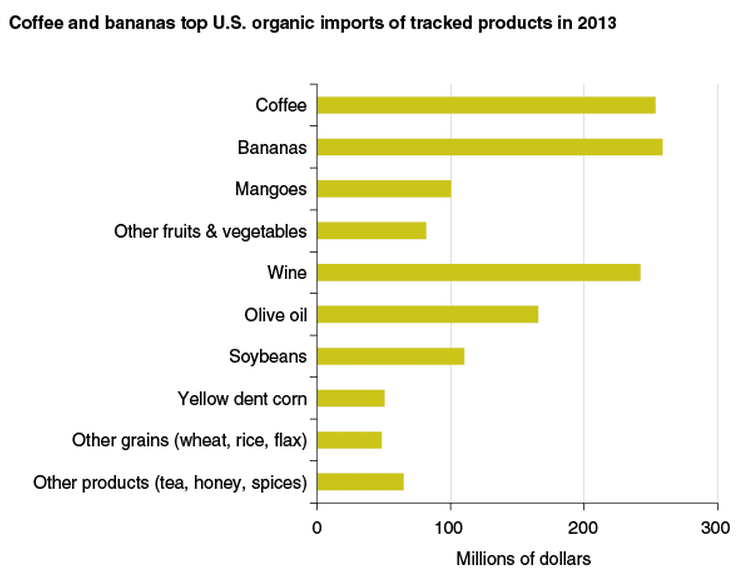 ---