Brazilian pro­duc­ers are cel­e­brat­ing an unprece­dented year of suc­cess at the 2023 NYIOOC World Olive Oil Competition, earn­ing 50 awards, 20 more than the pre­vi­ous record set last year.
Producers from Brazil first entered the World Competition with one sam­ple in 2015. Since then, entries have steadily risen, with pro­duc­ers sub­mit­ting 55 extra vir­gin olive oil sam­ples this year.
International recog­ni­tion puts Brazil in the spot­light for the qual­ity of the olive oils pro­duced. This causes the domes­tic con­sumer to seek out, taste and rec­og­nize the olive oils pro­duced here.
The record year at the NYIOOC coin­cides with a bumper har­vest in South America's largest coun­try, with the pri­mary olive oil-pro­duc­ing state, Rio Grande do Sul, yield­ing 580,228 liters of olive oil in the 2022/23 crop year, 29 per­cent above the pre­vi­ous year's yield.
Estância das Oliveiras from the Viamão region in Rio Grande do Sul led the way with seven Gold Awards at this year's NYIOOC, the most from a Brazilian pro­ducer at a sin­gle edi­tion of the com­pe­ti­tion.
See Also:
The best olive oils from Brazil
The com­pany was awarded for Arbequina, Coratina, Frantoio, Koroneiki and Picual mono­va­ri­etals, along with two blended oils.
"This is a true mile­stone for national olive farm­ing, and espe­cially for Estância das Oliveiras," Estância das Oliveiras's direc­tor of mar­ket rela­tions, Rafael Goelzer, told Olive Oil Times.
"We real­ize that all the effort we make on a daily basis is being rewarded," he added. ​"Our founder [Goelzer's father, Lucidio] was thrilled when he found out and shared it with every­one in the fam­ily and team."
Besides the ter­roir and a focus on all stages of pro­duc­tion, Goelzer cred­ited his fam­ily, part­ners and col­lab­o­ra­tors who are pas­sion­ate about pro­duc­ing extra vir­gin olive oils for the company's suc­cess.
"Our biggest chal­lenge is to have olive oils to sup­ply the mar­ket until the next har­vest," Goelzer said.
Meanwhile, Azeites Costa Doce from the state's Gaucho region earned four awards at the World Competition.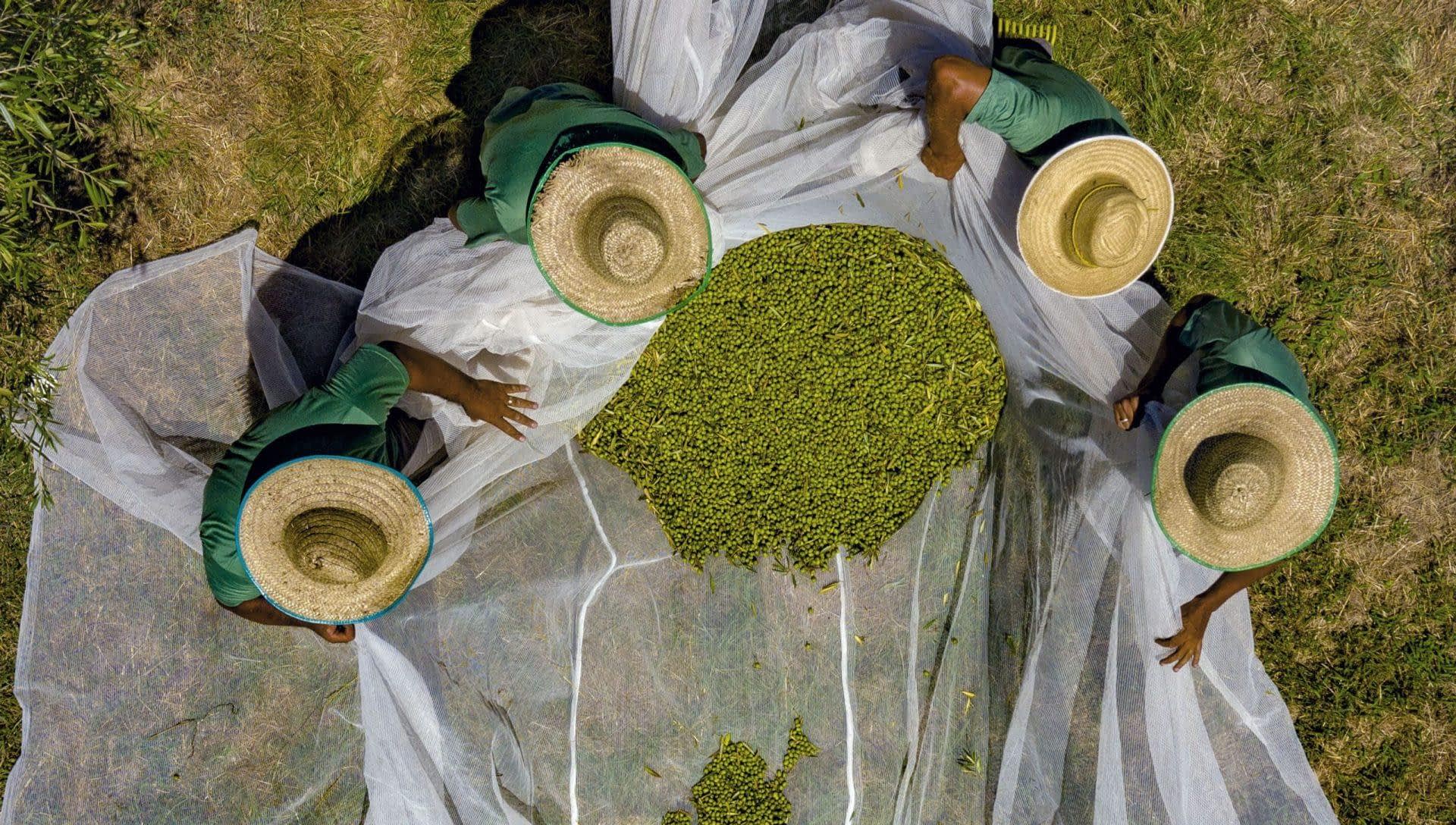 Rodrigo Costa, Azeites Costa Doce's finan­cial direc­tor, described the crux of win­ning Gold Awards for its Arbequina and Koroneiki and Silver Awards for a Koroneiki and a Picual.
"Our main chal­lenge in har­vest­ing was the imple­men­ta­tion of mech­a­nized har­vest­ing and being able to har­vest all 300 tons of fruit in a short time to ensure that they had the ideal degree of matu­rity to main­tain the qual­ity of our prod­ucts," he said.
Elsewhere in Rio Grande do Sul, the country's biggest pro­ducer, Prosperato, cel­e­brated two Gold Awards for a blend and Picual and two Silver Awards for Frantoio and Koroneiki mono­va­ri­etal oils.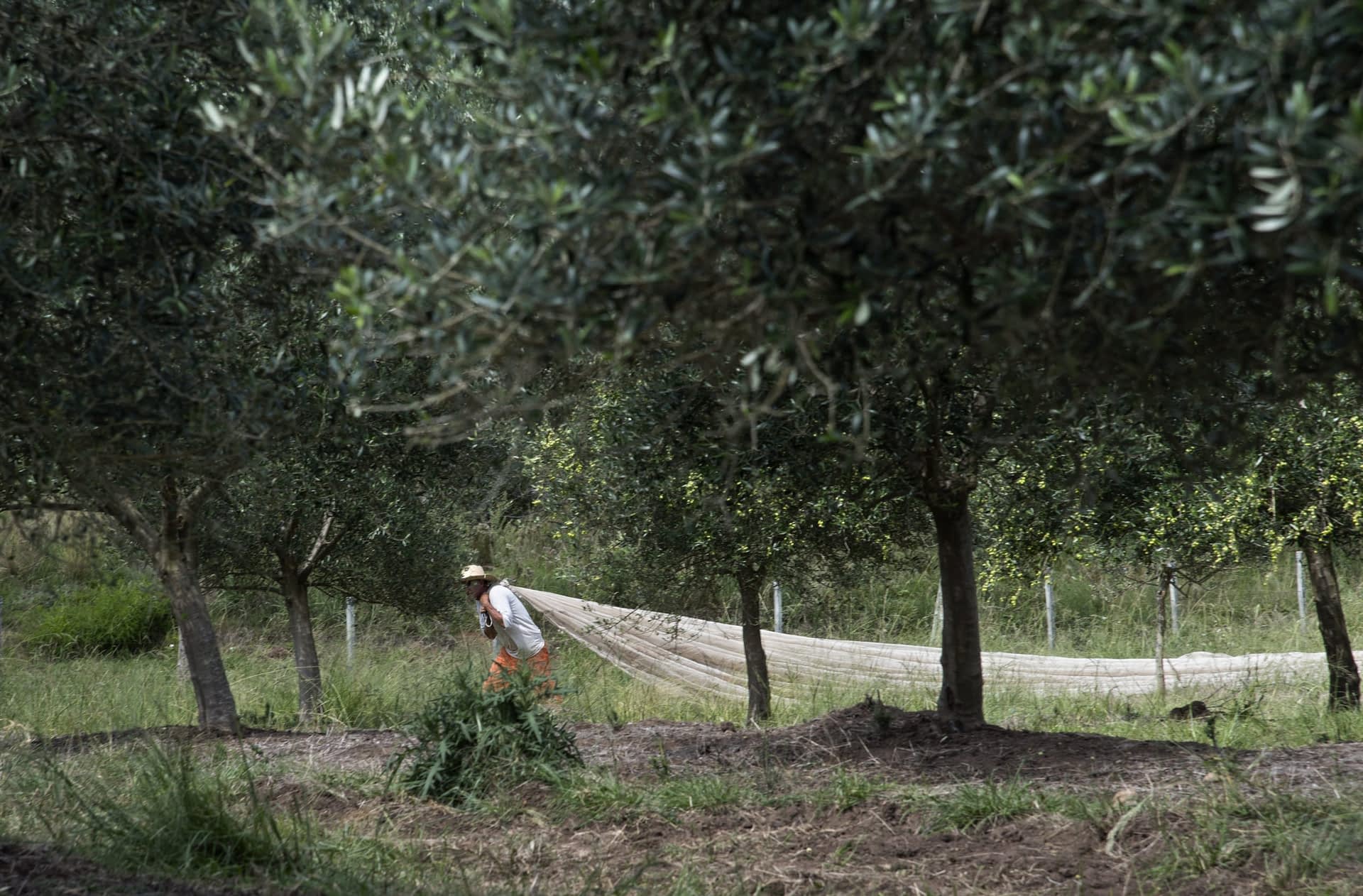 "We still get the willies before the results, even though this is already the sev­enth year we are par­tic­i­pat­ing," chief exec­u­tive Rafael Marchetti said. ​"We never know what the judges will think about our olive oils. So when you see your bot­tle with a golden seal on the screen, it's very excit­ing and reward­ing at the same time."
"The awards help to strengthen the image of our com­mit­ment to max­i­mum qual­ity in the pro­duc­tion of our olive oils, some­thing that is shared not only by pro­duc­ers in our region but by all pro­duc­ers in Brazil," he said. ​"Despite our short time in the mar­ket, com­pared to other more tra­di­tional coun­tries, there is noth­ing more impor­tant than start­ing with max­i­mum qual­ity as a pri­or­ity."
Marchetti said pay­ing care­ful atten­tion through­out the pro­duc­tion chain ensures Prosperato's oils stand out.
"We have had the priv­i­lege of closely fol­low­ing the entire emer­gence of Brazilian olive oil pro­duc­tion just over 10 years ago, always pay­ing atten­tion to the needs of our con­sumers in this grow­ing olive oil mar­ket in Brazil," he said.
Less than two hours east of Prosperato, Fazendas do Azeite Sabiá earned two Gold Awards for a blend and Arbequina, along with a Silver Award for its Koroneiki.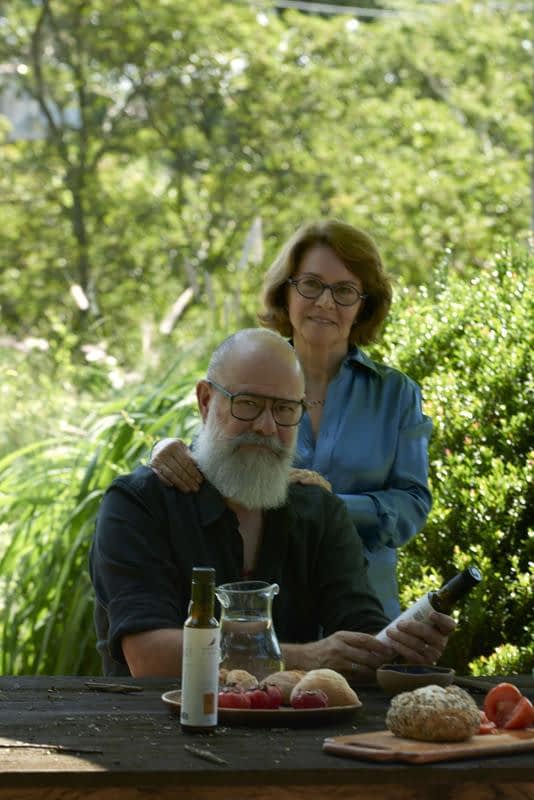 "We are very happy," said owner Beatriz Pereira, adding that win­ning the three awards means a lot for the com­pany, Rio Grande do Sul and Brazil.
"Brazilian olive oil has only been around for 15 years. Before that, we used Portuguese, Spanish, Italian and Greek oils," she explained. ​"Brazilians believe that the oils imported from Europe are the best."
"[To com­pete], we send Azeite Sabiá to inter­na­tional con­tests to demon­strate that we are as good," Pereira said.
She believes the entire process at Fazendas do Azeite Sabiá makes their oils stand out ​"from the way we take care of our olive trees, the har­vest, the extrac­tion and the way we clean our mill," she said.
"Our har­vest is dur­ing the sum­mer [begin­ning in February, dur­ing the end of the Southern Hemisphere's sum­mer], so the olives are picked at high tem­per­a­tures," she said. ​"We use a refrig­er­ated truck at the har­vest site to lower the tem­per­a­ture of the olives, so they arrive at the mill at a low tem­per­a­ture."
Also hail­ing from Encruzilhada do Sul, the pro­duc­ers behind MF Agropastoril cel­e­brated win­ning four Gold Awards, attribut­ing some of this suc­cess to the region's cli­mate and geog­ra­phy.
"Our land and cli­matic con­di­tions are very dis­tinct, which brings unique char­ac­ter­is­tics to the olive oils pro­duced in Encruzilhada do Sul," owner Flavo Fernandes said. ​"And this is par­tic­u­larly seen in our grow­ing areas."
The har­vest that resulted in MF Agropastoril's award-win­ning Arbequina, Frantoio, Koroneiki and Picual oils came with some obsta­cles.
"Once again, we had a vital dry period since spring and the need to irri­gate the olive trees dur­ing the sum­mer," Fernandes said. ​"At the end of February, with the Arbequina already har­vested, we had a large vol­ume of rain that stopped the mat­u­ra­tion of the other fruits and extended the har­vest for another almost 45 days, with a break of one month."
"As our har­vest is entirely man­ual, it was a chal­lenge to keep the team mobi­lized and wait­ing for the har­vest to resume," he added.
In nearby Mato Grande, Verde Louro Azeites cel­e­brated their four tri­umphs at the NYIOOC, includ­ing two Gold Awards for an Arbequina and a blend and two Silver Awards for Arbosana and Koroneiki extra vir­gin olive oils.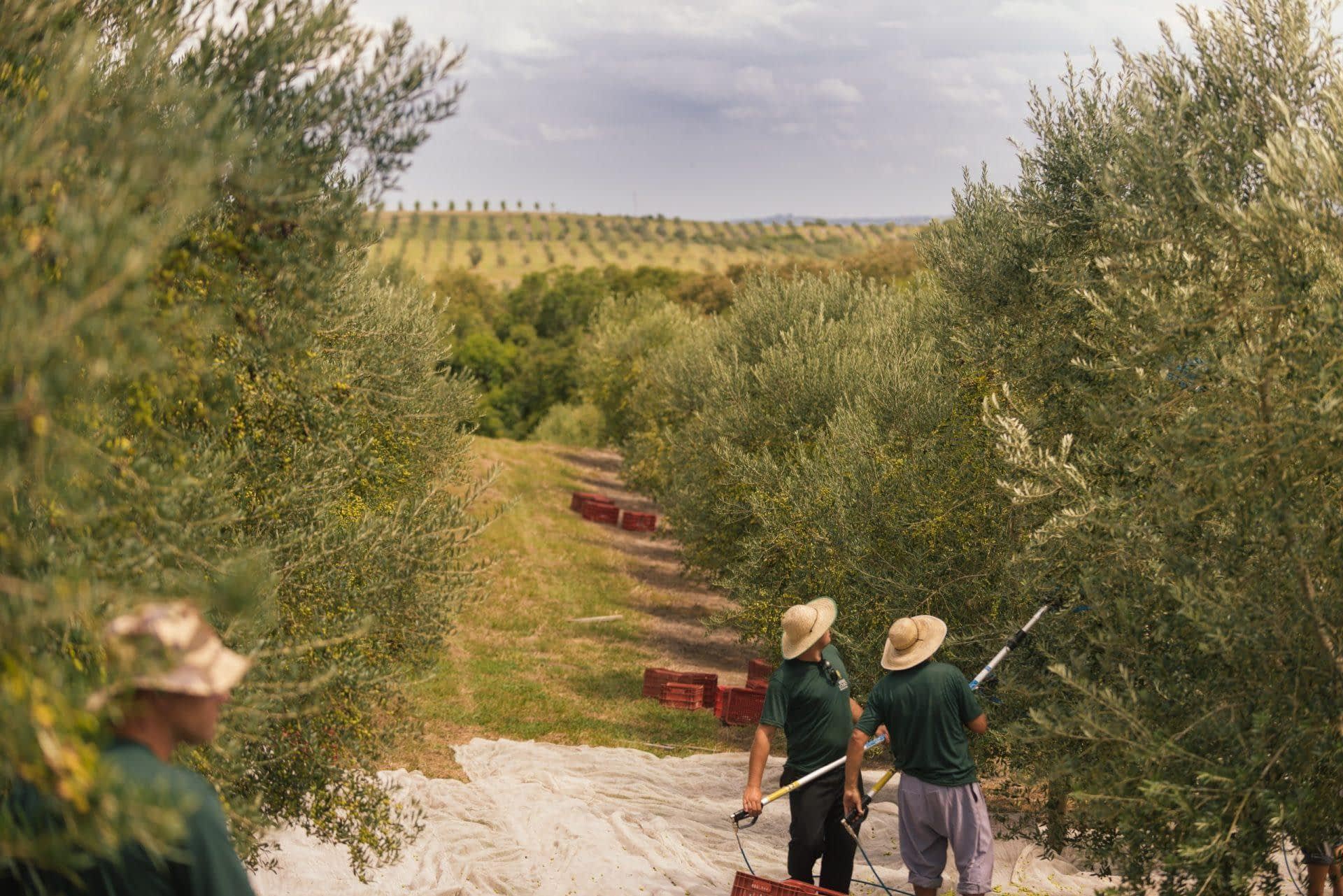 "International recog­ni­tion puts Brazil in the spot­light for the qual­ity of the olive oils pro­duced," owner Daiana Fuhrmann said. ​"This causes the domes­tic con­sumer to seek out, taste and rec­og­nize the olive oils pro­duced here."
"This boosts domes­tic con­sump­tion, which will bring great ben­e­fits from invest­ments and the expan­sion in pro­duc­tion," she added.
While plenty of Brazilian pro­duc­ers were cel­e­brat­ing a sec­ond, third or even sev­enth-straight suc­cess at the NYIOOC, the pro­duc­ers behind Al-Zait tri­umphed in their first year enter­ing the com­pe­ti­tion, earn­ing three Gold Awards for its Frantoio, Koroneiki and Picual oils.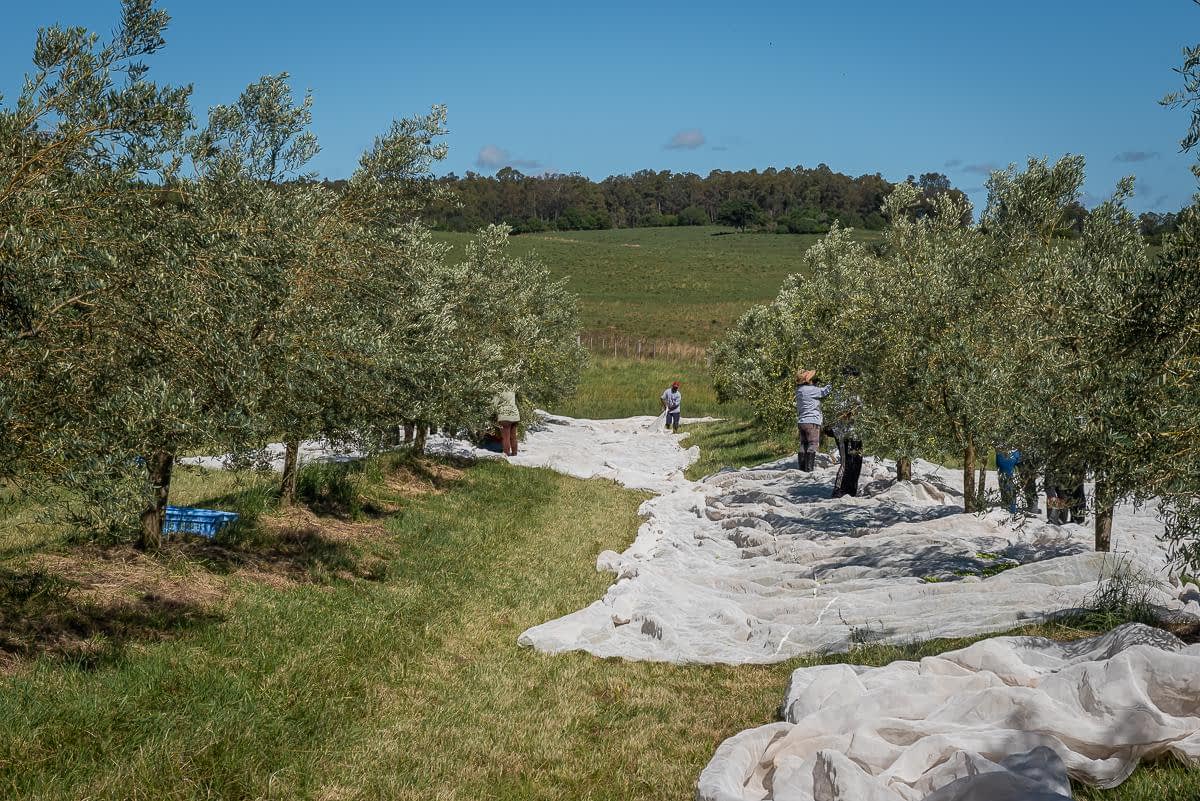 "It is a huge recog­ni­tion of our poten­tial, of the speed at which olive trees have adapted to a soil and cli­mate con­di­tion so dis­tinct from their ori­gin," Luiza Osorio, Al-Zait's exec­u­tive offi­cer who co-founded the com­pany with her part­ner, Fernando Alfama, said.
The awards in the Southern Hemisphere edi­tion of the NYIOOC were announced in batches over the course of a month-and-a-half, and Al-Zait learned about its awards in early September. As a result, the com­pany has already seen the impact of win­ning.
"The awards have been instru­men­tal in ele­vat­ing our brand's recog­ni­tion and cred­i­bil­ity glob­ally," Osorio said. ​"They reflect and sup­port all our effort and hard work. We've seen a notice­able increase in con­sumer inter­est in our extra vir­gin olive oil. This has trans­lated directly into height­ened sales and enhanced brand value."
Not too far away, Estância Dona Genoveva, another first-time win­ner, won two Gold Awards for its Olivas Alto Bonito brand's blend and Koroneiki.
"Obtaining awards, such as our Gold Awards, in a pres­ti­gious global com­pe­ti­tion such as the NYIOOC gives us an extra­or­di­nary incen­tive," said owner Renato Kalil.
He added that on an indi­vid­ual level and for the region and the coun­try, achiev­ing inter­na­tional recog­ni­tion illu­mi­nates the way for­ward for Brazilian olive oil glob­ally.
"Our lat­est har­vest was in March 2023, when the trees were four years old, and we faced a severe drought in the sum­mer," Kalil said. ​"To pre­serve the olive trees' health and main­tain the fruits' proper tur­gor, we car­ried out con­tin­u­ous man­ual irri­ga­tion dur­ing the last 50 days until har­vest. This was effec­tive, com­pletely recov­ered our fruit, and allowed good qual­ity oil to be obtained."
Another new­comer, Olivas de Gramado, from Rio Grande do Sul, won a Silver Award for its Terroir Serrano blend de Campo.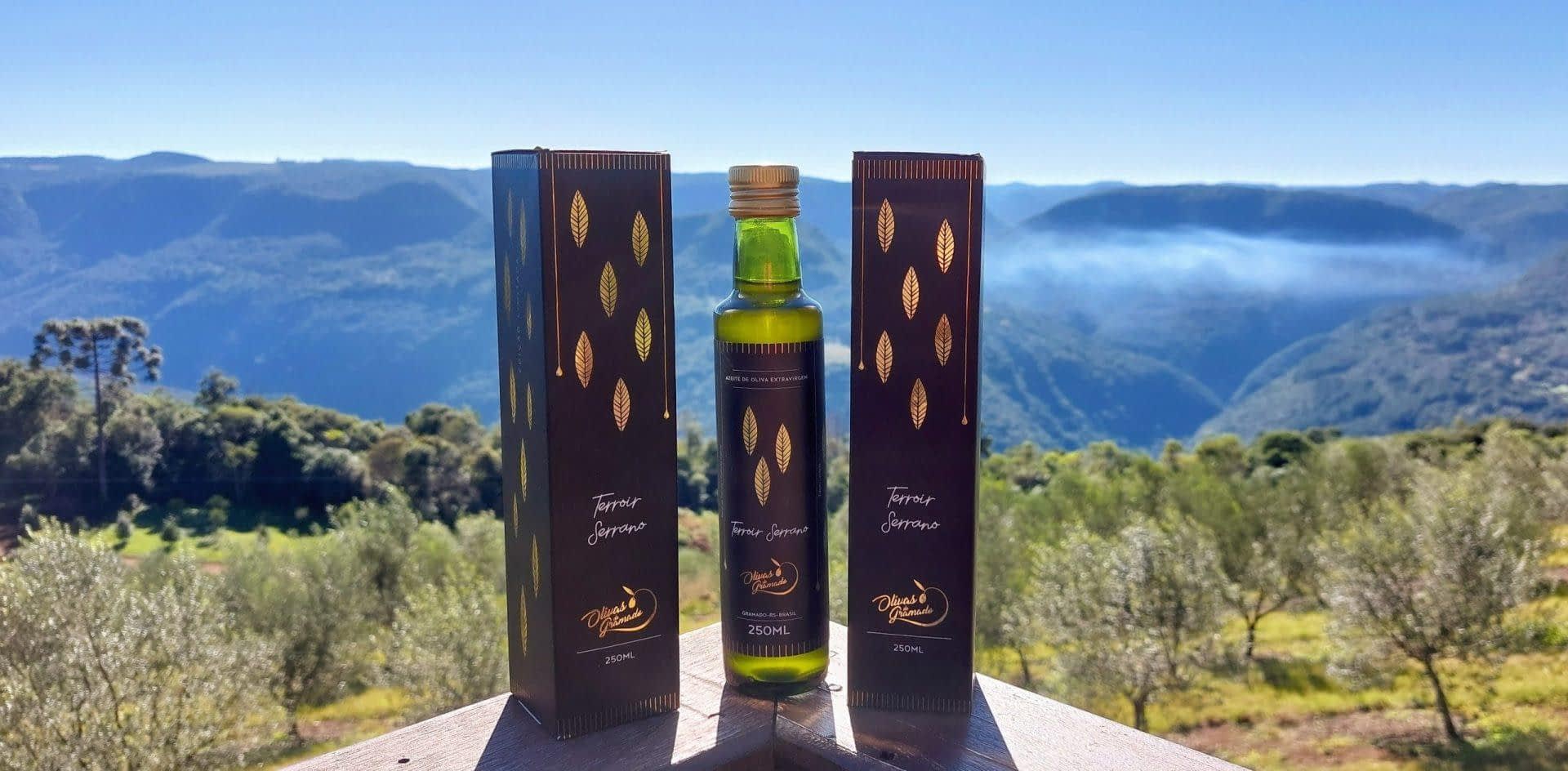 André Bertolucci, the company's olive oil spe­cial­ist, said they always strive for qual­ity.
"We had a very pro­nounced dry period by the time before the har­vest," Bertolucci said. ​"However, this didn't pre­vent the har­vested fruit from main­tain­ing all their sen­so­r­ial and organolep­tic prop­er­ties."
"As we har­vest man­u­ally on very rugged ter­rain, the strain on the team was great," he said. ​"But this did not pre­vent us from being very suc­cess­ful through­out the process, har­vest­ing the high­est qual­ity fruits."
---