The first results for Southern Hemisphere olive oil pro­duc­ers will be announced on September 1st as the sec­ond part of the 2023 NYIOOC World Olive Oil Competition gets under­way.
For the fol­low­ing two months, pro­duc­ers from at least seven coun­tries across three con­ti­nents will await news of whether their extra vir­gin olive oil has been awarded at the world's largest and most pres­ti­gious olive oil qual­ity con­test.
Registration for Southern Hemisphere pro­duc­ers is still open; the dead­line for receiv­ing sam­ples is October 1st.
See Also:
The World's Best Olive Oils
To date, 92 entries have been sub­mit­ted from Brazil (39), South Africa (14), Australia (13), Chile (13), Argentina (6), Uruguay (4) and New Zealand (3).
While pro­duc­ers across the hemi­sphere reported mixed results for olive oil pro­duc­tion quan­ti­ties, many were con­fi­dent that qual­ity was as high as ever.
Producers and author­i­ties in Argentina, Brazil and Chile reported improved har­vests com­pared to the pre­vi­ous year. Uruguay is expect­ing a record har­vest.
"On the other hand, the qual­ity obtained this year is excep­tional; we are happy with the sen­sory pro­files we are obtain­ing," said María Morín, the mar­ket­ing man­ager at Nuevo Manatial in Uruguay, which earned a Gold Award at the 2022 NYIOOC.
Meanwhile, pro­duc­ers in South Africa, Australia and New Zealand are not as con­fi­dent about the quan­tity of olive oil pro­duced but also said they believe qual­ity is world-class.
"Olive oil qual­ity was excel­lent," said Leandro Ravetti, Cobram Estate's co-chief exec­u­tive and chief oil maker.
Over the years, pro­duc­ers have shared the ben­e­fits of win­ning inter­na­tional qual­ity awards. In a 2019 sur­vey, dozens of NYIOOC win­ners said the awards improved their brand's stand­ing in the eyes of prospec­tive and exist­ing cus­tomers.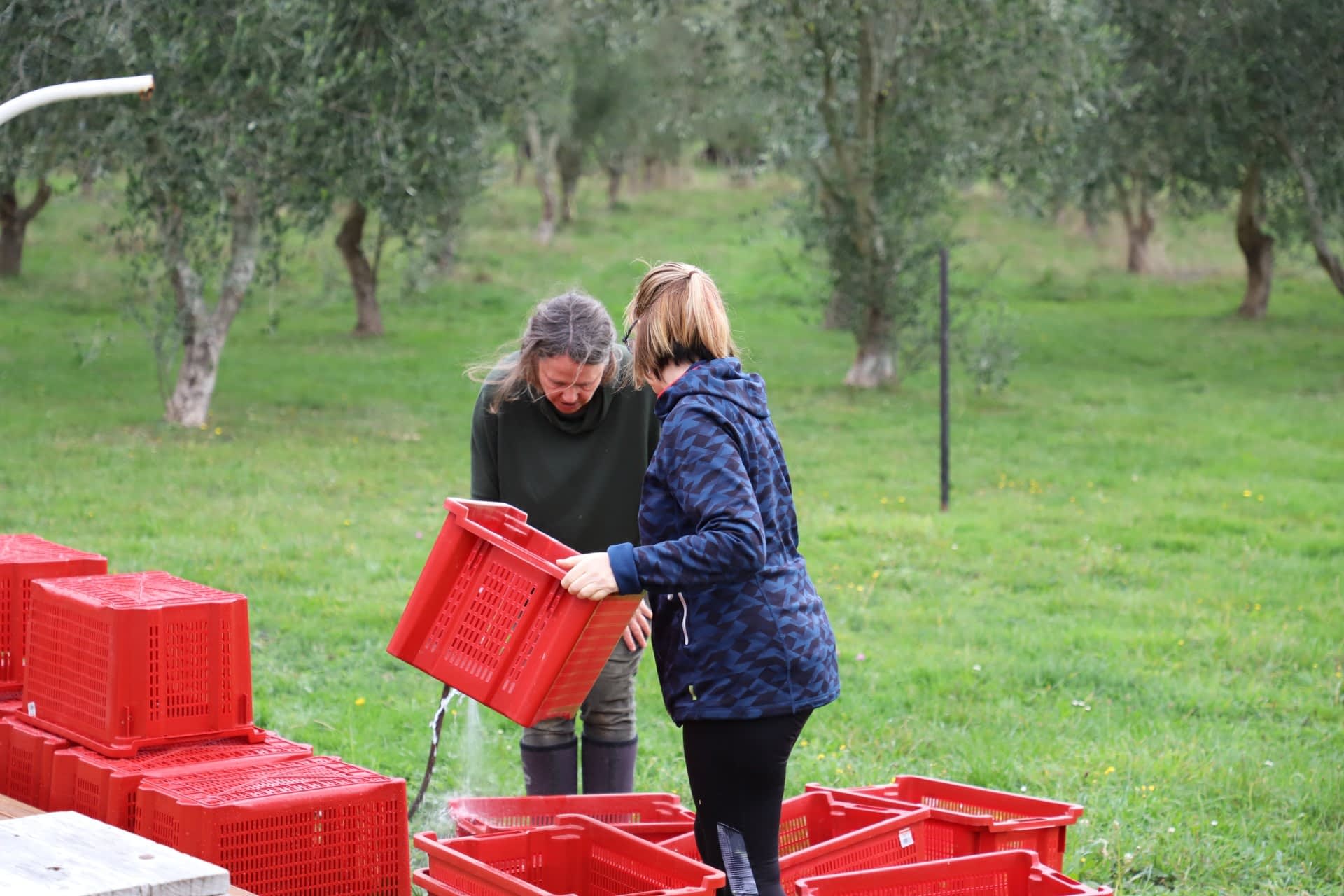 "After announc­ing our award, we've had a lot of new inter­est in our oil and we are cer­tain sales will con­tinue strongly until we sell out," said Sally Murrey, co-owner of Totara Tunnel Olives in New Zealand, which earned a Gold Award at the 2022 NYIOOC.
"These awards are val­i­da­tion of the hard work, ded­i­ca­tion and exper­tise we have put into pro­duc­ing our world-class oils and will help build an increased aware­ness amongst retail­ers and con­sumers," added Tim Dugan, the man­ag­ing direc­tor of Cockatoo Grove in Australia, which earned two Gold Awards at the 2022 NYIOOC.
Still, other pro­duc­ers went a step fur­ther and said NYIOOC vic­to­ries helped improve the rep­u­ta­tion of entire regions in coun­tries that are not tra­di­tion­ally asso­ci­ated with olive oil pro­duc­tion.
"Olive oil pro­duc­tion in Brazil is some­thing new and win­ning these awards shows our poten­tial to pro­duce qual­ity olive oil," said Paula Trevisan, the owner of Origen Trevisen, which won a Gold Award at the 2022 NYIOOC. ​"This is an incen­tive for pro­duc­ers to increase pro­duc­tion and new ones to enter the olive grow­ing busi­ness."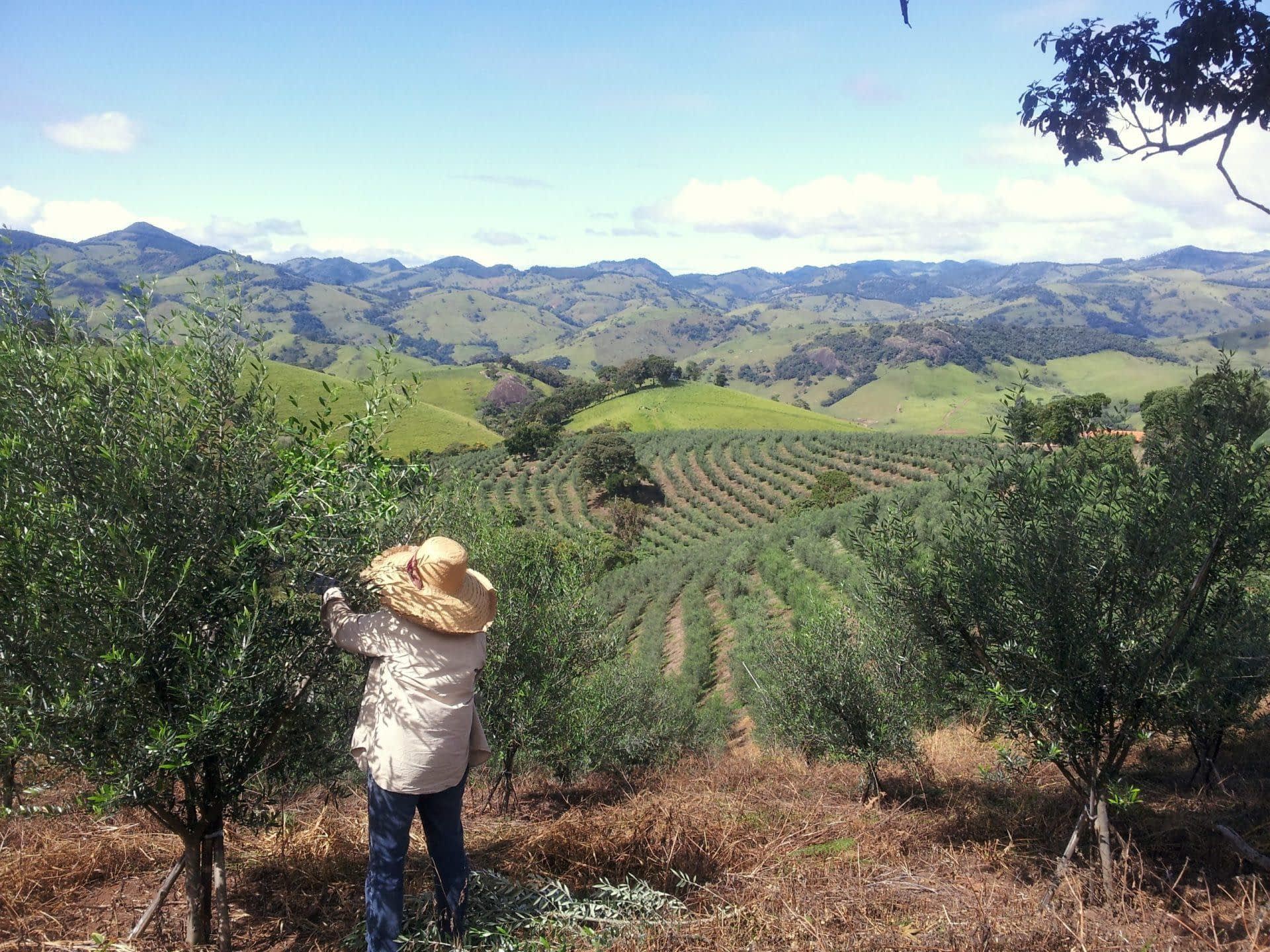 "[The NYIOOC] allows South African oils – and Western Cape oils – to be bench­marked against the best in the world," added Willie Duminy, co-owner of Porterville Olives. ​"We believe that the three 2022 Gold Awards will enhance our Andante brand sub­stan­tially, locally and inter­na­tion­ally."
Producers also point out the impor­tance of the NYIOOC for first-time win­ners, con­firm­ing that they are mov­ing in the right direc­tion and reward­ing the hard work and sac­ri­fice it takes to pro­duce award-win­ning extra vir­gin olive oil.
"Everyone rec­og­nizes that hav­ing two olive oils awarded at the NYIOOC dur­ing their first par­tic­i­pa­tion shows ded­i­ca­tion in all stages of the process," said Flavo Fernandes, co-owner of Pedregais in Brazil, which earned two Gold Awards at the 2022 NYIOOC.
"We are extremely happy to see that, despite our short his­tory of only five years, our daily work and ded­i­ca­tion were rec­og­nized," he con­cluded.
---