Olive trees and olive groves have been a favourite sub­ject for some of the great­est artists. From the Renaissance painters of the 15th cen­tury to the con­tem­po­rary painters, olives are depicted in var­i­ous styles and forms, each a trib­ute to the magic of this tree.
1 Claude Monet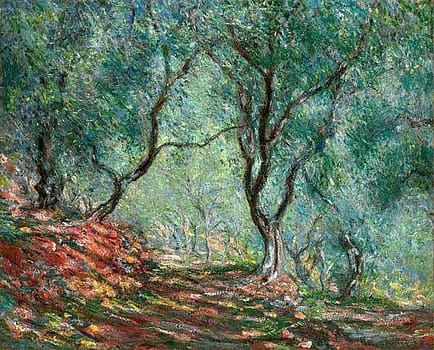 A pio­neer of impres­sion­ism, Monet cre­ated his own approach to land­scape paint­ing. A lover of nature, he was inspired by trees and plants through­out his life.
2 Edgar Degas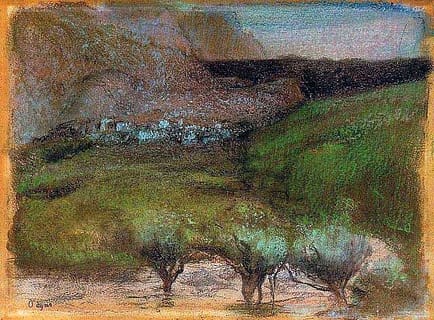 One of the founders of Impressionism, Degas dumped law school to become an artist. His olive trees paint­ing is an excep­tional sam­ple of Impressionism, though Degas pre­ferred to con­sider him­self a real­ist.
3 William Merritt Chase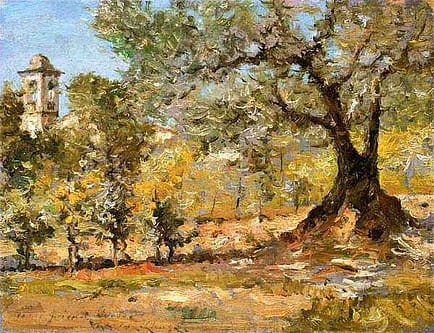 A well-known American painter, Chase mostly cre­ated por­traits but also some excel­lent paint­ings depict­ing land­scapes. He used to rent a house near Florence and spend his sum­mers there, hence his con­cern with olive trees and groves.
4 John Singer Sargent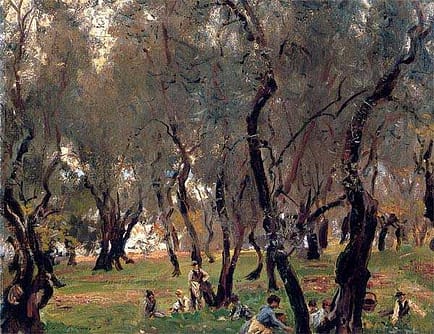 A rep­re­sen­ta­tive of real­ism and impres­sion­ism, Sargent was born in Venice to American par­ents and stayed in Paris and London. His works are of aston­ish­ing detail and he liked to work en plein air, mean­ing out in the open using the nat­ural light.
5 Salvadore Dali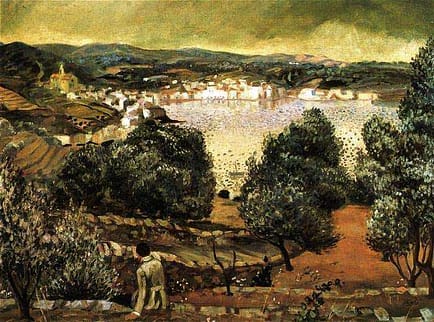 Salvador Dali, the great artist of Surrealism, painted his olive trees in 1922. He reg­u­larly vis­ited Cadaques, a town at the Girona region of south­ern Spain, and was inspired by its sur­round­ing nature.
6 El Greco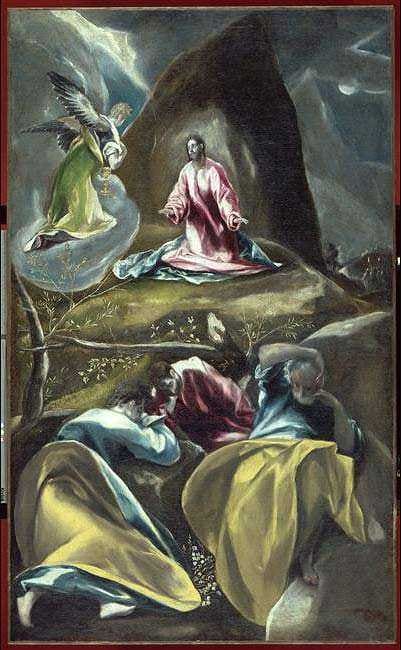 El Greco, who lived dur­ing the Spanish Renaissance and was mainly con­cerned with reli­gious sub­jects, cre­ated Christ in the Olive Garden with his char­ac­ter­is­tic style of elon­gated fig­ures and objects in 1563.
7 Henri Matisse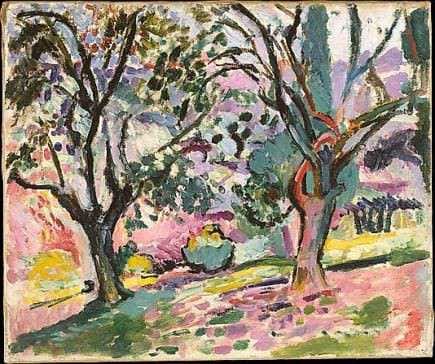 His mas­tery of the expres­sive lan­guage of colour and draw­ing, dis­played in a body of work span­ning over a half-cen­tury, won Henri Matisse recog­ni­tion as a lead­ing fig­ure in mod­ern art. Painted in Collioure, a scenic town on the Mediterranean coast that drew many painters of the day, ​"Promenade among the Olive Trees" is one of the ear­li­est and most impor­tant paint­ings of Matisse's Fauve period.
8 Vincent Van Gogh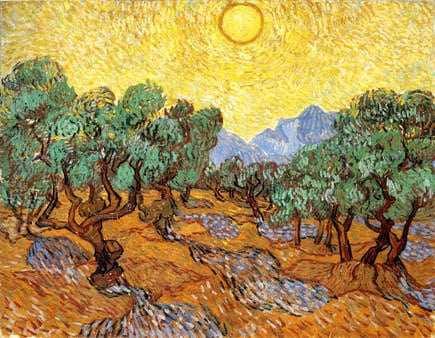 Van Gogh, the famous Dutch painter, was par­tic­u­larly inspired by olive trees and left quite a lot of draw­ings in his exquis­ite Post-Impressionism style depict­ing olive trees and olive groves. His set­tle­ment in south­ern France brought bright col­ors to his palette which he used to cre­ate some of the most mag­nif­i­cent pieces of art the world has ever seen.