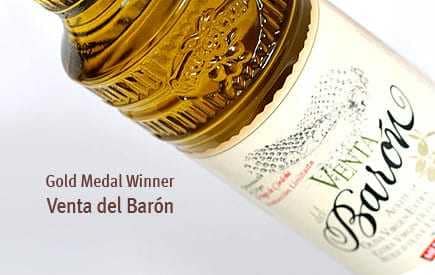 Spanish extra vir­gin olive oils received a total of 51 awards includ­ing two Best of Class at the New York International Olive Oil Competition.
Over 700 entries from 22 coun­tries were sub­jected to a blind taste test to select the world's best olive oils for 2013 at last week's com­pe­ti­tion, which was held at the International Culinary Center in New York. Spain fin­ished sec­ond only to Italy, the coun­try with the most entries in the com­pe­ti­tion.
Spain, with its haul of two Best of Class and 25 Gold earned a total of 51 awards for the event. Spanish EVOO com­pa­nies Masia el Altet, located in the Alcoy Mountains of Alicante, and Andalusian pro­ducer Finca La Torre both took home Best of Class awards for their respec­tive cat­e­gories, North Medium Intensity Blend and North Medium Intensity Monovarietal. Both oils received scores of 9.50 of a pos­si­ble 10.0.
Another big win­ner for the year was Aceites Melgarejo, who received two Gold awards, with a score of 8.60 in the Robust Monovarietal cat­e­gory with its Arbequina, and 8.20 for their Picual. The com­pany was founded in 1995, but strives to con­tinue a rich his­tory of olive farm­ing that has been car­ried out by the fam­ily for gen­er­a­tions. Located in Jaén, one of the regions most known for olive oil pro­duc­tion in the world, olive oils from Melgarejo have received no less than 22 prizes this year alone.
Other top Spanish scor­ers included Venta del Barón from Córdoba and Aciete Novecientos from the province of Jaén, which both scored an impres­sive 9.50 in their cat­e­gories. Popular Spanish export, Chef José Andrés, also received a Gold award for the olive oil to which he lends his name, José Andrés by Casas de Hualdo Secret Blend, which scored a 9.0 in the Robust Blend cat­e­gory.
The win­ning olive oils from Spain are below. The full list of win­ners can be found at the Best Olive Oils web­site.
---