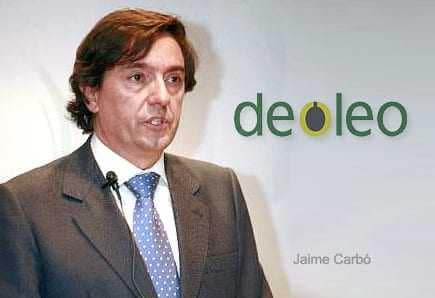 Spanish food giant Deoleo — owner of olive oil brands Carbonell, Bertolli, Carapelli, Koipe and Sasso — is back in the black and plan­ning to dou­ble its size via growth in emerg­ing mar­kets.

After what it described as ​"a period of insta­bil­ity, pro­found change and restruc­tur­ing," the Madrid-based world leader in olive oil trade booked a net profit of €1.1m for 2011 after a €56.5m loss the year before.
Deoleo, for­merly known as SOS Corporacion Alimentaria, is now aim­ing for expan­sion in China, India and South America, reports Spain's Expansión news­pa­per. And in estab­lished mar­kets it plans new prod­ucts aimed at spe­cific culi­nary uses — such as fry­ing oils that deliver lower food fat absorp­tion — and in new pack­ag­ing, such as spray for­mats.
Financial recov­ery
In a report last week to Spain's National Securities Market Commission (CNMV for its ini­tials in Spanish), Deoleo said that among effi­ciency mea­sures that returned it to profit were the reduc­tion of its work­force from 2230 to 1021. More jobs will be shed until a tar­get of 923 is reached.
Though the group's over­all sales fell 4.4 per­cent to €1.11b ($1.46b) last year on the back of falling olive oil prices, Deoleo high­lighted its suc­cess in gain­ing ground in emerg­ing mar­kets, with 56 per­cent growth in China, 28 per­cent in Brazil, 19 per­cent in Thailand and 11 per­cent in South Korea.
However, accord­ing to Expansión, 30 per­cent of Deoleo's profit last year was pro­duced in Spain, another 30 per­cent in Italy, and 20 per­cent in the US, Canada and Mexico.
Deoleo said a 11 per­cent fall in its Ebitda (earn­ings before inter­est, taxes, depre­ci­a­tion and amor­ti­za­tion) to €85m was mainly due to losses in the first half of the year in its sun­flower oil busi­ness and increased pro­mo­tion of olive oil in key mar­kets.
Olive oil mar­ket gains vol­ume, loses value in Spain, Italy, while club stores lead retail growth in US
In its report to the CNMV, Deoleo said Spain's olive oil mar­ket had grown by 1.98 per­cent in vol­ume last year but lost 0.9 per­cent in value, while the virgin/extra vir­gin seg­ment grew by 9.2 per­cent in vol­ume and and 5.7 per­cent in value, accord­ing to Nielsen..
In Italy both vol­ume grew and value fell by 0.8 per­cent.
The US mar­ket had remained rel­a­tively sta­ble but its rate of growth had slowed, Deoleo reported. ​"It should be kept in mind that in this coun­try the club store, which is the fastest-grow­ing retail seg­ment, was not mea­sured by Nielsen," the group said.
The store brand olive oil mar­ket lost mar­ket share in coun­tries that have tra­di­tion­ally been higher con­sumers — such as Spain and Italy — but gained ground in the US and Germany.
Meanwhile the mar­ket for sun­flower oil in Spain has shrunk 2.2% — attrib­uted to reg­u­lar users switch­ing to olive oil because of the latter's price drop.
Bumper har­vest to keep prices down
Deoleo noted that olive oil prices remained depressed. The price for lam­pante oil, for instance, was down 11.4 per­cent on a year ago.
"The prices will main­tain this down­ward ten­dency in all mar­kets amid the huge 2011/12 harvest,which at time of pub­li­ca­tion was nearly com­plete and could exceed 1.5m tons in Spain." it reported.
New prod­ucts
Deoleo direc­tor gen­eral Jaime Carbó told jour­nal­ists last week that it was time to mod­ern­ize the oil sec­tor just as had hap­pened with wine in the New World. ​"People don't under­stand denom­i­na­tions of ori­gin, but they do know the grape vari­ety they like," he said.
In a sim­i­lar way, con­sumers would be more likely to under­stand and buy an oil that was ideal for fry­ing fish, another for grilling, and another per­fect for cook­ing meat, Carbó said.
Regarding Deoleo's work on prod­ucts for lower fat uptake in fried food, he said he'd be ​"able to offer an oil that could be mar­keted as both being ideal for tem­pura and pro­vid­ing a 20% sav­ing in the oil vol­ume used."
---