Farmers through­out Europe could play a piv­otal role in the suc­cess of the new European Union Forest Strategy, which asks mem­ber states to plant three bil­lion more trees on the con­ti­nent by 2030.
"Member states can encour­age farm­ers to estab­lish new forests by set­ting appro­pri­ate sup­port lev­els for pay­ments, com­pen­sat­ing both the estab­lish­ment and main­te­nance costs," a European Commission source told Olive Oil Times.
The strat­egy empha­sizes how every cit­i­zen, pri­vate orga­ni­za­tion and pub­lic insti­tu­tion is wel­come to par­tic­i­pate in the refor­est­ing effort. However, the com­mis­sion said that farm­ers' com­mit­ment to the strat­egy could sig­nif­i­cantly enhance the chances of reach­ing the ambi­tious tar­get given their knowl­edge of their land.
See Also:
Deforestation and Industrial Agriculture Spur Zoonotic Diseases, Study Finds
In this sce­nario, one of the main issues may be the poten­tial loss of crop­land in favor of new forestry areas.
"Member states can set the length for the com­mit­ment period for an annual pre­mium per hectare to cover the costs of agri­cul­tural income fore­gone and main­te­nance," the European Commission sources said. ​"Under the cur­rent pro­gram­ming period, it is 12 years, and under this com­mit­ment period, the afforested land remains eli­gi­ble for direct pay­ment."
According to the com­mis­sion, the oppor­tu­ni­ties for farm­ers and land man­agers will grow due to the Carbon Farming Initiative, with which Brussels hopes to trig­ger effi­cient and eco-friendly car­bon-trap­ping devel­op­ment mod­els.
This ini­tia­tive said the com­mis­sion, ​"will aim to pro­mote fur­ther a new green busi­ness model that rewards cli­mate and envi­ron­men­tally friendly prac­tices by land man­agers, includ­ing for­est man­agers and own­ers, based on the cli­mate ben­e­fits they pro­vide."
"The remu­ner­a­tion of mit­i­ga­tion efforts through incen­tive pay­ments or the gen­er­a­tion of trad­able car­bon cer­tifi­cates will cre­ate a new busi­ness model that pro­vides a new source of income to farm­ers, foresters and land man­agers who imple­ment sus­tain­able activ­i­ties lead­ing to car­bon removals and stor­age," the com­mis­sion added.
The E.U. paper on the Three Billion Tree Initiative empha­sizes the essen­tial role of forests in the sus­tain­abil­ity of human activ­i­ties. Forests are ecosys­tems that pro­vide water reg­u­la­tion, dis­as­ter risk reduc­tion, soil sta­bi­liza­tion and ero­sion con­trol while also being a source for air and water purifi­ca­tion, food, med­i­cine, recre­ation and income.
The ini­tia­tive fur­ther stated the crit­i­cal role of urban veg­e­ta­tion and trees, the increase of which will also be imple­mented as a strate­gic tar­get.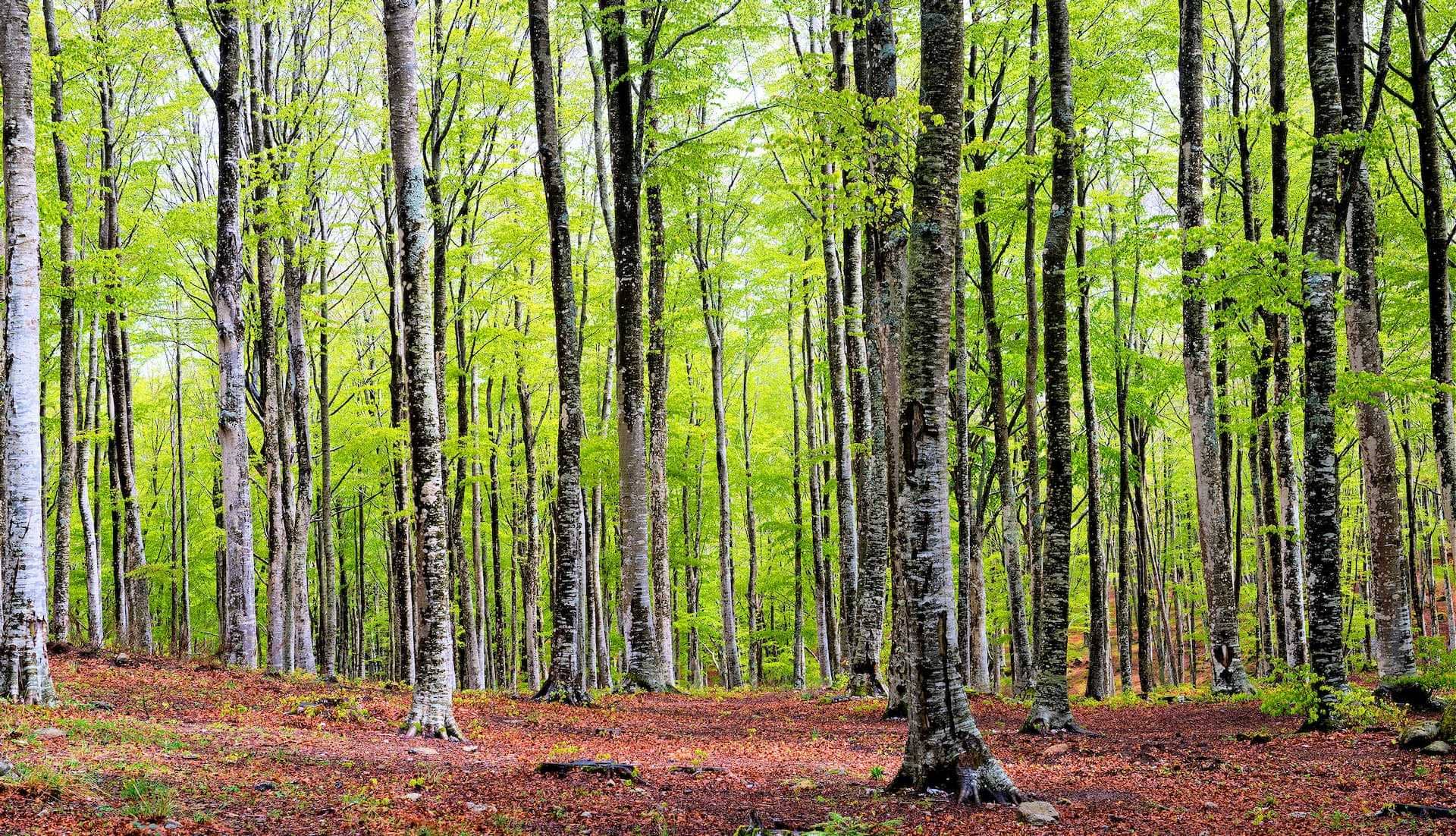 A sub­stan­tial part of the E.U. forestry effort will be deliv­ered through the means of the new Common Agricultural Policy (CAP), recently agreed upon by E.U. mem­ber states.
"The new deliv­ery model of the future CAP will give mem­ber states more flex­i­bil­ity and will there­fore make it pos­si­ble for them to bet­ter take into account local con­di­tions and needs," the European Commission sources said.
According to the com­mis­sion, ​"beyond the pos­si­bil­ity of tra­di­tional afforesta­tion, sup­port can be received for estab­lish­ing agro­forestry sys­tems, com­bin­ing tree grow­ing with either pas­toral or arable cul­tures."
The result­ing forestry man­age­ment will allow farm­ers to par­tic­i­pate in the for­est ini­tia­tive while still being eli­gi­ble for com­pen­sa­tion and pay­ment pro­vided by the CAP.
While the olive tree is con­sid­ered agri­cul­tural pro­duc­tion and falls out­side the scope of the E.U. Forest Strategy, the com­mis­sion empha­sized how ​"spe­cific actions in sup­port of this type of pro­duc­tion can be included in the new National Strategic Plans that the mem­ber states are prepar­ing in the con­text of the new CAP."
Still, the three bil­lion tree tar­get will have to take into account and resolve sig­nif­i­cant prob­lems plagu­ing E.U. forests.
"Unlike almost all con­ti­nents, in the European Union, forests have been grow­ing in the last decades," Leonardo Bianchini, co-owner of the arborist con­sul­tancy Urban Trees Management, told Olive Oil Times. ​"But if that hap­pens, it is also due to the aban­don­ment of crop­lands."
"The col­o­niza­tion by forests of for­mer farm­ing areas is cre­at­ing a series of sim­pli­fied and del­i­cate forestry ecosys­tems," he added. ​"Those are prone to pathogens, are not resilient and are often at risk of fuel­ing wild­fires."
According to Bianchini, the new plant­ing projects will have to be care­fully eval­u­ated by choos­ing the suit­able loca­tions and the right species, con­sid­er­ing the fol­low­ing main­te­nance oper­a­tions, their costs and adopt­ing ade­quate fire pre­ven­tion mea­sures.
"New trees can absorb and cap­ture car­bon diox­ide, that is true, but only if they stay healthy and find the right con­di­tions to grow," he said.
While the core of the European project is to con­tribute to tack­ling chal­lenges brought on by cli­mate change, the deploy­ment of the trees them­selves does not con­sti­tute a guar­an­tee for suc­cess.
See Also:
Europe Plans to Triple Agricultural Land Dedicated to Organic Farming by 2030
"What we see now is that the cli­mate insta­bil­ity is heav­ily affect­ing veg­e­ta­tion and trees, putting them under great stress which directly affects their health," Bianchini said.
He added that tree nurs­eries will play a sig­nif­i­cant role in the suc­cess of the ini­tia­tive.
"It will be very rel­e­vant to select high-qual­ity nurs­ery mate­r­ial; forestry tree spe­cial­ized nurs­eries should receive incen­tives for pro­duc­ing mate­r­ial with spe­cific genetic char­ac­ter­is­tics which have also been grown under spe­cific pro­to­cols," Bianchini said.
One of the main issues will be pro­tect­ing new European forests from the many for­eign pathogens spread­ing across the con­ti­nent.
"We are now fac­ing bac­te­ria and pests com­ing from abroad," Bianchini said. ​"We should prob­a­bly do much more than we cur­rently do in the European Union to limit the import of organic plant mate­ri­als or even wooden arti­facts."
While the E.U. paper on the Forest Strategy does not men­tion such a mea­sure, it con­firms the rel­e­vance of care­ful forestry plan­ning.
"The pledge of three bil­lion addi­tional trees will be car­ried out with a long-term plan­ning and mon­i­tor­ing scheme," the com­mis­sion said. ​"This will ensure that the trees are not only planted but are also allowed to grow over time and thrive in a chang­ing cli­mate."
Most ini­tia­tives will be car­ried out locally by asso­ci­a­tions of cit­i­zens, com­pa­nies and pub­lic enti­ties. Still, the European Commission intends to ​"count and mon­i­tor" the progress as the plant­ing project unfolds.
"It will pro­vide polit­i­cal and tech­ni­cal sup­port, com­mu­ni­ca­tion and label­ing, and will work along­side the European Environmental Agency on a user-friendly count­ing and mon­i­tor­ing plat­form," the com­mis­sion said.
Brussels observed that this pledge ​"will not solve the cli­mate nor the bio­di­ver­sity cri­sis on its own." Still, it aims ​"to increase for­est cov­er­age in the E.U. while respect­ing eco­log­i­cal prin­ci­ples, and improve the resilience of forests in the EU."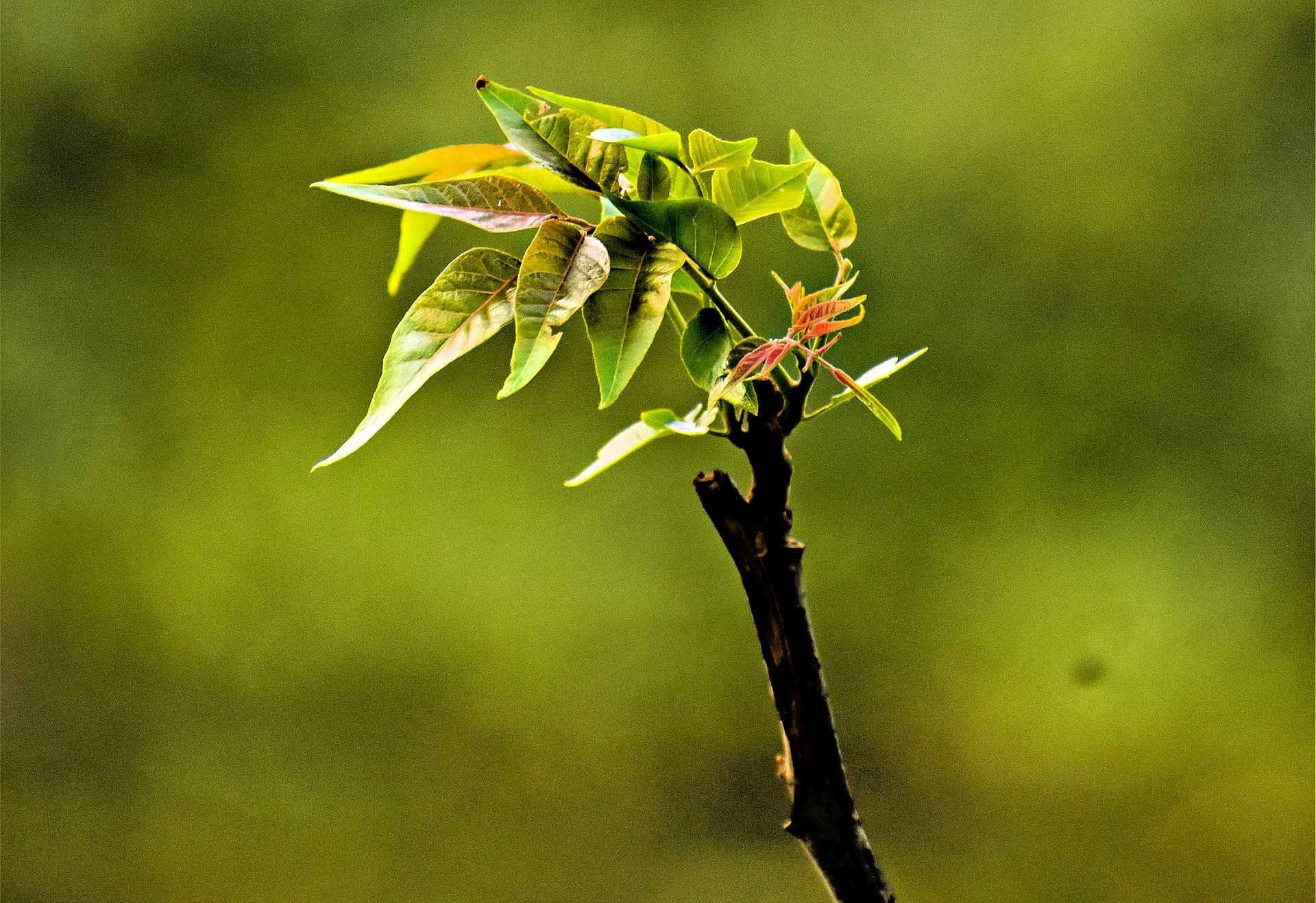 "It includes com­mit­ments to strictly pro­tect remain­ing E.U. pri­mary and old-growth forests, ensure that forests are man­aged sus­tain­ably and improve the mon­i­tor­ing of E.U. forests," the com­mis­sion added.
Planting trees to com­bat cli­mate change is becom­ing an impor­tant issue in many coun­tries through­out the world.
In Ethiopia, the gov­ern­ment has asked cit­i­zens to plant trees, and in the last two years, 27 mil­lion res­i­dents planted an aston­ish­ing 10 bil­lion trees. According to Euronews, Addis Ababa hopes to dou­ble that num­ber by the end of the next year.
A few months ago, the South Korean gov­ern­ment launched its own Three Billion Trees ini­tia­tive and plans to reach that tar­get within the next 30 years.
Meanwhile, in Pakistan, new ini­tia­tives are crop­ping up to increase the country's man­grove forests. In a recent tele­vised speech, Prime Minister Imran Khan said that ​"from 2013 to 2018, we've grown a bil­lion trees and now we are tar­get­ing to grow 10 bil­lion trees."
Many more coun­tries, such as China and Brazil, are also work­ing on refor­esta­tion plans.
However, in a recent paper pub­lished by the Yale School of Environment, Adam Welz acknowl­edged how some peo­ple fear that the cur­rent focus on tree-plant­ing ini­tia­tives through­out the world could dis­tract from pro­tect­ing exist­ing forests and reduc­ing fos­sil fuel use.
Still, experts such as Bianchini and Wes Swaffar from the United States con­ser­va­tion orga­ni­za­tion American Forests believe that plant­ing ​"the right trees in the right place" can still help car­bon seques­tra­tion.
"Forests are the best nature-based solu­tion to cli­mate change," Swaffar said. ​"Trees also pro­vide many ben­e­fits to peo­ple, like improv­ing health and cre­at­ing [forestry-related] job oppor­tu­ni­ties."
---
---