As the sum­mer unfolds, more wild­fires burn across Croatia. The lat­est blazes have engulfed a 2,500-tree olive grove near the north­ern Dalmatian town of Polača.
"It was ter­ri­ble. Shocking," said Josip Kulaš, 50, who owns the grove and pro­duces olive oil at OPG Kulaš with his fam­ily.
Kulaš first saw the fire rapidly approach­ing his olive trees through the win­dow of his house. Without hes­i­tat­ing, he went to the scene with his 76-year-old father, Milo Kulaš.
See Also:
Experiment with North African Olive Varieties Bears Fruit in Croatia
Firefighters from Polača and the sur­round­ing towns soon arrived. ​"They put out the fire with super­hu­man efforts," Kulaš said.
The fire spread from the neigh­bor­ing, pri­vately-owned, aban­doned plot of land with for­est and low veg­e­ta­tion grow­ing.
However, the flames quickly crossed onto Kulaš's prop­erty and began to engulf his trees, spread­ing from one canopy to the next.
Before it was extin­guished, the fire burned through a row of 200 Cypressina trees and dam­aged between 300 and 350 trees in the olive grove.
"Fortunately, there is no dry grass in the olive grove, so extin­guish­ing it was much eas­ier," a fire­fighter said.
Kulaš, who also owns a small account­ing firm, decided to plant an organic olive grove 15 years ago and received 10 hectares of state land in a 50-year loan.
"From the begin­ning, we did every­thing accord­ing to the rules of the pro­fes­sion," he said. Along with him and his father, other fam­ily mem­bers are involved in the busi­ness, includ­ing his mother, Stoja, wife, Suzana, and daugh­ters, Antonija and Valentina.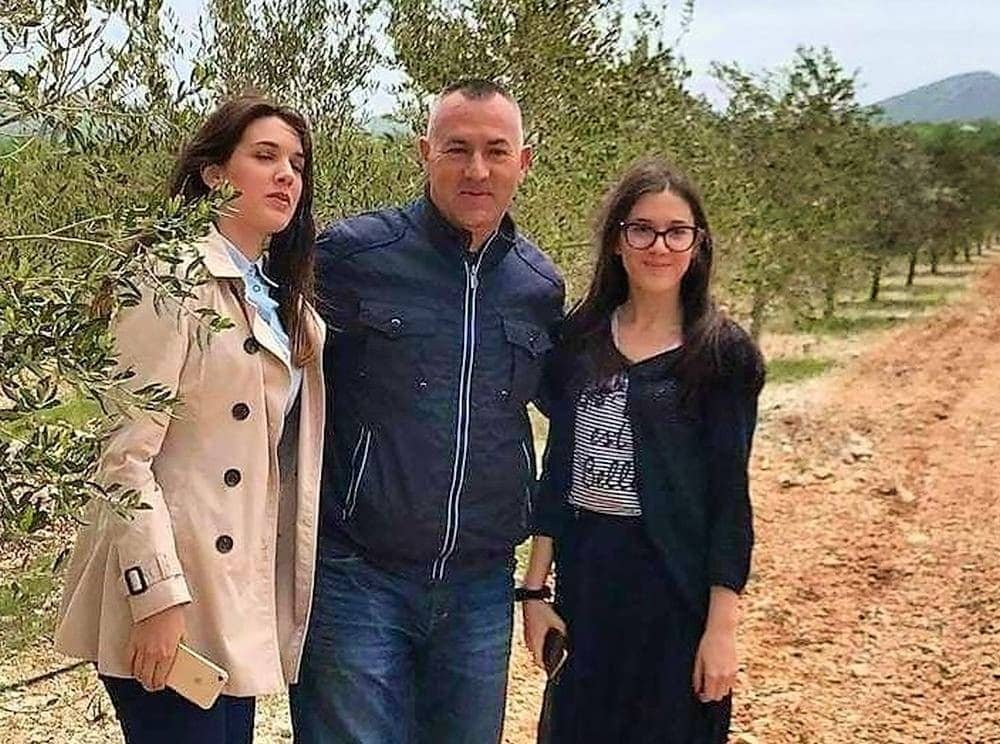 The family's olive oil busi­ness is a vital part of their liveli­hood. They expected to pro­duce at least 8,500 liters of oil from this year's har­vest with plans to sell to cus­tomers in Istria and Slovenia.
See Also:
2022 Wildfire Season Expected to Be Europe's Worst
His Faustina brand – pro­duced with Oblica, Leccino and Pendolino olives – has won var­i­ous domes­tic and inter­na­tional awards. ​"We will miss the oil from the fruits of the burned trees," he said.
Fortunately, the fruit and the trees in his olive grove were insured, so part of the dam­age, esti­mated at more than HRK 100,000 (€13,370), will be com­pen­sated.
This is the sixth year in a row that the Kulaš fam­ily has insured the olive grove using sub­si­dies from the Rural Development Program (Measure 17), which is guar­an­teed by the Ministry of Agriculture for the insur­ance of crops, ani­mals and plants.
"In our case, the annual insur­ance pol­icy costs HRK 36,388 (€4,866). Of this, our OPG pays HRK 10,000 (€1,337) or 30 per­cent, and the Agency for Payments in Agriculture, Fisheries and Rural Development within the Ministry of Agriculture pays the other HRK 25,472 (€3,406) or 70 per­cent," Kulaš said.
He rec­om­mends that other farm­ers insure their crops and agri­cul­tural infra­struc­ture.
After the experts deter­mine the total amount of dam­age, Kulaš and his fam­ily will begin the restora­tion of the burned olive grove.
They will remove all the dam­aged parts of the trees, start­ing with the leaves, out­er­most branches, sec­ondary or skele­tal branches, trunk and roots, depend­ing on the degree of dam­age.
In the case of the most severely dam­aged trees, they will remove the entire tree and plant new ones.
---