Part of our con­tin­u­ing spe­cial cov­er­age of the 2021 NYIOOC World Olive Oil Competition.
---
After what many pro­duc­ers called the best har­vest of the past two decades, Tuscany ranked among the most awarded olive grow­ing regions at the 2021 NYIOOC World Olive Oil Competition.
Favored by gen­er­ally good weather con­di­tions, farm­ers from the cen­tral Italy region were able to cope with the com­plex­i­ties aris­ing from the Covid-19 pan­demic and stood out as some of the best olive oil pro­duc­ers in the world.
I can say our work is in con­stant evo­lu­tion, and we improve our­selves one piece at a time. It is like every sea­son we write a page of the great book of qual­ity.
"It was a great emo­tion," Valentina Angelici Horecki told Olive Oil Times after receiv­ing the high­est recog­ni­tion for her organic Toscano PGI Oro di Gea.
"I must say that we hoped to get a good result as we had a won­der­ful sea­son," she added. ​"Monitoring our grove, we real­ized that the plants and fruits were in good shape and that we could obtain an excel­lent prod­uct. The first tast­ing of our oil con­firmed the qual­ity we had imag­ined."
In Terontola, a ham­let in the province of Arezzo, Angelici and her part­ner Ivano Mazzoleni man­age a 100-hectare prop­erty, Tenuta Angelici, which includes an agri­tourism ini­tia­tive.
Located on rolling hills at 500 meters of alti­tude, vine­yards and wood­lands grow along­side a grove com­posed of Frantoio, Leccino, Moraiolo and other ancient vari­eties such as Minuta.
See Also:
The Best Olive Oils from Italy
"This is a very small olive, dif­fi­cult to pick, yet it gives a char­ac­ter­is­tic note to our blend," Angelici said.
Their 3,000 plants, of which a thou­sand are cen­turies-old, are man­aged accord­ing to the organic farm­ing method.
"We recently planted new trees and still main­tained a tra­di­tional plant­ing pat­tern with the plants set at five or six meters from each other," she said.
Preserving and improv­ing the envi­ron­men­tal bal­ance of the ter­ri­tory is a top pri­or­ity for many Tuscan farm­ers. This objec­tive is also pur­sued by Simone Botti, the pro­ducer behind Le Fontacce.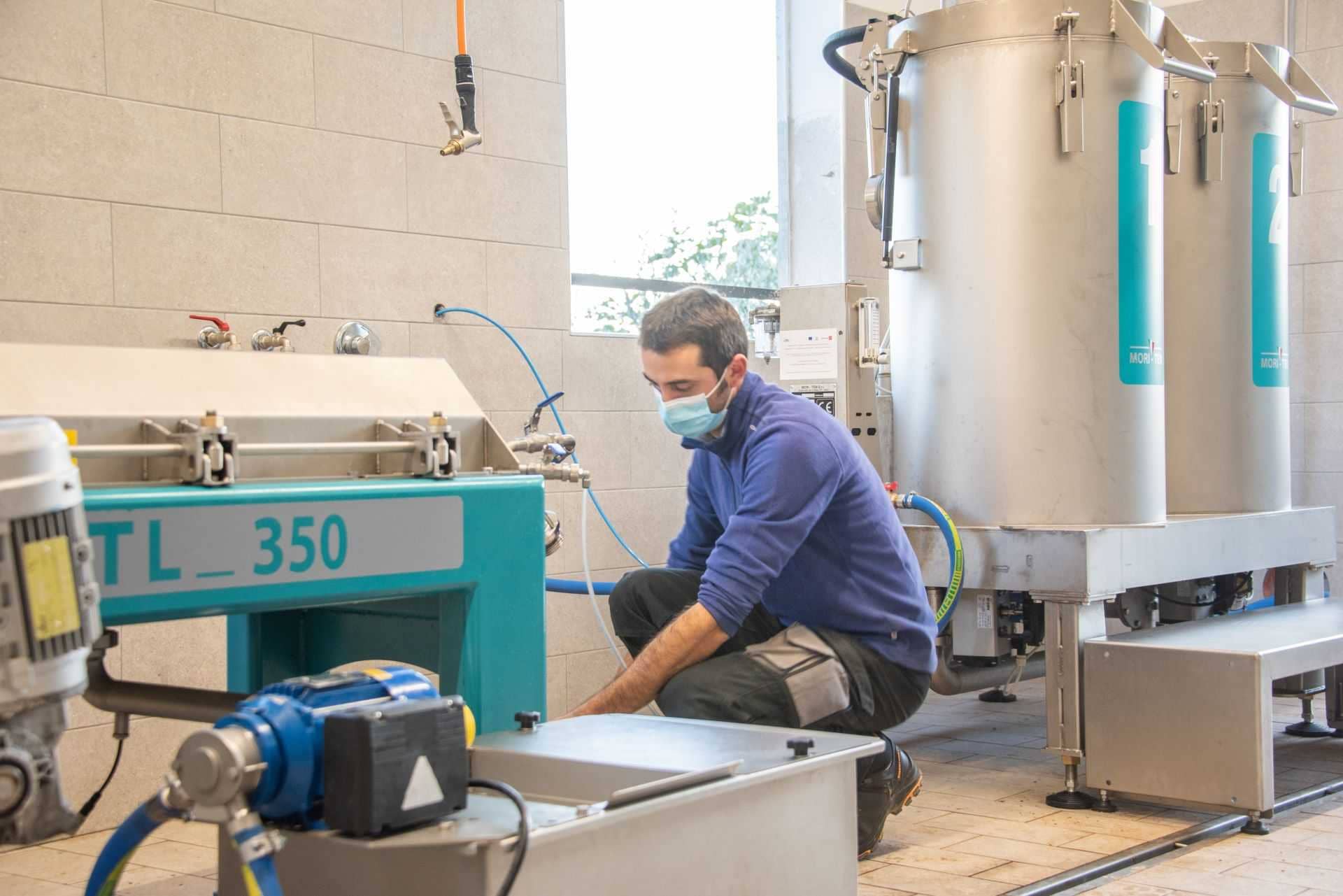 Located slightly north of Angelici, on the slopes of Mount Pratomagno, Botti pro­duces a medium organic blend that earned him a Gold Award.
"I am very happy with this result," he said from his farm in Loro Ciuffenna. ​"It came at the end of a favor­able sea­son that allowed us to arrive at the mill with very healthy olives. Obtaining this award repays all the efforts put in over last year, in which, despite every­thing we have expe­ri­enced, we reached good results in terms both of qual­ity and quan­tity."
Botti empha­sized that dur­ing har­vest­ing and milling oper­a­tions at the com­pany facil­ity, all the required Covid-19 safety pro­to­cols were fol­lowed to pro­tect the work­ers.
"This allowed us to com­plete the task with­out any prob­lem," he said. ​"We can say it was not so easy, but we did it, every­thing went well, and it ended up with this recog­ni­tion."
Botti takes care of 3,000 Frantoio, Leccino and Moraiolo trees, all of which are grown on land that has belonged to his fam­ily since the early 1800s. Besides the olive trees, other authocto­nous crops, such as legumes and irises, also grow under an organic pro­duc­tion regime.
Meanwhile, a green, unspoiled val­ley in the province of Florence is home to Fattoria di Volmiano, who was awarded by the inter­na­tional panel of the NYIOOC for its Laudemio.
"It is a great sat­is­fac­tion for us to have received this Gold Award," owner Lapo Gondi said. ​"We started pro­duc­ing Laudemio last year. We joined the pro­duc­ers' con­sor­tium in October and imme­di­ately ren­o­vated our oil mill, adopt­ing lat­est-gen­er­a­tion tech­nol­ogy."
"We had a really favor­able sea­son with no prob­lems from the olive fruit fly," he added. ​"We had a proper amount of rain at the right time that pre­vented any kind of water stress. In short, we had opti­mal con­di­tions for the plants to thrive and give us healthy fruits."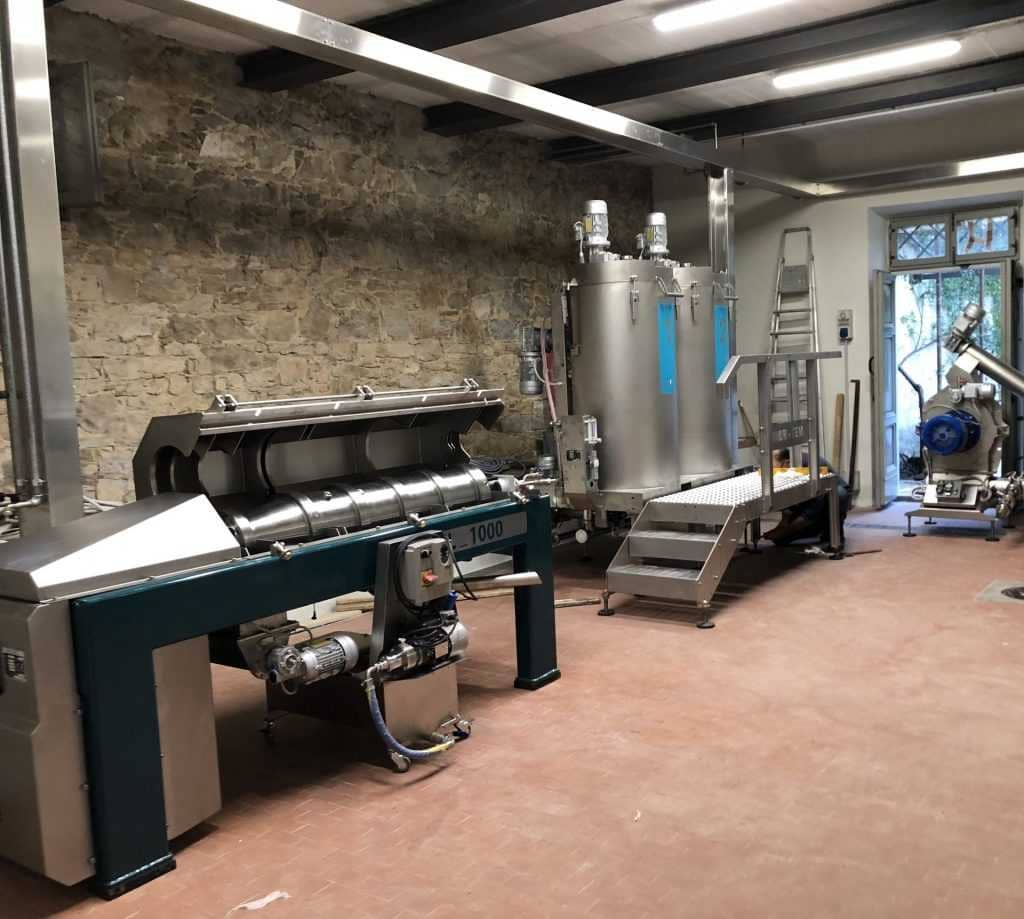 The farm cov­ers about 550 hectares on the hill­side of Morello Mountain, in Calenzano. More than 20,000 plants of Leccino, Moraiolo, Frantoio and Pendolino are spread over 70 hectares of olive groves sur­rounded by wood­lands. The prop­erty is included in a European Union Site of Community Importance.
"In such an uncon­t­a­m­i­nated val­ley, that can be defined as the green lung of Florence, it was nat­ural for us to go organic," Gondi said. ​"We are truly com­mit­ted to pre­serve its rich bio­di­ver­sity."
A Gold Award also went to Il Cavallino for its del­i­cate Special Edition blend, pro­duced by Romina Salvadori in the sea­side town of Bibbona, in the province of Livorno.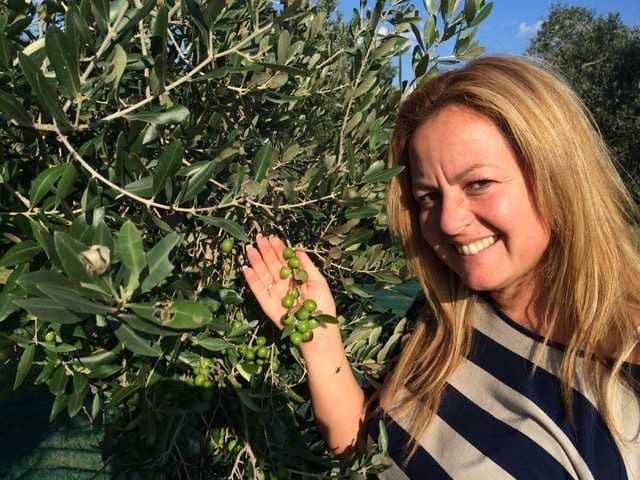 "This award gives us great sat­is­fac­tion, as it demon­strates the qual­ity of our work," Salvadori told Olive Oil Times. ​"It con­firms that the direc­tion we have taken is the right one. Namely, not only do we run an olive grove and a mill and make a top prod­uct, but most impor­tantly, we take care of our land with great care and respect, liv­ing in har­mony with nature, in a healthy envi­ron­ment."
Salvadori runs a 50-hectare orchard made up of autochtho­nous vari­eties. About 20,000 plants of Leccio del Corno, Leccino, Frantoio, Pendolino, Rosciolo and Lazzero give life to three pro­duc­tion lines.
"Our qual­ity is result of a great team­work," Salvadori said. She is sup­ported by her fam­ily, in par­tic­u­lar her father, Franco, who helps her pro­duce award-win­ning oils with his decades-long expe­ri­ence. During prun­ing and har­vest time, the two are flanked by a group of young pro­fes­sion­als too.
"We always seek to improve our­selves, keep­ing only the best inno­va­tions," she said. ​"This means hav­ing a respect­ful approach to the ter­ri­tory through the organic prac­tices we apply in our olive grove and focus­ing on the tech­no­log­i­cal upgrad­ing of our mill."
"Every year, a few appro­pri­ate adjust­ments allow us to raise the qual­ity of our extra vir­gin olive oil," she added. ​"I can say our work is in con­stant evo­lu­tion, and we improve our­selves one piece at a time. It is like every sea­son we write a page of the great book of qual­ity."
At Tenuta Capezzana, Filippo Contini Bonacossi cel­e­brates the Gold Award obtained for his organic blend of Frantoio, Leccino, Moraiolo and Pendolino olives.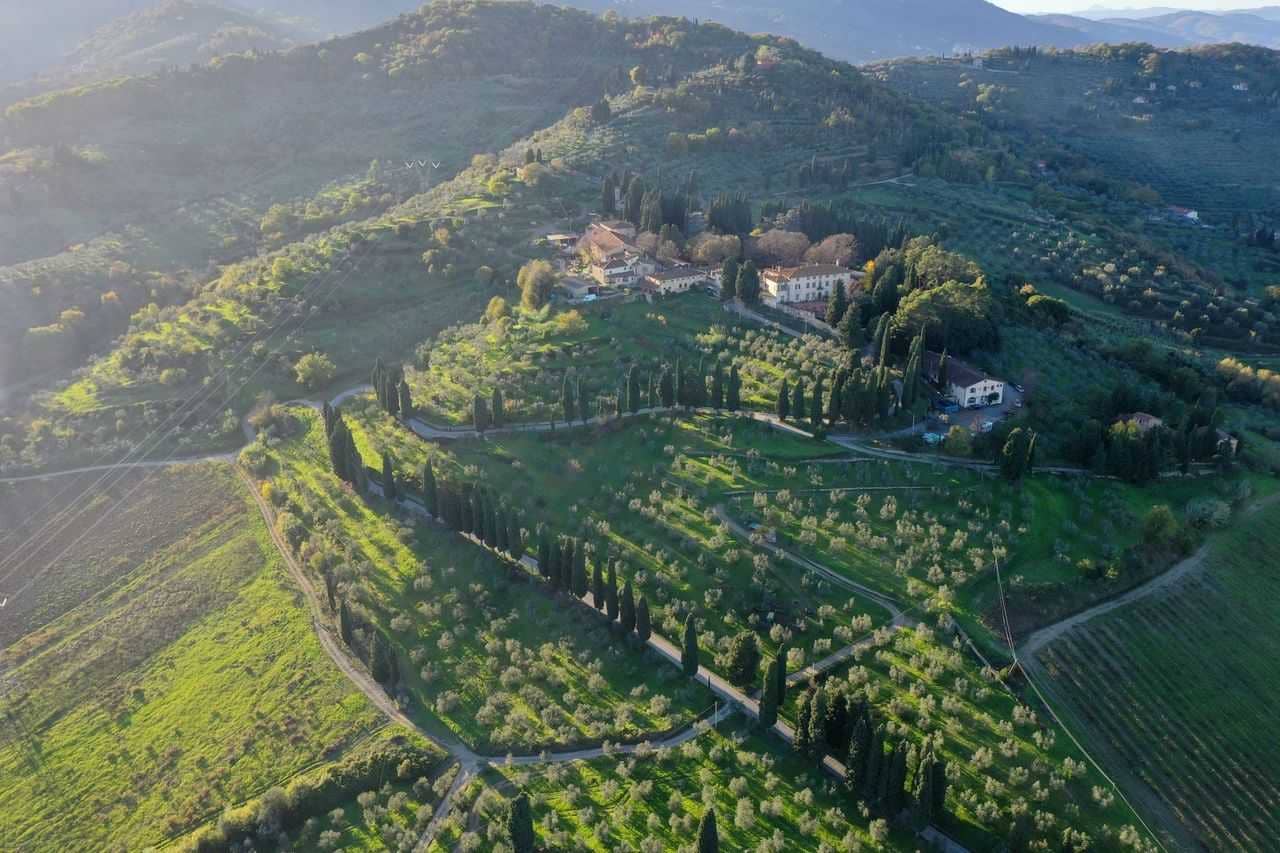 "This recog­ni­tion makes us proud," he said. ​"Some choices we made last year, which in such a com­plex moment, seemed to be bold and turned out to be suc­cess­ful. We made improve­ments to our crusher, choos­ing one of the lat­est gen­er­a­tion. We changed the malaxer with a new one under car­bon diox­ide, and we planned other adjust­ments."
The olive mill, located in Carmignano, is at the heart of an estate founded by a mem­ber of the Medici fam­ily and has pro­duced wine and olive oil since 804 A.D. The prop­erty com­prises about 16,000 olive trees scat­tered over the provinces of Prato, Florence and Pistoia.
"We man­age our orchards with the low­est envi­ron­men­tal impact," Contini Bonacossi said. ​"We are try­ing to improve the bio­di­ver­sity and pre­serve this beau­ti­ful land, which is why we apply good prac­tices like using green manure and organic fer­til­iz­ers."
"I believe that, in these times, pur­su­ing qual­ity while fol­low­ing the prin­ci­ples of sus­tain­abil­ity are key," he added. ​"We lived such an incred­i­ble time. We saw a stop in human activ­i­ties, while nature did not stop. Indeed, it enjoyed this break incred­i­bly."
"I really hope that all this helped to improve people's men­tal­ity and to make every­one under­stand that with our daily choices, includ­ing the prod­ucts we chose to con­sume, we can change things for the bet­ter," Contini Bonacossi con­cluded.
---