The big names in inte­rior design agree that olive trees should be allowed to take root inside our homes this year.
Joanna Gaines, a host of HGTV's pop­u­lar Fixer Upper pro­gram, is a huge advo­cate of bring­ing the olive tree inside. If Gaines were to pop-in on you, she'd more than likely turn up with a pot­ted olive tree than a bunch of flow­ers. According to Gaines, you can add a lit­tle farm­house charm to any room with an indoor olive tree.
American inte­rior designer Nate Berkus has embraced the trend for indoor olive trees for quite a while. Berkus's part­ner, Jeremiah Brent (also a designer) idol­izes trees as house­plants. The couple's Los Angeles home is awash with olive trees in old Indonesian pots. Prior to mov­ing to Los Angeles; Berkus's New York apart­ment housed an olive tree on an occa­sional table.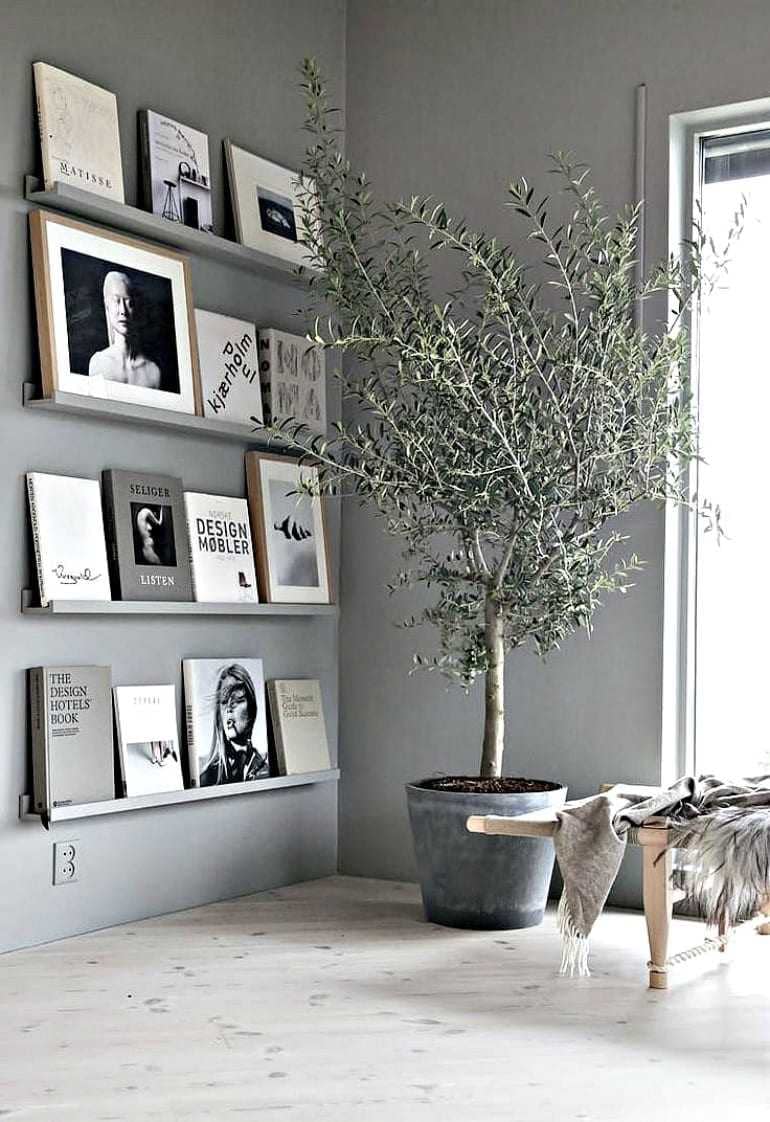 English archi­tect Ian Simpson is another devo­tee of the indoor olive tree. Simpson wel­comed olive trees in his home well before the cur­rent trend began. The archi­tect cre­ated an indoor gar­den in his Manchester pent­house apart­ment and graced it with 30 olive trees imported from Tuscany.
Richard Brunton, art direc­tor at NZ House & Garden mag­a­zine is enthu­si­as­tic about the trend for indoor olive trees. ​"I really like the sound of it. It has quite a Mediterranean look and could be very inter­est­ing in the right space. An olive tree would look won­der­ful in a home that has a Mediterranean theme or Tuscan decor. They can also be a great option for fill­ing the gaps in a room with lim­ited fur­nish­ings," he said.
Olive trees are also spurt­ing up in chic hotels and trendy restau­rants around the world. Guests at The Four Seasons Hotel in Bahrain Bay are wel­comed by eight 200-year-old olive trees that adorn the hotel's lobby. In the UK, Gusto new Nottingham restau­rant is decked out with indoor olive trees.
As well as bring­ing a bit of nature into your home, olive trees cre­ate a relaxed, calm­ing envi­ron­ment and may boost your cre­ativ­ity. Aristotle accred­ited his great­est think­ing to being among olive trees. Vincent Van Gogh claimed that he found pro­found learn­ing in olive trees, which he believed housed a sacred force.
Dwarf vari­eties of olive trees are best for inte­ri­ors unless your home is large with tall ceil­ings. Even dwarf vari­eties can reach a height of around 6 feet. To thrive indoors an olive tree requires around six hours of sun­light each day. Olive trees flour­ish best near south-fac­ing win­dows.
Olive trees add an inter­est­ing twist to home decor trends. Potted olive trees make adapt­able, low main­te­nance house plants, but don't expect a bumper crop of olives; most pot­ted olive trees won't bear fruit. Olive trees that may pro­duce fruit indoors are the Arbequina, a slow grow­ing ​"weep­ing" olive tree, and the Picholine.

---