An ​"International Tasting Room" will open this spring at the Museum of the Mediterranean Countries' Extra Virgin Olive Oil in the town of Santa Cruz Valley (Ávila) on the south­ern slopes of Gredos Valley.
In this tast­ing room, pro­moted by Gloria Olivae NGO, the finest olive juices from every pro­duc­ing coun­try of the world will be pre­sented.
The open­ing exhi­bi­tion will include a col­lec­tion of Oleates — plants, fruits and veg­eta­bles mac­er­ated in extra vir­gin olive oil for med­i­c­i­nal and ther­a­peu­tic use — along with the first col­lec­tion of extra vir­gin olive oils fea­tured.
These EVOOs will become the start­ing ref­er­ences and will be joined by selec­tions of the best super-pre­mium juices of Spain, and then from around the world.
At the open­ing of the event, sched­uled for this spring, the tast­ing room will offer sam­ples of extra vir­gin olive oils of Tiétar Valley. This event will match with the fourth annual Olive Harvest Festival, in which pro­fes­sion­als will par­tic­i­pate in con­fer­ences while folk groups will per­form tra­di­tional music.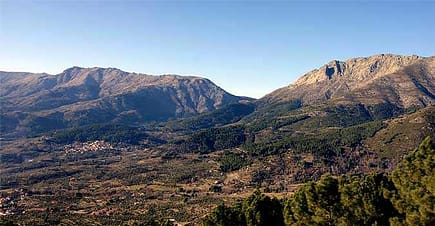 This ini­tia­tive will be a boost for the cul­tural, human­i­tar­ian, envi­ron­men­tal and sus­tain­able project ​"Tiétar Valley — Olive Oil Tourist Path," in recog­ni­tion of a place where the olive oil is attached to nature and the peo­ple who live sur­rounded by olive trees.
---