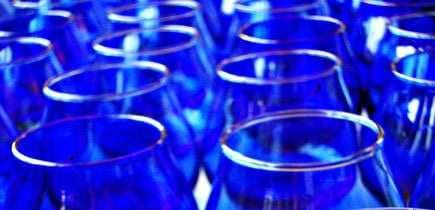 Tom Mueller, the author of Extra Virginity: The Sublime and Scandalous World of Olive Oil and a nom­i­nee for this year's James Beard Journalism Award said the International Olive Council (IOC) was, for the first time, keep­ing experts from non-IOC mem­ber coun­tries from par­tic­i­pat­ing in the impor­tant annual meet­ing of the orga­ni­za­tion's group of chemists in Madrid.
See Also:Jean-Louis Barjol: Chemists' Meeting Was Members Only
In a blog post, Mueller wrote that AOCS Technical Director Richard Cantrill, Australian researcher Rod Mailer and oth­ers were excluded from the meet­ing where test­ing meth­ods used to deter­mine olive oil qual­ity were to be reviewed. They were also denied access, Mueller said, to the meet­ing infor­ma­tion on the IOC web­site.
Mueller said he heard from a ​"range of sources" that the IOC ​"may be about to reduce, or even elim­i­nate, the use of sen­sory pan­els in deter­min­ing olive oil qual­ity." If it does, that would appease the calls from major olive oil pro­duc­ers who have argued that the use of tastes tests to deter­mine extra vir­gin grade was too sub­jec­tive.
It would also ren­der the grade mean­ing­less, accord­ing to Mueller, ​"because sen­sory assess­ment is the most impor­tant way to deter­mine if an olive oil is in fact top qual­ity (extra vir­gin) or not."
"If this hap­pens, it's the tri­umph of bad oil – once again the inter­ests of a few big olive oil traders and bot­tlers will have trumped those of high-qual­ity pro­duc­ers, and of con­sumers world­wide," Mueller wrote.