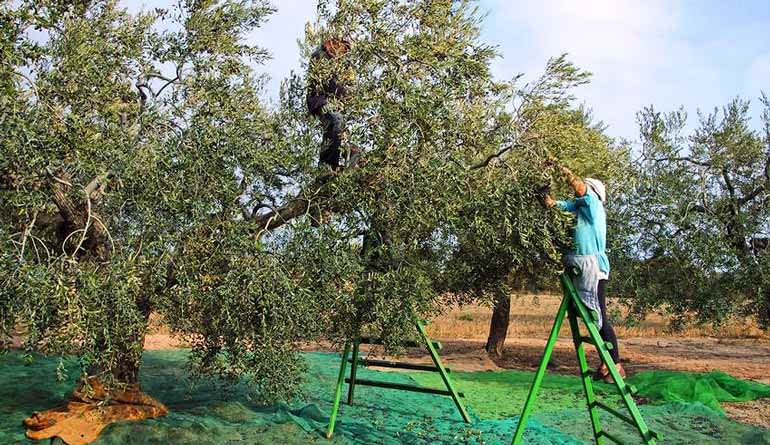 Ex-mill olive oil prices in Spain are at their low­est point for the cal­en­dar year as dry skies in the south favor a rapid har­vest and high vol­umes of olive deliv­er­ies.

This time last year the POOLred price obser­va­tory showed an aver­age price of €2.56/kg, after a con­sis­tent climb since the mid­dle of the year and amid a dis­mal har­vest. But par­tic­u­larly since April, prices have dwin­dled and the aver­age ex-mill price for the week to December 22 was €1.92/kg, accord­ing to POOLred.
Prices tipped to rise again
However, Spanish agri­cul­tural union Asaja expects the price to recover some­what ​"as it's real­ized actual pro­duc­tion will be far from the opti­mistic gov­ern­ment fore­casts."
Asaja Seville spokesman José Vázquez said drought and early frosts had low­ered the olive yield in Andalusia, which could expect to deliver just 1.13 mil­lion tons this sea­son, well under the Andalusian regional gov­ern­ment esti­mate, released in late October, of about 1.3 mil­lion tons for the region and 1.6 mil­lion tons for Spain over­all.
Asaja esti­mates Spain will pro­duce 1.41 mil­lion tons of olive oil this sea­son, which com­bined with stocks would roughly equal demand, it says.
Vázquez said the expected price rise would bite once there was a drop-off in the cur­rent ​"mas­sive deliv­er­ies tak­ing place in recent weeks as the total absence of rain expe­dites the har­vest."
Olive oil sales up 8 per­cent on 4‑year aver­age
Meanwhile, the Spanish Olive Oil Agency (AAO) — about to become part of Spain's new Food Chain Information Agency — recently released what could be one of its last monthly mar­ket reports under that name. Highlights from the report, cov­er­ing October and November, the first two months of the 2013/14 olive oil sea­son in Spain, are:
- Production: 170,400 tons at the end of November, up 81 per­cent on the same two months last year, when out­put had plum­meted due to unfa­vor­able weather.
- Yield: 16.92 per­cent, based on pro­cess­ing more than a mil­lion tons of olives. Two per­cent­age points higher than at the same time last year and also just above that for the first two months of the 2011/12, bumper sea­son.
- Sales: about 232,400 tons — 8 per­cent above the aver­age for the same period over the last four sea­sons. Exports accounted for just over 60 per­cent, based on pro­vi­sional fig­ures.
- Imports: pro­vi­sion­ally put at 13,000 tons. This is about 200 tons more than at the same time last year and more than dou­ble the aver­age of 5,300 for the pre­vi­ous three sea­sons.
- Stocks: 251,600 tons at end November, down 36 per­cent on the aver­age for the last four sea­sons.
Spain's table olive mar­ket
The AAO report also shows that Spain pro­duced 544,420 tons of table olives since the start of that sea­son on September 1, up 12 per­cent on 2012/13. By the end of November, table olive sales totaled 117,830 tons, down 10 per­cent on last sea­son.
---
Sources:
Spanish Olive Oil Agency (AAO) mar­ket report for October-November 2013
Spanish Olive Oil Agency (AAO) web­site
ASAJA Sevilla 191213 ​"La cosecha de aceite de oliva será media-alta y estará equi­li­brada con los con­sumos actuales"