Costco Wholesale Corporation, the largest mem­ber­ship-only ware­house club in the United States, and the world's sec­ond-largest retailer, has a solid rep­u­ta­tion for worker-friendly poli­cies, includ­ing a recent announce­ment of plans to hike their employ­ees' min­i­mum wage.
There may be more rea­sons to like the com­pany, not the least of which is sim­ply the qual­ity of the prod­ucts that fill their shelves. Nowhere is this more evi­dent than in the cat­e­gory of olive oil, an indus­try fraught with coun­ter­feits and one espe­cially sus­pect as mar­keted by some of Costco's large com­peti­tors and most American super­mar­ket chains.

It's an impor­tant cat­e­gory, and we want to be known for it.
In a recent On Olive Oil pod­cast, Olive Oil Times pub­lisher Curtis Cord spoke with Costco buyer Chad Sokol, who han­dles the com­mod­ity and dry gro­cery buy­ing for the company's ware­house stores through­out Northern California and many more in Nevada.
Cord began by acknowl­edg­ing that Costco's house brand extra vir­gin olive oil, Kirkland Signature, receives con­sis­tently high marks for qual­ity in off the shelf, con­trolled taste tests and reviews, and he asked Sokol about the ware­houses' buy­ing prac­tices.
For all stores, nation­ally and inter­na­tion­ally, Sokol said, ​"our Kirkland Signature brand olive oil is pur­chased and coor­di­nated out of our cor­po­rate office" by a team of buy­ers ded­i­cated to olive oil. The exten­sive con­trols in place every step of the way in the oil's pro­duc­tion, from grower to miller to ship­per to ware­house, ensure the prod­uct is always fresh and of the high­est qual­ity.
"We inde­pen­dently test all prod­uct at every level and rely on third party audits for all the Kirkland Signature prod­ucts. We're very hands-on at Costco. We want to taste, touch, feel every prod­uct we sell. We are buy­ers ver­sus selec­tors," Sokol said, and it's this ded­i­ca­tion to the integrity of what they're sell­ing that is what he believes sets them apart. ​"What the bot­tle says it is, it bet­ter be that."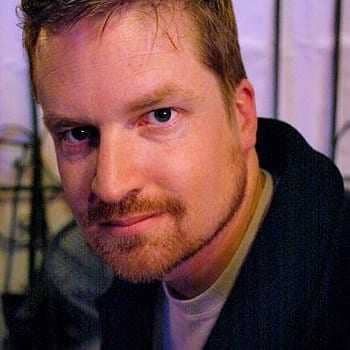 Lending fur­ther depth to Costco's offer­ings in cat­e­gories like olive oil is the flex­i­bil­ity pro­vided by the com­pany for regional, mar­ket-spe­cific buys that take the whole process up a notch. It's the abil­ity to tap into and look at the demo­graph­ics, find small, local pro­duc­ers and offer mem­bers one or two addi­tional, high qual­ity, organic, and local prod­ucts, that sets the company's offer­ings apart from com­peti­tors.
More and more, Sokol noted, what cus­tomers want in his mar­ket are qual­ity and health-enhanc­ing items.
The com­pany, once heav­ily reliant on Italian pro­duc­ers to cre­ate their Kirkland Signature, has recently expanded to Greece's groves as a resource, along with those of grow­ers like California Olive Ranch.
Sokol said he believes that as the pub­lic begins to become fur­ther edu­cated on the health ben­e­fits and com­plex­i­ties of the cat­e­gory of high-qual­ity extra vir­gin olive oil, as he him­self has made a study of, demand for the good stuff will only con­tinue to increase.
"It's an impor­tant cat­e­gory," he said to Cord, ​"and we want to be known for it."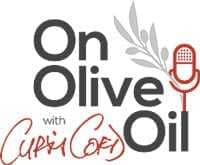 Listen to the com­plete inter­view on iTunes, Soundcloud or the On Olive Oil web­site.

---