In spite of a slight decrease in the num­ber of entries from 2017 — from 167 to 151- Spain came in sec­ond in terms of the total num­ber of awards, only after Italy, and reached the third posi­tion in entries, after Italy and Greece.

Being awarded among so many pro­duc­ers from so many coun­tries is a very emo­tive recog­ni­tion of our work.
Eighteen judges from 13 coun­tries eval­u­ated the unprece­dented 1,000 entries at the N2018 YOOC. Brands from a record 22 coun­tries were awarded.
See Also: The Best Olive Oils from Spain
​"This is a com­pe­ti­tion with a lot of weight. We pro­duc­ers appre­ci­ate it because it is pres­ti­gious and that gives us con­fi­dence. Being awarded among so many pro­duc­ers from so many coun­tries is a very emo­tive recog­ni­tion of our work," said Lola Sagra, man­ager of Nobleza del Sur.
The com­pa­ny's Centenarium Premium, har­vested and pro­duced in Jaén, Spain's main olive oil pro­duc­tion area, won the Best in Class Award for a del­i­cate Picual.
Jorge Petit, man­ager of Masía el Altet, also points at the high num­ber of con­tenders as one of the key attrac­tions of the NYIOOC. The estate in Alicante, in Eastern Spain's Valencia region, won three Gold Awards for its robust Picual and medium and del­i­cate blends.
"This has an extra­or­di­nary impact for us, espe­cially on the U.S. mar­ket. And win­ning awards is some­thing nice, some­thing that moti­vates us," Petit told Olive Oil Times.
According to Sagra, one of the main trends in the Spanish olive oil sec­tor, as seen at the New York com­pe­ti­tion, is the shift towards qual­ity.
"We've always been great farm­ers. Now we have to be able to show the world how good our work is," she added.
Alberto Barrobès, owner and man­ager of Montsagre, agrees that qual­ity has become the main focus for a new gen­er­a­tion of olive oil pro­duc­ers in Spain.
His organic del­i­cate Picual from Horta de Sant Joan, in the South of Catalonia, was awarded as the Best in Class in that cat­e­gory.

​"The New York Competition was the first con­test we took part in a few years ago. We think it sets a sort of pat­tern in terms of qual­ity. So being rec­og­nized there is a test that we are achiev­ing the qual­ity we are look­ing for," Barrobès told OOT. ​"We are a fam­ily run busi­ness with a medium size plan­ta­tion of 12,000 trees and from 2011 our main focus is qual­ity and respect to the envi­ron­ment."
Eusebio García de la Cruz, owner and co-founder along with his brother of García de la Cruz olive oil com­pany received a Gold Award for his Amphora oil in the cat­e­gory of organic medium blend.
Speaking from his New York office, García de la Cruz sug­gests that the inter­na­tional per­cep­tion of Spanish olive oil is in a process of change.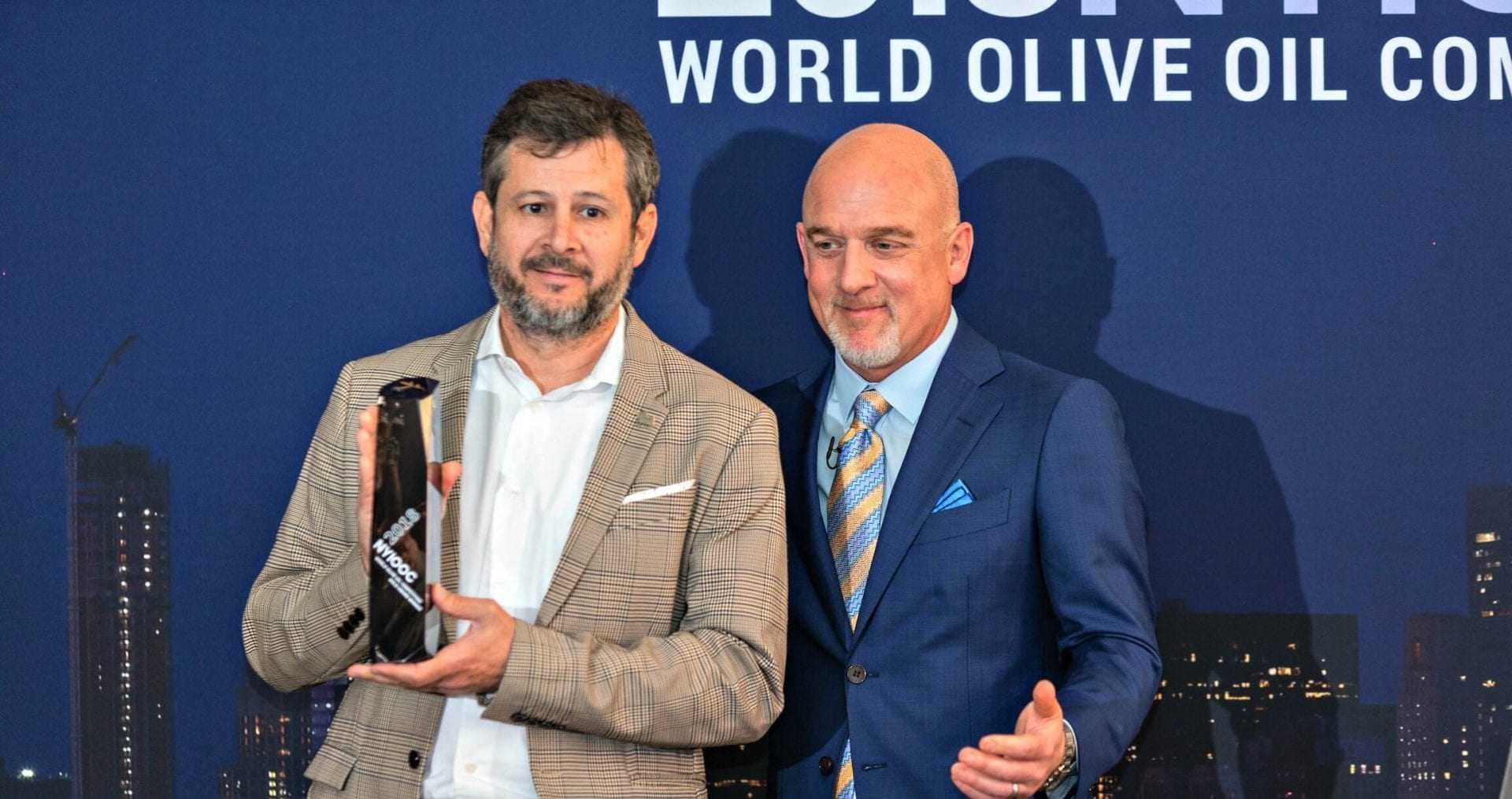 "This sec­tor is fac­ing very impor­tant changes in the next few years. For exam­ple, I think that Spain will soon over­take Italy as the largest exporter of bot­tled olive oil in the world. We are the largest pro­ducer with a huge dif­fer­ence and I believe that the per­cep­tion of the qual­ity of Spanish oils is also improv­ing. There is a long way to go in many aspects though."
With as esti­mate pro­duc­tion of 1.09 mil­lion tons of olive oil in 2018, Spain saw a 15 per­cent decrease from 2017's cam­paign accord­ing to the International Olive Council, mainly due to per­sis­tent drought. However, these num­bers place the Southern European coun­try well ahead of its main com­peti­tor in terms of quan­tity.
Italy and Greece, with a total pro­duc­tion of around 300,000 tons each, remain a long dis­tance behind Spain despite hav­ing firmly recov­ered from 2017 with a 76 per­cent and 54 per­cent respec­tive pro­duc­tion increase in the cur­rent sea­son.
"We are in a deci­sive moment for this sec­tor. I think this sec­tor is grow­ing, but we need to grow not only in vol­ume but in terms of cul­ture," Francisco José Martín de Prado told OOT.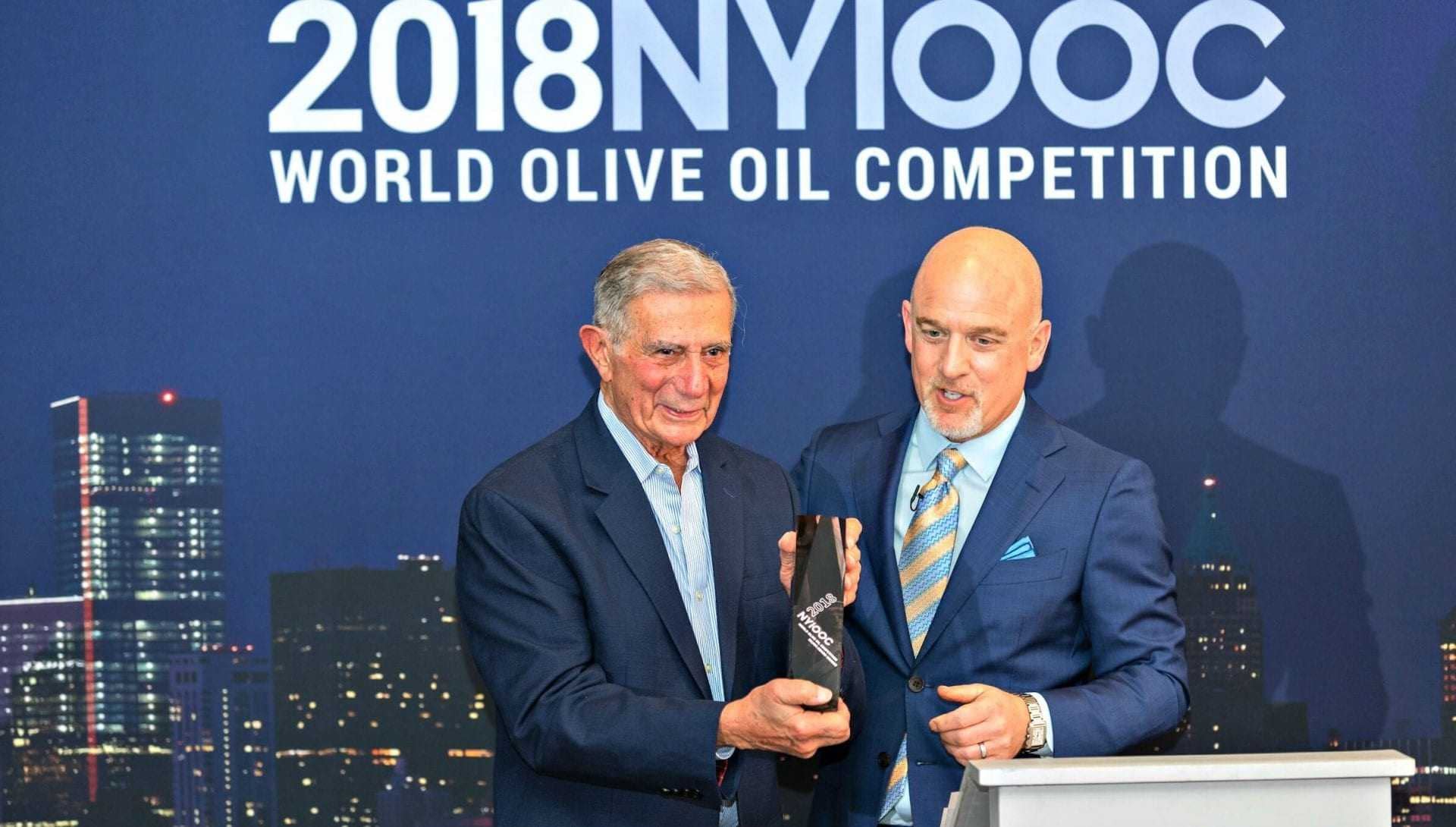 Martín de Prado is the pro­ducer of Primicia Blend, a robust blend from Extremadura in the west­ern­most region of Spain which was selected as Best in Class.
Martín de Prado argues that in Spain, as in other Mediterranean coun­tries, olive oil is seen as a basic prod­uct that is often taken for granted.
"One can­not under­stand Spanish food with­out it," Martín de Prado said. ​"However, there is a lack of cul­ture and we have to improve con­sumers' knowl­edge about qual­ity olive oils. I think we have a promis­ing way ahead, although per­haps more at an inter­na­tional level than a national one."
Spain's con­tenders at the NYIOOC also reveal the diver­sity of the Spanish olive oil sec­tor in terms of pro­duc­ing regions and cul­ti­vars.
From Jaén and Cordoba, at the heart of the country's tra­di­tional olive oil sec­tor, to Catalonia, Extremadura, Castilla La Mancha and Valencia, the award-win­ning pro­duc­ers draw a rich and diverse map.
"We are maybe a bit far from the ​'cen­ter,' but I don't think that makes us so dif­fer­ent. There is also an oil tra­di­tion here and the vol­ume of pro­duc­tion has increased in recent years. I believe we have the same good con­di­tions Jaén has to pro­duce good qual­ity. It's taken time, but we are doing well," said Martín de Prado.
Varieties such as Pajarera from Córdoba or Empeltre from Aragon and Catalonia offer an approach to local fla­vors that go beyond the most com­mon Spanish vari­eties Picual, Arbequina and Hojiblanca.

---