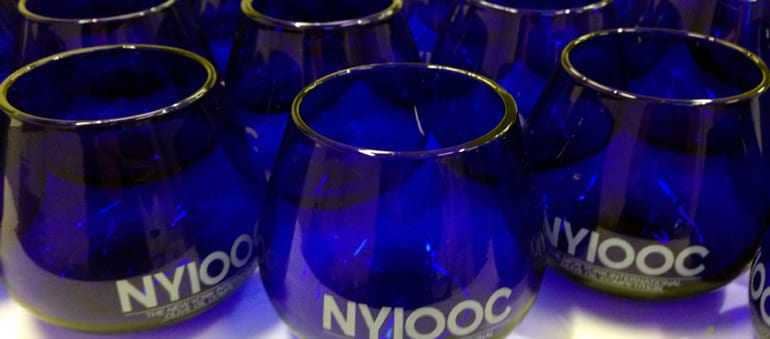 The sec­ond edi­tion of the New York International Olive Oil Competition opened today before a sold-out audi­ence at the International Culinary Center and view­ers of the live video feed around the world.
Judges from as far away as Australia and Japan began tast­ing 678 entries from 25 coun­tries to deter­mine the best olive oils for the 2014 sea­son.
A two-day con­fer­ence on olive oil brand devel­op­ment opened with an intro­duc­tion by Curtis Cord, NYIOOC pres­i­dent, on the need to estab­lish the con­nec­tion between an olive oil's qual­ity and its value in the mar­ket­place.
Today's speak­ers include Dorothy Cann Hamilton, founder of the International Culinary Center; Jean-Louis Barjol, exec­u­tive direc­tor of the International Olive Council; Debbie Millman, pres­i­dent of design at Sterling Brands and John Akeson, North America CEO of Deoleo, the world's largest olive oil brand.
The win­ners of the com­pe­ti­tion will be announced at a press con­fer­ence Thursday.
More infor­ma­tion can be found on the event web­site, nyiooc.org and the offi­cial results web­site, bestoliveoils.org.