The renowned International Culinary Center (ICC) in New York and the Olive Oil Times Education Lab will present the first Olive Oil Sommelier Certification Level 1 Course October 8 – 10 on the ICC's SoHo campus.

The Olive Oil Sommelier Certification Program will bring the world's fore­most olive oil experts to New York's International Culinary Center.
The ground­break­ing pro­gram on olive oil sen­sory analy­sis will be taught by lead­ing experts from around the world, includ­ing the Monell Chemical Senses Center pres­i­dent Gary Beauchamp, Albert Einstein College of Medicine nutri­tion­ist Keith Ayoob, Del Posto exec­u­tive chef Mark Ladner, NYIOOC panel mem­ber and ole­ol­o­gist Nicholas Coleman, Chilean taste panel leader Carola Dummer Medina, noted New York mer­chant Steven Jenkins, NYIOOC pres­i­dent Curtis Cord and award-win­ning pro­ducer and taste panel mem­ber Pablo Voitzuk.
"The Olive Oil Sommelier Certification Program will bring the world's fore­most olive oil experts and edu­ca­tors to New York and the International Culinary Center in a com­pre­hen­sive series of courses span­ning pro­duc­tion, qual­ity man­age­ment and advanced sen­sory assess­ment," said Cord, the pro­gram's direc­tor. ​"There has never been a greater need to fos­ter a deeper under­stand­ing of this impor­tant food among tomorrow's culi­nary lead­ers, and there is no bet­ter place to reach them than the International Culinary Center."
"The International Culinary Center has always been at the fore­front of culi­nary inno­va­tion, and we're proud to launch the first Olive Oil Sommelier Program," said Dorothy Cann Hamilton, the school's founder. ​"We are excited to team up with the Olive Oil Times Education Lab to intro­duce a never-before-seen, inno­v­a­tive pro­gram to our cur­rent and future students."
Advanced level courses will con­tinue quar­terly. Those who suc­cess­fully com­plete the three-level course will earn the pro­gram's Olive Oil Sommelier Certification.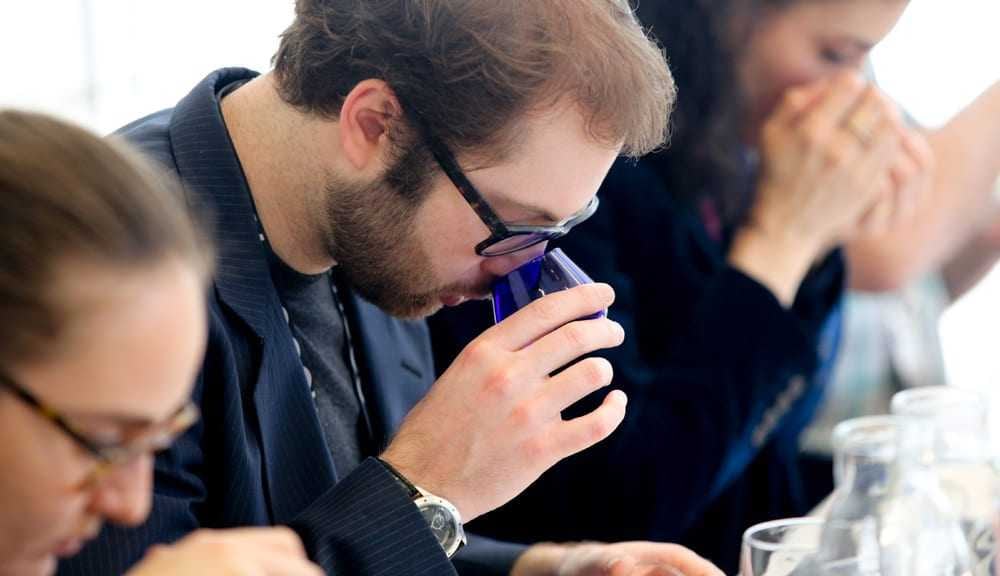 Extra vir­gin olive oil is the unre­fined juice from olives which has been part of the cul­tural her­itage around the world for thou­sands of years. Like wine, olive oil reflects its ter­roir and exhibits com­plex taste char­ac­ter­is­tics depend­ing on the olive vari­eties used and count­less other vari­ables in cul­ti­va­tion and processing.
Extra vir­gin olive oil is cov­eted for proven health ben­e­fits and its abil­ity to enhance the tastes of foods. Chefs and dis­cern­ing con­sumers around the world are learn­ing to har­ness the end­less pos­si­bil­i­ties and there is a grow­ing demand for high-qual­ity olive oils and those who can iden­tify them at an expert level.
More than 100 olive oils from 25 coun­tries will be tasted and ana­lyzed dur­ing the Level 1 course, Cord said, drawn from the huge library of entries from the New York International Olive Oil Competition to demon­strate cer­tain qual­i­ties and sen­sory characteristics.
More infor­ma­tion and pro­gram reg­is­tra­tion is avail­able on the International Culinary Center website.

---