Part of a con­tin­u­ing series on the win­ning pro­duc­ers.
The eighth edi­tion of NYIOOC World Olive Oil Competition is one adapted to these times, char­ac­ter­ized by sub­stan­tial inno­va­tions includ­ing an advanced remote-judg­ing sys­tem and the unveil­ing of results through an inter­ac­tive pre­sen­ta­tion on the offi­cial web­site that allows pro­duc­ers and the pub­lic to fol­low the awards as they unfold.
Despite these shifts, the qual­ity of extra vir­gin olive oils sub­mit­ted by com­mit­ted and pas­sion­ate pro­duc­ers has been on dis­play once again through the awards, and among the first win­ners revealed, sev­eral Southern Italian farm­ers stand out.
"We are so glad to have received this impor­tant recog­ni­tion," Marcello Palumbo of Sololio said after the announce­ment that Delia Audace had earned a Gold Award for the third year in a row.
The Sololio coop­er­a­tive, where Palumbo is in charge of pro­duc­tion, began in 2004 from the ini­tia­tive of three sis­ters — Dina, Carmela, and his wife Mimma Bruno — who rep­re­sent the third gen­er­a­tion of a fam­ily of pro­duc­ers.
In Ostuni, in the province of Brindisi, they man­age a 50-hectare (124-acre) grove com­posed of 2,500 cen­turies-old plants and 4,000 younger ones. ​"Despite chal­leng­ing cli­matic con­di­tions, we have been able to reach our usual lev­els of pro­duc­tion," the farmer noted, spec­i­fy­ing that Ogliarola, Coratina, and Cassanese gave excep­tional results, and the two lat­ter have been blended to obtain the award-win­ning Delia Audace.
"This result brings grat­i­fi­ca­tion to our hard work in the field and in the mill," Palumbo said, explain­ing that the com­pany runs a facil­ity ded­i­cated to their own olives as well as those of selected pro­duc­ers, which meet high-qual­ity stan­dards. The posi­tion a few kilo­me­ters from the groves allows them to crush the fruits with­out delay.
Further north, on the seafront of Bari, the Girone-Bisceglie fam­ily is cel­e­brat­ing the achieve­ment of the sec­ond con­sec­u­tive Gold Award for their mono­va­ri­etal GangaLupo.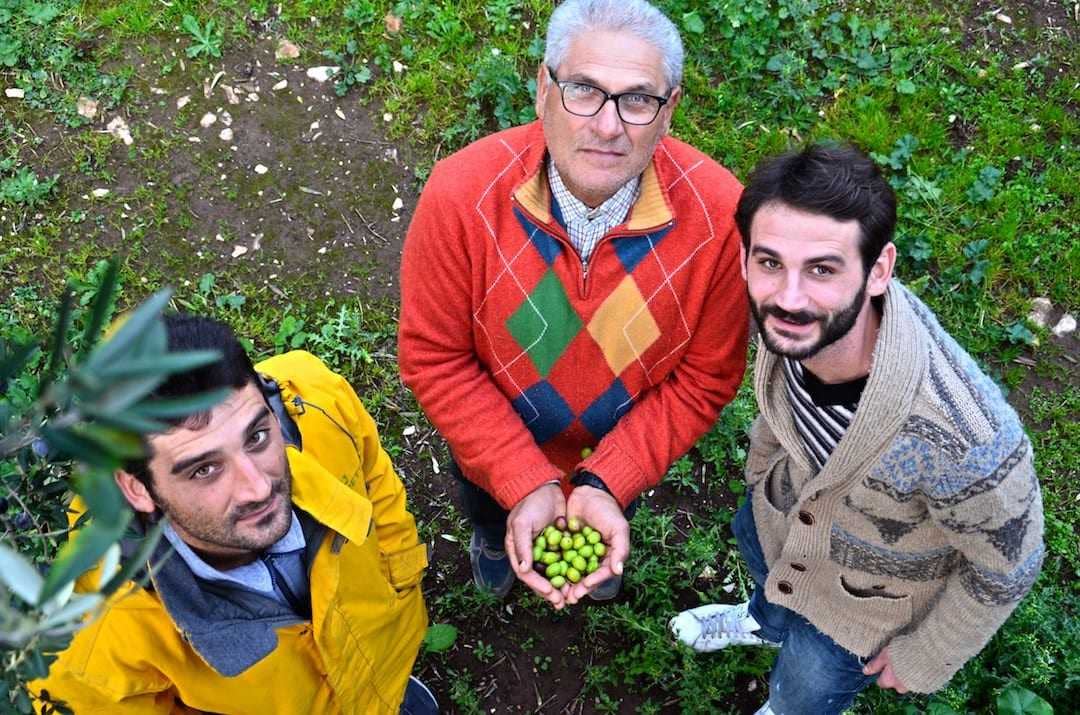 "We are so happy about this award," Vito Girone told Olive Oil Times. ​"For three gen­er­a­tions, we have been work­ing in the agri­cul­tural sec­tor devel­op­ing tech­niques and farm­ing processes always aimed at both effi­ciency and sus­tain­abil­ity, and this award rep­re­sents a recog­ni­tion of our com­mit­ment."
Their grove of 4,000 plants, most of which are cen­turies-old, is located in the flat area of Santo Spirito, over­look­ing the Adriatic Sea.
They spe­cial­ize in the cul­ti­va­tion of the Coratina vari­ety. A few years ago, after a long his­tory of whole­sal­ing olives, the fam­ily decided to ded­i­cate its activ­ity exclu­sively to the trans­for­ma­tion of fruits and the pro­duc­tion of high-qual­ity extra vir­gin olive oil.
"The last har­vest was very good," Girone pointed out. ​"Fundamental was the work of my brother, Luigi, who takes care of the organolep­tic and chem­i­cal aspects of our prod­uct and the land man­age­ment, as well as the advice of the expert Alfredo Marasciulo, who fol­lowed us from har­vest to bot­tling."
A Gold Award was wel­comed in Campania, in the town of Ruviano — an acknowl­edg­ment of the qual­ity of Fontana Lupo extra vir­gin olive oil, pro­duced at the Petrazzuoli farm.
"We are very delighted with this result," said Giovanni Petrazzuoli, who man­ages an olive grove nes­tled in the Caiatine hills in the beau­ti­ful and unspoiled ter­ri­tory of the Matese Park.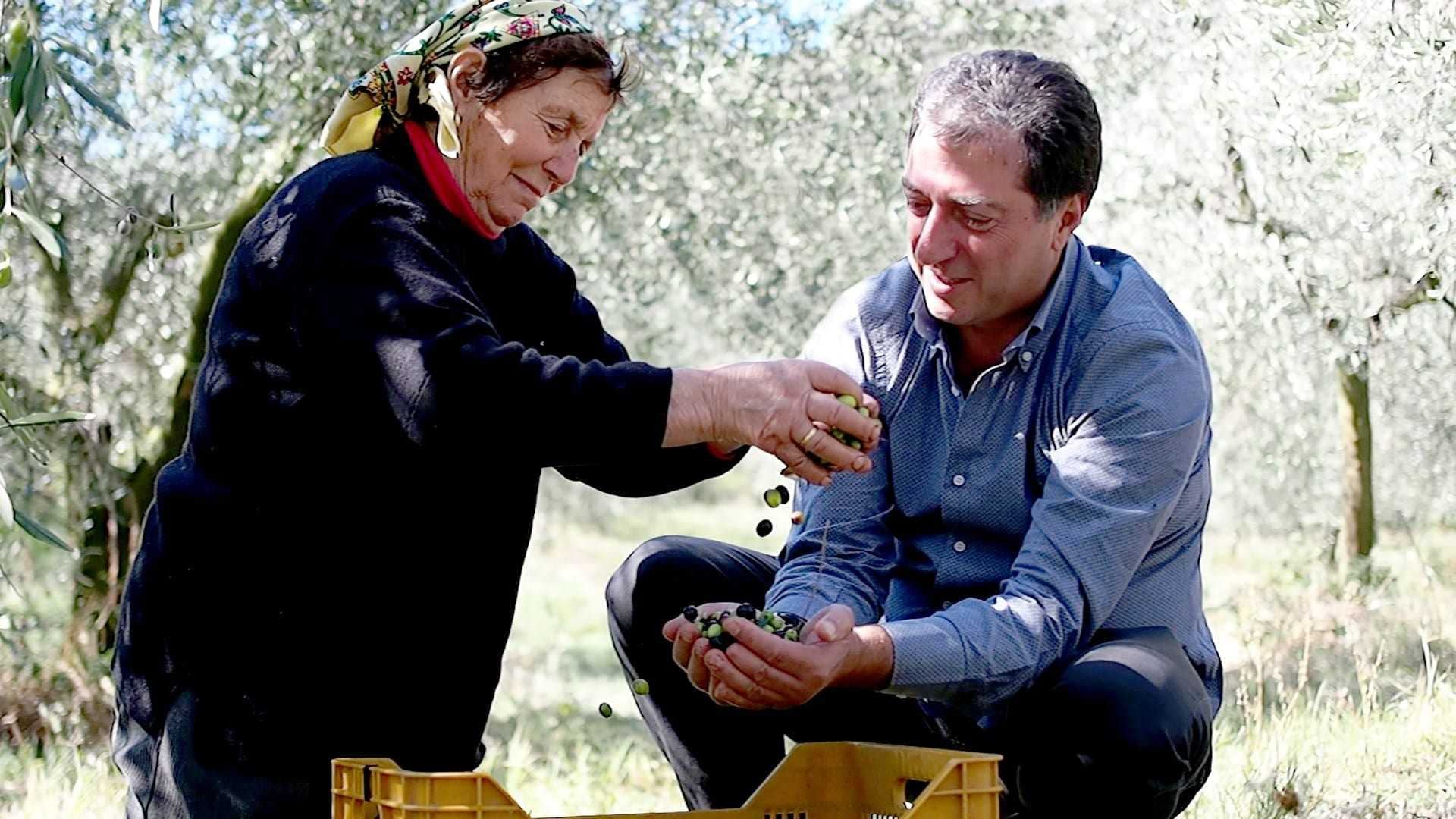 "We have about 2,000 plants of dif­fer­ent vari­eties, includ­ing Caiazzana — an eco­type grown in this areas for 3,000 years — then Ortice, Frantoio, and Leccino, and some Ravece recently planted," the farmer explained, adding that the prox­im­ity of huge wooded areas pre­serves an absolutely pol­lu­tion-free envi­ron­ment.
In the past, dur­ing dry sum­mer months, the wolves who lived in the sur­round­ing woods came to drink from an ancient foun­tain located near the orchard – hence the name of Fontana Lupo, which lit­er­ally means Fountain Wolf. During World War II, the par­tic­u­lar tun­nel struc­ture of the foun­tain served as a hid­ing place dur­ing Nazi roundups and saved many lives.
"We define our­selves as cus­to­di­ans of this ter­ri­tory and its beau­ti­ful his­tory," Petrazzuoli told us. ​"I was born on this farm and fol­lowed in the steps of my grand­fa­ther and father in car­ing for our lands, try­ing to get the best out of its fruits."
In Cammarata, in the province of Agrigento, Valle dell'Inferno Family Reserve cel­e­brates its third award in a row at NYIOOC, con­firm­ing itself among the Sicilian olive oil trea­sures.
"I believe that the main merit of this achieve­ment goes to the land from which the qual­ity of our extra vir­gin olive oil orig­i­nates," Pasquale ​'Mimmo' Marino, co-founder with his wife Gabriella Giambrone of the Magihouse farm, told Olive Oil Times.
Their orchard is located in a hilly area at 350 meters (1,148 feet) of alti­tude, in the ​'Valley of hell,' which takes its name from the strong tem­per­a­ture dif­fer­ences between day and night ampli­fied by the sea­sonal trends.
Plants of Cerasuola, Nocellara del Belice, Tonda Iblea, Biancolilla, Nocellara Etnea, and Passulunara enjoy this unique micro­cli­mate that enhances the level of bio­phe­nols and the aro­matic com­po­nents in the fruits.
"Our olive trees grow in clayey soils with a strong sand­stone com­po­nent," the Sicilian farmer explained. ​"This land is very min­eral, col­loidal, keep­ing the humid­ity of the ground even dur­ing warm months. For this rea­son, our plants not only sur­vive but also give a great extra vir­gin olive oil, whose qual­ity pushes us to enhance and pre­serve even more strongly this unique envi­ron­ment."
A Sicilian extra vir­gin olive oil from the south­west­ern coast of the island obtained recog­ni­tion. ​"We are happy not only because of the pres­tige of the award but also since we are flanked by the best olive oil brands in the world," said Francesca Planeta, after receiv­ing a Silver Award for Planeta Traditional. ​"This award is even more appre­ci­ated because, after some com­plex years due to cli­mate issues, we had a very good sea­son, both quan­ti­ta­tively and qual­i­ta­tively, which allowed us to reap the rewards."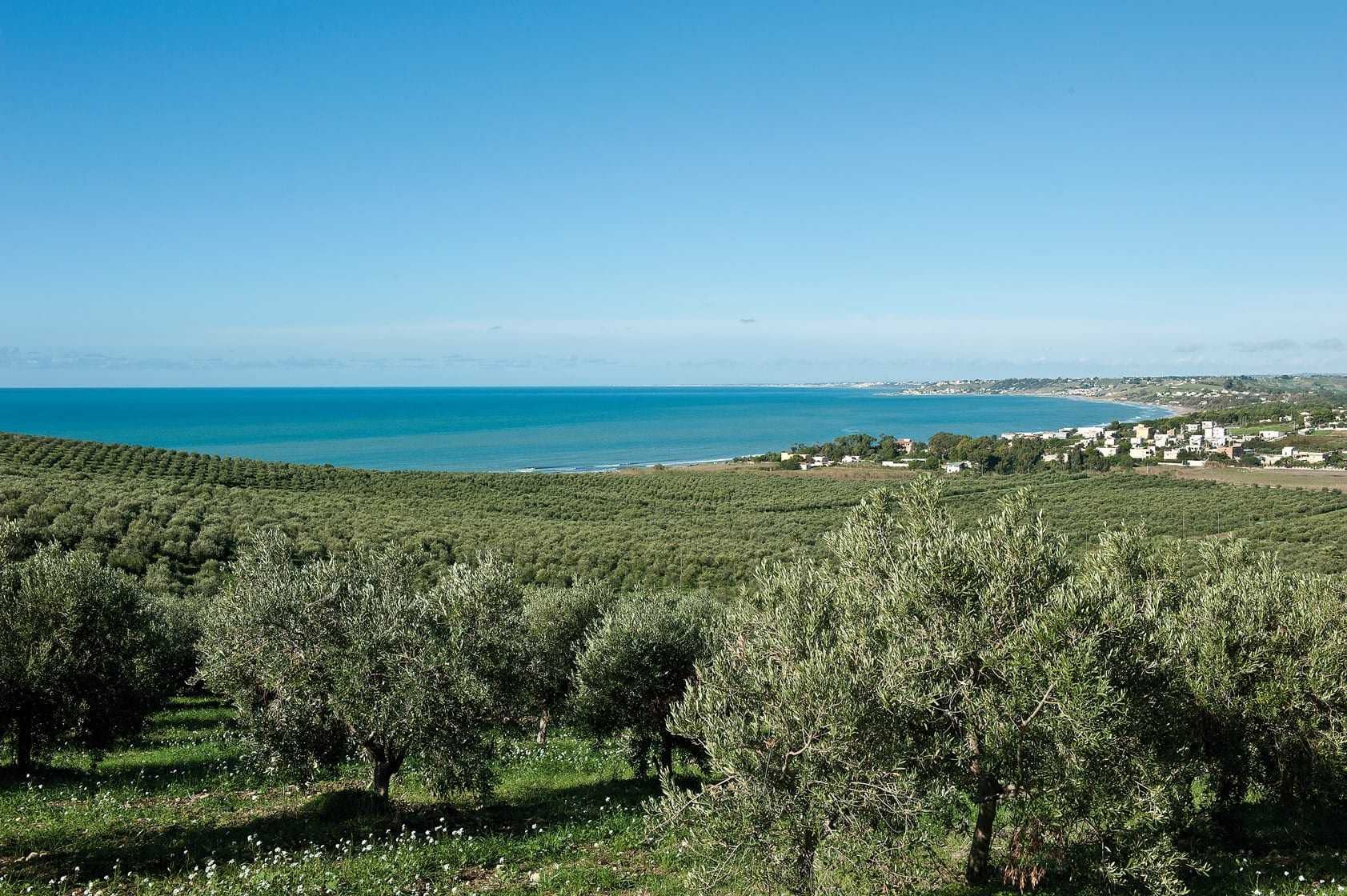 In Sicily, her fam­ily has been pro­duc­ing wine and olive oil for gen­er­a­tions. Committed to enhanc­ing the ter­ri­tory and pro­tect­ing the envi­ron­ment, they have cho­sen to ded­i­cate the Capparrina estate, in the province of Agrigento, to the pro­duc­tion of their oils obtained by the native vari­eties Nocellara del Belice, Biancolilla, and Cerasuola.
In a place of great bio­di­ver­sity, their 150-hectare (371-acre) olive grove lies on gen­tle hills slop­ing down to the beach of Porto Palo di Menfi.
"Despite these dif­fi­cult times, there has been a redis­cov­ery, a growth in the use at home of qual­ity extra vir­gin olive oil," Planeta con­sid­ered. ​"I like to believe that peo­ple had time to get to know it bet­ter, taste it with care and atten­tion, and appre­ci­ate it in all its aspects, trea­sur­ing this aware­ness for the com­ing months," she said.
"At this moment, this award takes on an even more impor­tant sig­nif­i­cance."

---