Back in February, Australia's Financial Review posted a story by Mark Abernethy that in just four short months would prove to be prophetic. In ​"All Olive Oils Are Not Created Equal," Abernethy addressed the quandary faced by an Australian indus­try burst­ing onto the EVOO scene with excep­tion­ally high-qual­ity prod­ucts and a grow­ing export busi­ness, but a chal­lenge in mag­ne­tiz­ing its home turf con­sumers.

Australians love it when one of their own takes on the world and wins.
In the story, Boundary Bend's CEO and major­ity stake­holder Rob McGavin said, ​"It's a really tough indus­try. Australian grow­ers can pro­duce the high­est grade extra vir­gin olive oil, but it's hard to get past the label­ing and mar­ket­ing of the European imports." He noted that by rote, the Euro-brands were what con­sumers had come to expect and seek when pur­chas­ing high-qual­ity olive oil.
Though Spain, Italy, and Greece tra­di­tion­ally dom­i­nated the trade, Abernethy saw the tide turn­ing. ​"Australia's quandary of very high qual­ity yet rel­a­tively low domes­tic sales might turn to its advan­tage. Australians love it when one of their own takes on the world and wins," Abernathy wrote.
After another year's world­wide haul of top awards and test­ing results have again put Boundary Bend's Cobram Estate olive oils at the top of the charts, ​"the pref­er­ence pen­du­lum has swung firmly to Australia's favor," said writer Sue Neales in the Australian Business Review. Her June 6 story, ​"Aussie Grower Boundary Bend Olives Eyes the Big Stage" put the excla­ma­tion point on Abernethy's pre­dic­tion. As of today, Boundary Bend Olives is a $200 mil­lion com­pany that sup­plies its coun­try­men with 65 per­cent of the mar­ket in high-qual­ity extra vir­gin olive oil.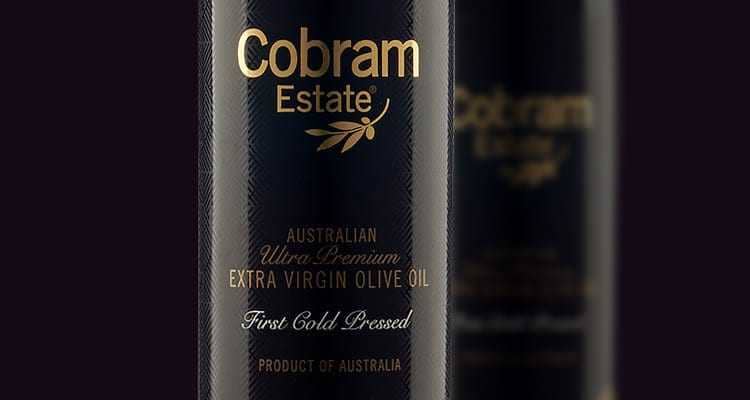 The move away from the imports has been informed by a sharp increase in recent years in edu­ca­tion about the cat­e­gory of this prized com­mod­ity. Growing demand from health-con­scious Australian con­sumers for fresh, local extra vir­gin olive oil, cou­pled with test­ing results that have con­tin­ued to indi­cate that many imported brands that claimed to be extra vir­gin were adul­ter­ated with addi­tives and cut with low-grade cot­ton­seed and canola oils, has turned the tide. And now Boundary Bend is eye­ing the U.S. con­sumer.
The com­pany has expanded its oper­a­tions to California over the past two years, with its U.S.-produced Cobram Estate EVOO already avail­able in 1,000 retail out­lets. McGavin told Neale ​"It's only a small mar­ket and invest­ment for us at this stage — less than 4 per­cent of our assets — but it's got huge poten­tial if we can estab­lish our­selves as a trusted reli­able brand. The mis­trust of food prod­ucts in the U.S. and the obses­sion with proven prove­nance and qual­ity is mas­sive."
Though he's been approached by Chinese investors look­ing to pur­chase the com­pany, McGavin said the cul­tural integrity of his busi­ness comes first. ​"Why would we sell to an over­seas com­pany? As soon as we look just like any other for­eign owned big cor­po­ra­tion, I think we are lost. I can't see any upside."

---