It is com­mon knowl­edge that olive oil and the Mediterranean diet con­fer a mul­ti­tude of health ben­e­fits. But what about emo­tional health ben­e­fits? According to Spanish researchers from the University of Navarra and Las Palmas de Gran Canaria, a diet rich in olive oil can pro­tect from men­tal ill­ness. The study included 12,059 vol­un­teers who were part of the SUN Project, a prospec­tive study among Spanish uni­ver­sity alumni, aimed to iden­tify the dietary deter­mi­nants of stroke, coro­nary dis­ease and other dis­or­ders. The researchers fol­lowed these vol­un­teers for over 6 years and gath­ered data on lifestyle fac­tors such as diet as well as med­ical his­tory. At the begin­ning of the study none of the vol­un­teers suf­fered from depres­sion, and by the end of the study, 657 new cases were detected.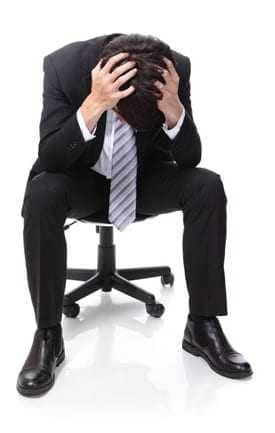 The data that was gath­ered, revealed that vol­un­teers that had a high intake of trans fats, a hydro­genated fat found mainly in processed foods, had up to 48 per­cent increased risk of depres­sion com­pared to vol­un­teers who did not con­sume these fats accord­ing to Almudena Sánchez-Villegas, Associate Professor of Preventive Medicine at the University of Las Palmas de Gran Canaria and first author of the arti­cle. In addi­tion, the researchers dis­cov­ered that a higher intake of olive oil and polyun­sat­u­rated fats found in fatty fish and veg­etable oils was asso­ci­ated with a lower risk of depres­sion. According to the researchers these find­ings sug­gest that car­dio­vas­cu­lar dis­ease and depres­sion may share some com­mon mech­a­nisms related to diet.
This is not the first time that olive oil and the Mediterranean diet are asso­ci­ated with lower rates of depres­sion. In 2009, Spanish researchers once again dis­cov­ered that indi­vid­u­als who fol­lowed a Mediterranean style diet rich in olive oil, veg­eta­bles, beans and fruit were 30 per­cent less likely to suf­fer from depres­sion.
While the researchers point out cer­tain lim­i­ta­tions of the study, such as ana­lyz­ing the diet only once (at the begin­ning of the study) they point out to sev­eral strengths such as a large sam­ple size as well as mul­ti­ple adjust­ments for poten­tial con­founders. They add that the find­ings need to be con­firmed by fur­ther prospec­tive stud­ies and by tri­als.