California Olive Ranch has announced that it will plant 2,200 acres of olive trees by the end of the year.
The com­pany has already invested some of the $35 mil­lion equity invest­ment it received at the end of last year in the project. According to CEO Gregg Kelley, this will be the largest sin­gle olive tree plant­ing project in California and the United States.
"These new plant­i­ngs come at a cru­cial time for the indus­try as a whole," Kelley said. ​"As the years progress, we are see­ing an upward trend in con­sumer demand. By increas­ing our level of pro­duc­tion, we are more eas­ily able to meet that need."
Kelley told Olive Oil Times that these new trees were grown in domes­tic nurs­eries and, ​"will pro­vide enough oil to serve the annual demand of our five largest cus­tomers."
The new trees will be planted in Butte, Fresno, Kings, Merced and Yolo coun­ties. Among the vari­eties that will be planted are Arbequina, Arbosana and Koroneiki.
"We will also ded­i­cate a sig­nif­i­cant amount of new acreage to test­ing and exper­i­ment­ing with dif­fer­ent vari­etals," Kelley said.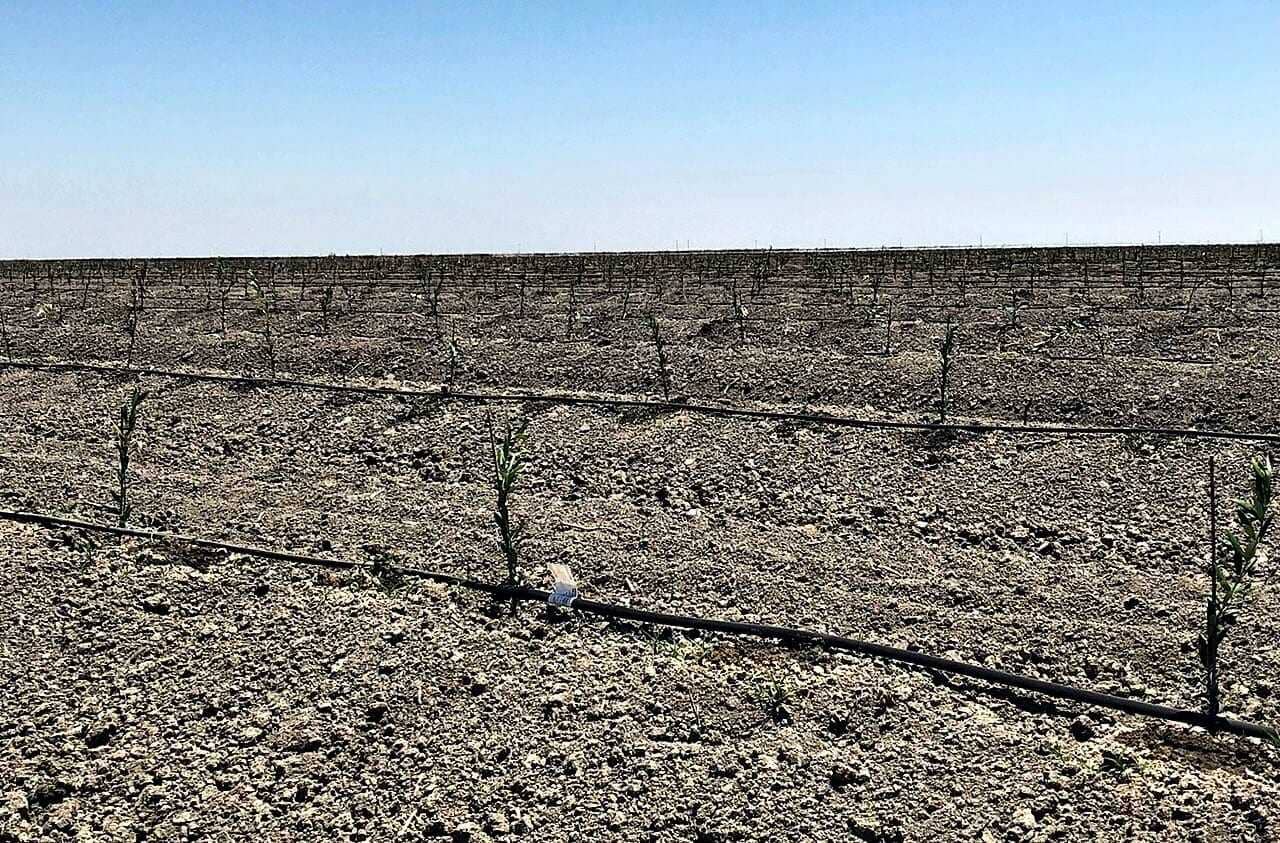 Patricia Darragh, the exec­u­tive direc­tor of the California Olive Oil Council, wel­comed the news of more olive trees and said that any sort of expan­sion that allows for increased olive oil pro­duc­tion will ben­e­fit California.
"This is good news for the indus­try," she told Olive Oil Times. ​"The COOC sup­ports expan­sion in California as the demand for California extra vir­gin olive oil has never been greater."
According to Darragh, California now pro­vides 7.9 per­cent of the United States extra vir­gin olive oil mar­ket share, an increase of nearly one per­cent since December 2017. The addi­tional acres are likely to help increase the state's mar­ket share and mit­i­gate the effects of less pro­duc­tive years.
In terms of the price that cus­tomers will pay in the super­mar­ket, nei­ther Darragh nor Kelley believes the new acreage will have a big impact. Instead, both argue that the cli­mate and con­sumer demand are much more likely to lead to price fluc­tu­a­tions.
"While I am not aware of any price increase con­sid­er­a­tions over­all [from the COR's project], we are antic­i­pat­ing a lower yield than nor­mal for this upcom­ing har­vest which may affect pric­ing," Darragh said.
Kelley said the expan­sion and equity invest­ment were both allow­ing the California Olive Ranch to cre­ate more har­vest­ing, pro­duc­tion and admin­is­tra­tive jobs, as well as expand the company's milling infra­struc­ture.
"We have increased our U.S.-based team by 20 per­cent in just the past year, with increases planned for the fore­see­able future," he said.
Kelley declined to com­ment on how much of the $35 mil­lion has already been spent on the acreage increase but said the remain­der would be used to invest in local olive tree grow­ers, organic olive oil pro­duc­tion, research and devel­op­ment and regen­er­a­tive agri­cul­ture.
The equity invest­ment was pro­vided by a ​"major U.S.-based insti­tu­tional investor" and exist­ing investors. It remains the largest of its kind in the domes­tic extra vir­gin olive oil sec­tor.
---
---