Olympians in Rio might not be coat­ing their entire bod­ies with the stuff as their pre­de­ces­sors in 776 B.C. did, but olive oil will still play a role in these Summer Games.
From the nutri­tional regimes fol­lowed by ath­letes to the sym­bolic sig­nif­i­cance of the olive branch, to the grow­ing role of Brazil as a major export des­ti­na­tion for EVOO, the olive tree, its fruit, and its oil are there at the event and through­out its host coun­try.
Brazil's close his­tor­i­cal ties to Portugal and Portuguese cui­sine form the nation's love of olive oil. A blog post on Flavors of Brazil notes that in Portuguese-influ­enced Brazilian dishes, ​"olive oil is almost always the only veg­etable oil used. Salt cod (bacal­hau) with­out a lib­eral sprin­kling of olive oil is unthink­able, and Portuguese-inspired soups and stews invari­ably employ olive oil. But even dishes which can't be traced back to European roots, like the Afro-Brazilian dishes typ­i­cal of Bahian cook­ing, often call for olive oil"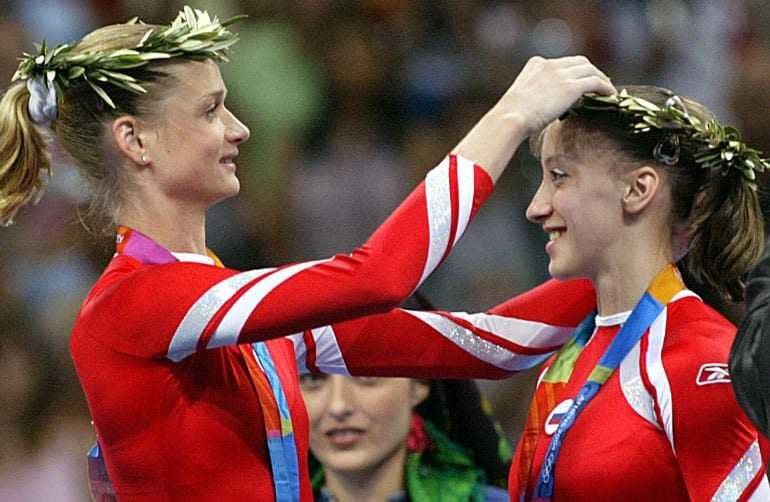 It's a good bet that many of the world's ath­letes are includ­ing good fats like olive oil in their train­ing diets. U.S. track and field stars, long dis­tance run­ners Amy Cragg and Shalane Flanagan most cer­tainly do. Flanagan wrote a book on the sub­ject. Run Fast, Eat Slow, extolls the virtues of fats like those found in nuts and olive oil as crit­i­cal to opti­mum per­for­mance.
Brazil is the fourth-largest importer of olive oil in the world. According to the International Olive Council, as of 2015, it was esti­mated that the country's imports neared 80,000 tons, with the major­ity com­ing from the Mediterranean and the bulk of it vir­gin grade.
In a 2014 Olive Oil Times arti­cle, Charlie Higgins described the emer­gence of Brazil as a pro­ducer of olive oil too, cit­ing cli­mate and soil pro­duc­tiv­ity sim­i­lar to European coun­tries. ​"Though still in its infancy, domes­tic pro­duc­tion has taken off in recent years. The bulk of this growth is occur­ring in the state of Rio Grande do Sul, which enjoys a sim­i­lar cli­mate and soil type to neigh­bor­ing Uruguay, another coun­try with tremen­dous poten­tial as an olive oil pro­ducer and exporter."
More recently, Lisa Radinovsky reported on a gift pre­sented to Brazil by Greece, as an olive branch from the ​"Monumental Olive Tree" in Vouve, Crete was cut and offered as a sym­bolic ges­ture of peace.
Considered by some to be the old­est olive tree in the world, pos­si­bly dat­ing back thou­sands of years, the tree's branches have been used in cer­e­monies since the Athens Games in 2004. Since ancient times, olive branches from sacred groves have been used to crown the heads of Olympic vic­tors.

---