Slovenian olive grow­ers pro­duced this year's first oil even before the offi­cial start of the olive har­vest on September 30 with Župan's Olive's Olive of Trust event.
The first oil was pro­duced on September 18 at the Babić oil mill in Babić near Koper, the largest town in Slovenian Istria, where 90 per­cent of Slovenia's olives are grown on about 2,000 hectares.
Olive grower Daniel Stojkovič Kukulin did not hide his sat­is­fac­tion with the qual­ity of his first oils of the sea­son.
See Also:
2022 Harvest Updates
"There are as many as 1,340 mil­ligrams of polyphe­nols in a liter. A real elixir," Stojkovič said. He was the first in Slovenia to begin har­vest­ing.
Other Slovenian olive grow­ers also showed inter­est in an ear­lier har­vest. Among them are Vanja Dujc, Franc Morgan and Boris Jenko, some of the coun­try's most suc­cess­ful pro­duc­ers.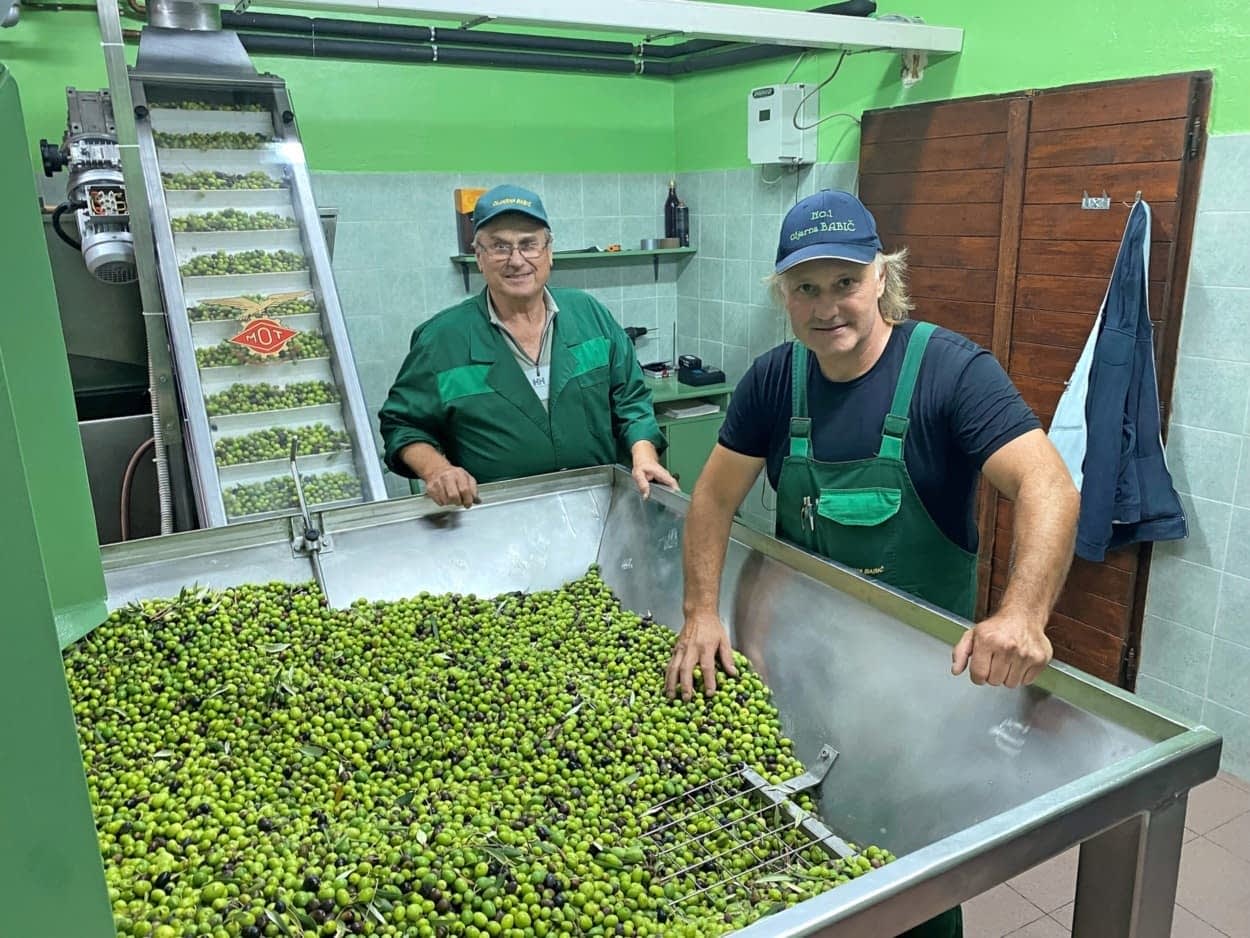 Many announced that they would start pick­ing olives next week. They are sat­is­fied with the qual­ity of the fruits, and the har­vest is bet­ter than expected, con­sid­er­ing the pro­longed sum­mer drought, above-aver­age tem­per­a­tures and mys­te­ri­ous fruit drop in July.
Along with qual­ity, offi­cials from the Institute of Olive Growing in Koper con­firmed that the qual­ity of the first oils they ana­lyzed is also very high.
So far, the oils have a very high polyphe­nol con­tent. This means they are bit­ter and spicy oils, rich in antiox­i­dants and likely to main­tain their qual­ity for longer. Previously, researchers have shown that polyphe­nol counts in olive oils are higher after dry sum­mers.
In addi­tion, drought and high tem­per­a­tures did not favor the devel­op­ment of dis­eases, such as pea­cock eye, or pests, such as the olive fruit fly.
The bac­te­r­ial blight of olive trees, which has caused enor­mous dam­age in recent years in neigh­bor­ing Italy, was not noticed either.
"The share of dam­aged fruits due to olive fly attacks is sig­nif­i­cantly lower than in 2021," said Milena Bučar Miklavčić, head of the afore­men­tioned lab­o­ra­tory.
She com­pared this year's olive grow­ing sea­son with 2003, which was also dry but yielded a record-high amount of olives. The yields in the main olive-grow­ing areas are very high. The oils are spicy, bit­ter and fruity.
"We can enjoy aro­mas rem­i­nis­cent of almonds, radic­chio, arti­chokes, green toma­toes, olive leaves and var­i­ous types of fruit," said Bučar Miklavčić.
Minister of Agriculture Irena Šinko also expressed sat­is­fac­tion with this year's har­vest. Participating in a tra­di­tional event orga­nized by the munic­i­pal­ity of Izola and the Association of Olive Growers of Slovenian Istria, she wished grow­ers a suc­cess­ful sea­son and empha­sized the impor­tance of olive grow­ing in Slovenia.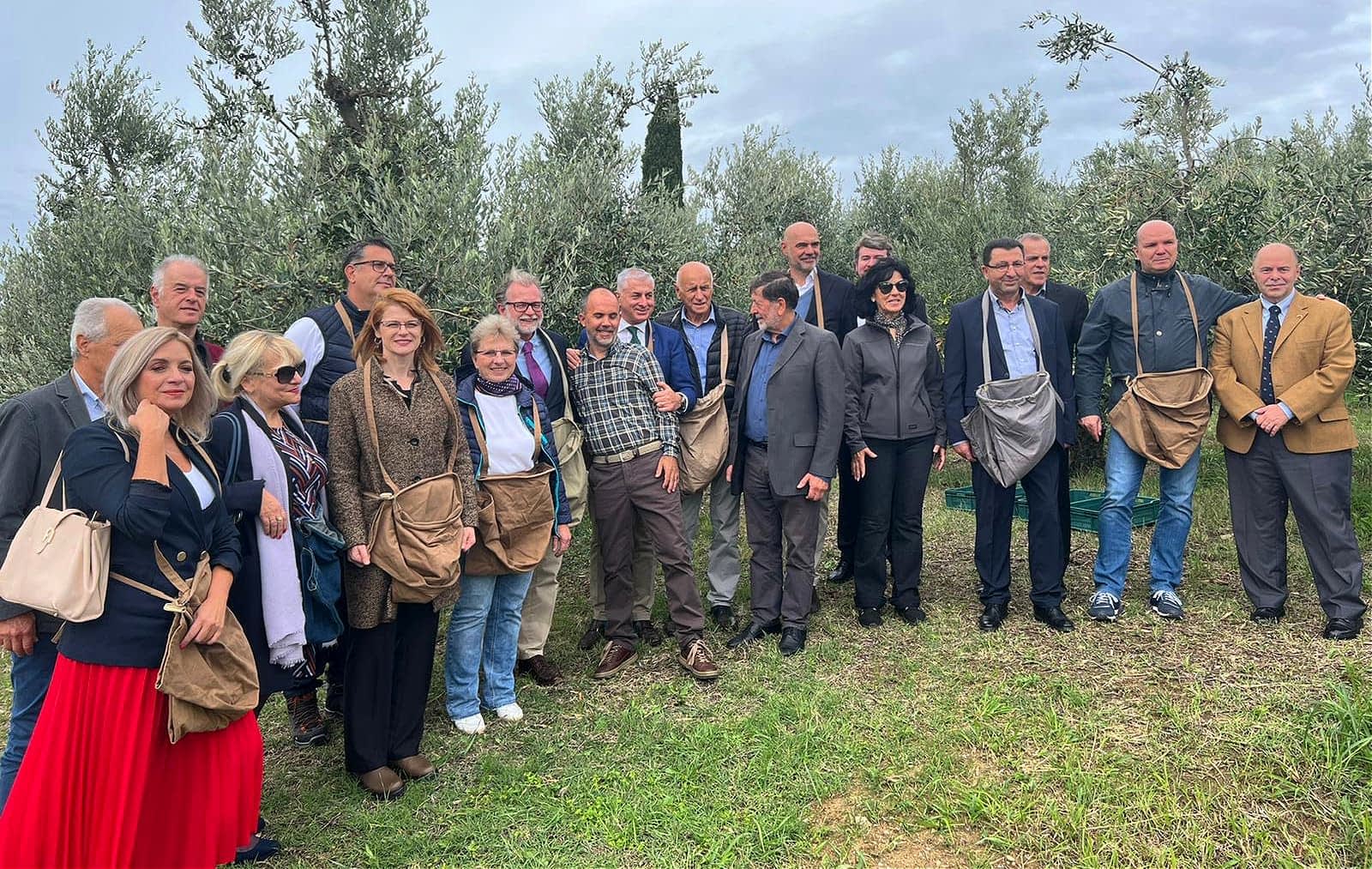 She added that olive grow­ing is a promis­ing branch of the econ­omy, evi­denced by the increas­ing num­ber of olive grow­ers and groves in the past sev­eral years. She also touched on the drought that caused con­sid­er­able dam­age this sum­mer.
"Like last year, the Administration of the Republic of Slovenia for Protection and Rescue also granted state aid to farms that suf­fered dam­age to crops due to the 2022 drought," she said. ​"Olive grow­ers will also have the right to this assis­tance. The dam­age reports were com­pleted this month."
Šinko also pre­sented olive grow­ers Slovenia's national strate­gic plan to imple­ment the lat­est iter­a­tion of the Common Agricultural Policy, which comes into force in January 2023 and runs through 2027.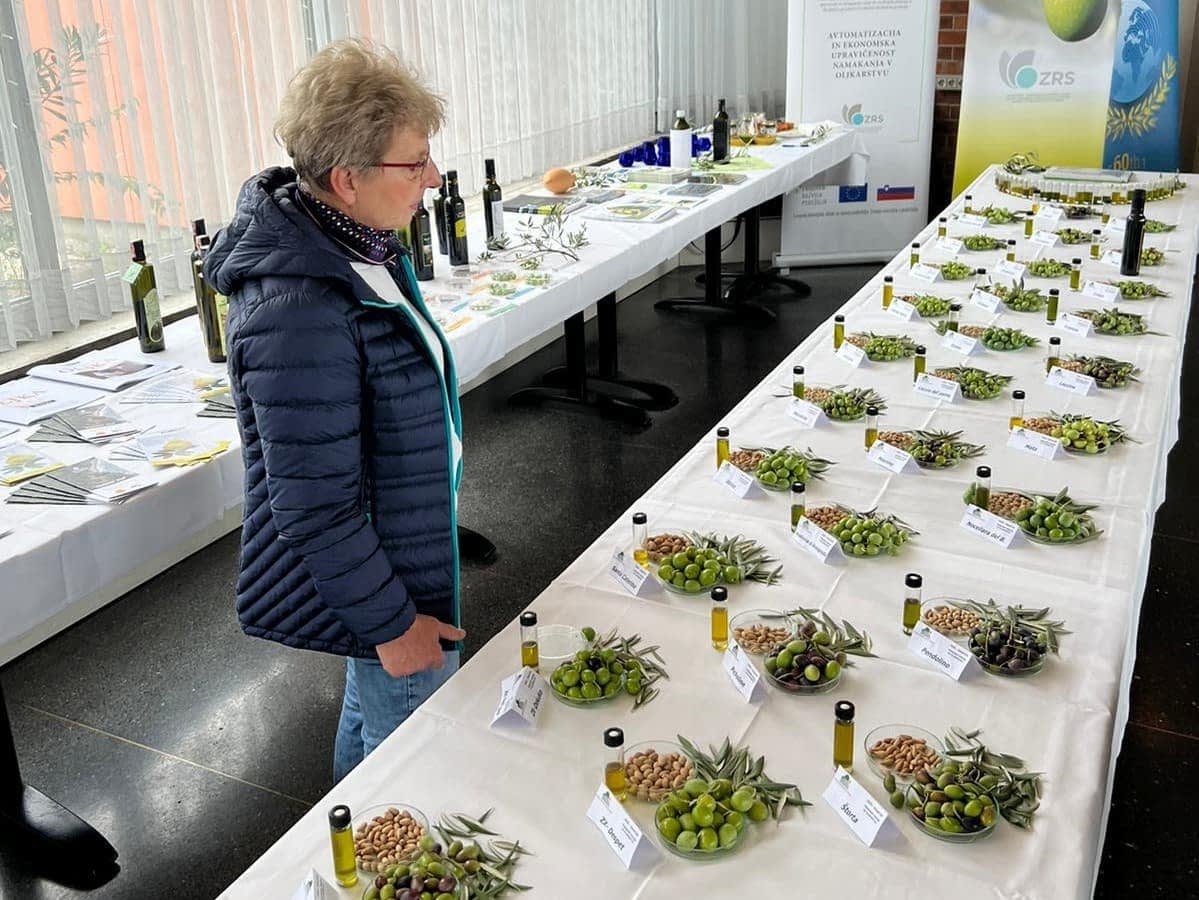 Slovenia's national strate­gic plan includes invest­ments in pro­duc­tion and mar­ket­ing and pro­mot­ing coop­er­a­tive farm­ing mea­sures. The CAP also focuses on mit­i­gat­ing the impacts of cli­mate change and intro­duced agro-cli­mate pay­ments for farm­ers affected by extreme weather events.
Šinko added that this year there were changes in the use of olive pomace as fer­til­izer:
"This means that under cer­tain con­di­tions, olive grow­ers will be able to use olive pomace as fer­til­izer on agri­cul­tural land," she said. ​"Oil mills will have to ensure proper stor­age of olive pomace."
Overall, olives grow on 2,500 hectares in Slovenia. The aver­age annual har­vest is about 1,940 tons of fruit, from which pro­duc­ers yield 900 tons of oil. However, this is too lit­tle to meet domes­tic demand, so the coun­try imports more than 2,000 tons of olive oil annu­ally.
---