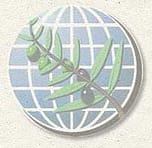 The International Olive Council (IOC) has called for ten­ders for the 2012/13 phases of its pro­mo­tions in Brazil and China, both of which are to empha­size olive oil's health ben­e­fits and qual­ity.
The focus in China will be on increas­ing con­sump­tion of olive oil, while that for Brazil will pro­mote table olives too.
Campaign aims: pro­mote health ben­e­fits, jus­tify price
The Chinese cam­paign is to high­light olive oil's many health ben­e­fits, par­tic­u­larly for car­dio­vas­cu­lar dis­ease, age­ing and dia­betes, accord­ing to the ten­der spec­i­fi­ca­tions posted on the IOC web­site on Friday (May 18).

It is to be be made clear that olive oil can be used in both cold and hot dishes and to fla­vor not only Mediterranean but every­day Chinese cui­sine.
"Moreover, the gen­eral mes­sage based on these dis­tinc­tive fea­tures should be aimed at jus­ti­fy­ing the price of the prod­uct."
"The rel­a­tively high thresh­olds of pro­duc­tion costs make the com­pet­i­tive­ness of olive oil reliant on qual­ity more than on price."
Furthermore, ​"the cam­paign should high­light the role of the IOC as a qual­ity cer­ti­fier and under­line the sig­nif­i­cant progress achieved on qual­ity in all the pro­duc­ing coun­tries," the doc­u­ment says.
The cam­paign in Brazil, mean­while, will have sim­i­lar aims, also pro­mot­ing health ben­e­fits and the adapt­abil­ity of both olive oil and table olives to Brazilian cui­sine.
Among the objec­tives are to pro­mote ​"olive oil's value for money within the edi­ble oils sec­tor" and ​"table olives as a unique and very healthy snack — easy to eat, fun to eat."
Budgets and dead­lines
The bud­get for the China cam­paign is €591,200 for 2012 and €600,000 for 2013, and that for Brazil is €600,000 for 2012 (€400,000 – 450,000 for olive oil and €150,000 – 200,000 for table olives) and €600,000 for 2013 (€400,000 – 450,000 for olive oil and €150,000 – 200,000 for table olives). The 2013 fig­ures are sub­ject to later con­fir­ma­tion by the IOC.
Both ten­ders cover the period up to the end of 31 December 2013 and bids must be received by the IOC by this June 22.
The mar­ket in China and Brazil
According to the IOC's April newslet­ter, olive oil and olive pomace oil imports into China have leaped up 375 per­cent since 2006/07 to reach 33,227 tons last year.
And accord­ing to its March newslet­ter, Brazil notched its all-time high for olive oil and olive pomace oil imports in 2010/11, top­ping 65,000 tons and up 21 per­cent on the sea­son before – mak­ing 78 per­cent growth in five years. Imports of table olives for October-January increased by 22 per­cent in Brazil
World olive oil imports totalled 652,000 tons in 2009/10, of which the US took 40 per­cent , Brazil 8 per­cent, Canada and Japan 6 per­cent each, and China and Russia 3 per­cent each.
Among IOC non-mem­ber coun­tries, con­sump­tion growth this year is expected to total 8.5 per­cent, dri­ven by the USA, China, Brazil and Canada.
---